Reviews
37
Of 40 respondents, 37 left a review
Recent reviews
---
Not after the overall experience we had
We are very satisfied with the process, the workmanship, and the people with Guthrie Kitchen and Bath Plus.
Going into a repair and finding out you needed to replace the entire walk-in shower was a bit of a shock to my wife and I..... But the people at Guthrie were more than actionable and accountable. They walked us through the entire design process and were NEVER pushy, just helpful and friendly, even in the midst of the pandemic. Their Team of workers were always polite and thoughtful to our concerns and questions.
The entire process was perfect. Hollie Dueker was so helpful helping me in all the decisions needed along with staying within my price point. In fact, what she suggested, a good choice in color and design was below my price point. The crew was great and did a wonderful job in such a timely manner too. I enjoyed interacting with them as well. I will be going back to Guthrie for any future projects.
This was my first time contracting for a remodel and it could not have been a better experience! I would highly recommend Guthrie Kitchen and Bath Plus!
We had purchased cabinets from another supplier and had an installer lined up. Our installer backed out and we were left with a room full of no install! Called Guthrie over the holiday season and they were kind enough to fit us into their schedule. Even though they don't normally install cabinets they didn't sell, they were willing to help out a homeowner in distress. We couldn't be happier with the schedule and the quality of the install. Everybody we worked with was very professional and a joy to interact with. Our only regret is that we hadn't found them earlier so that we could have purchase the cabinets through them. The words "Thank You" are not enough but other than this review, it's the best we can do!
Had a small link from previously installed shower & Mike stood by his word—lifetime guarantee!! Shower fixed, tiled floor for free!! Very happy with entire process. Great workers, great cleanup, polite—GREAT COMPANY
Mike is definitely a man of integrity & runs his company on this basis. Will have his company do ALL my home improvements!
We first became acquainted with Guthrie's work when we saw a neighbor's shower that they had remodeled. Since we wanted to replace one of our bathtubs with a walk-in-shower we ask them for an estimate. We were impressed with their people and the price, while not the cheapest, was fair for the quality of work they did. We're very pleased with the workmanship so, when we moved to another condo we brought them back to do the same job there. We were equally pleased with the second shower. We also hired them to do a backsplash in our kitchen, and we are talking with them about redoing our master closet. We wouldn't hesitate to recommend them to anyone.
Top quality work, I would recommend them for any home remodeling kitchen and bath project.
I would recommend the company to others.
I am so pleased with the tile Guthrie Flooring installed in my sunroom and kitchen. Everyone involved was professional, courteous and helpful.
Reviews of nearby contractors
---
Nearby answers
---
We don't want any grass in the backyard of our new townhome. Need recommendation for brick masons skilled in laying patio pavers to replace sod. Oct 10, 2016
You're not looking for a brick mason.....your looking for a landscaper expirenced in hardscapes.....brick masons typicall only deal with installing brick facades.....pavers require grading,fill materi ...
read more
We don't want any grass in the backyard of our new townhome. Need recommendation for brick masons skilled in laying patio pavers to replace sod.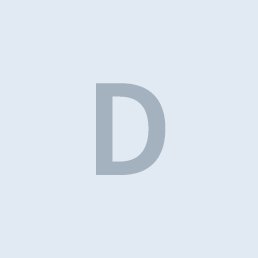 Sep 12, 2016
We located in Hermitage, TN.  Same county (Davidson) as Nashville. There are  two sections we need to fill:  one is 17' x 6'.  The other is 9' x 8' See attached photos.  Obviously a small job, which m ...
read more