Real-time results and alerts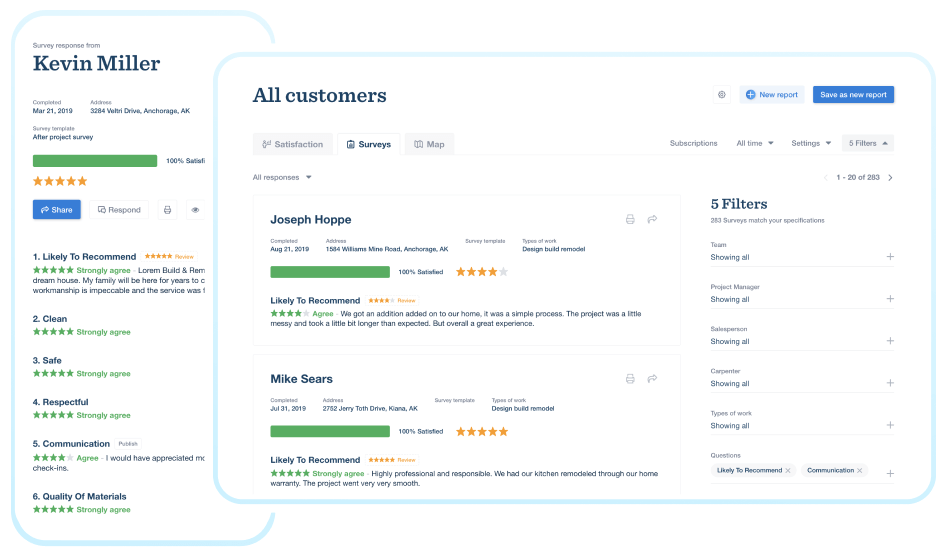 Get peace of mind with real-time results. We'll notify you and your team the moment a survey hits your inbox and your GuildQuality dashboard, allowing you to catch and resolve new issues before they start trending.
"GuildQuality lets us measure important aspects of our business that would otherwise be missed. Great team! Always professional and on top of things!"
Customer satisfaction trend analysis
Never miss a beat again. Our customizable reporting gives you the ability to identify trends, pinpoint areas of focus, and track your performance over time.
You can filter your feedback by question (e.g. 'Likely to Recommend'), types of work, etc., providing you with exactly the information you need to continuously improve your customer service.
"GuildQuality's reporting capabilities are extensive and flexible. From the level of personal support they offer their clients to the opportunities for CRM integration provided by their technical services, GuildQuality serves us valuable data exactly how you need it so that actionable insights are made apparent and obvious."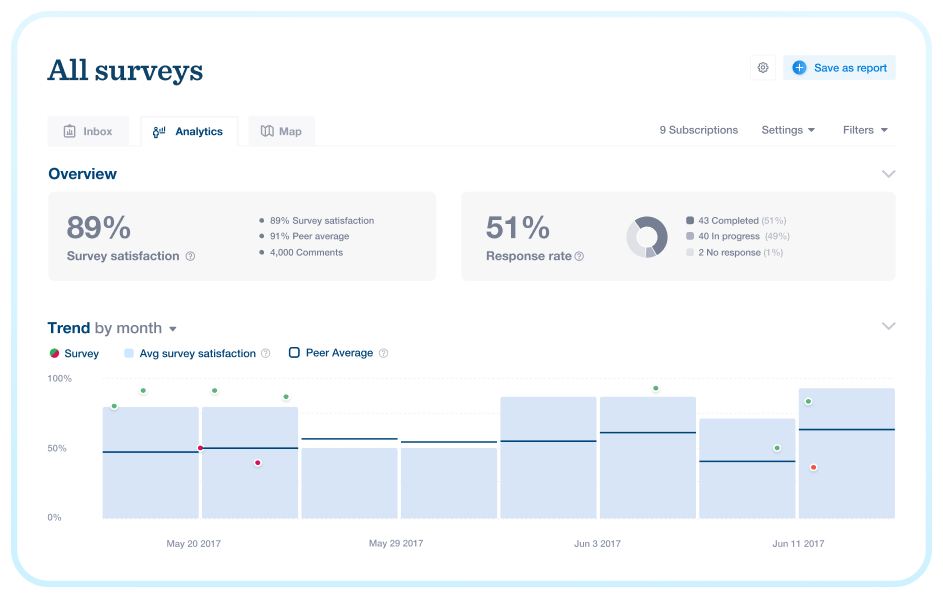 Ever wonder how you compare to your competition? Our peer benchmarking tool gives you that insight directly within your survey reports.
You can compare your customer satisfaction rates to other companies doing work in your category or market, as well as those who belong to partner networks or corporate parents you're also a part of.
"GuildQuality has helped us understand as a company the direction we needed to focus on. We have used the results to develop new policies and procedures to ensure total customer satisfaction. The results speak for themselves!"
Team performance reporting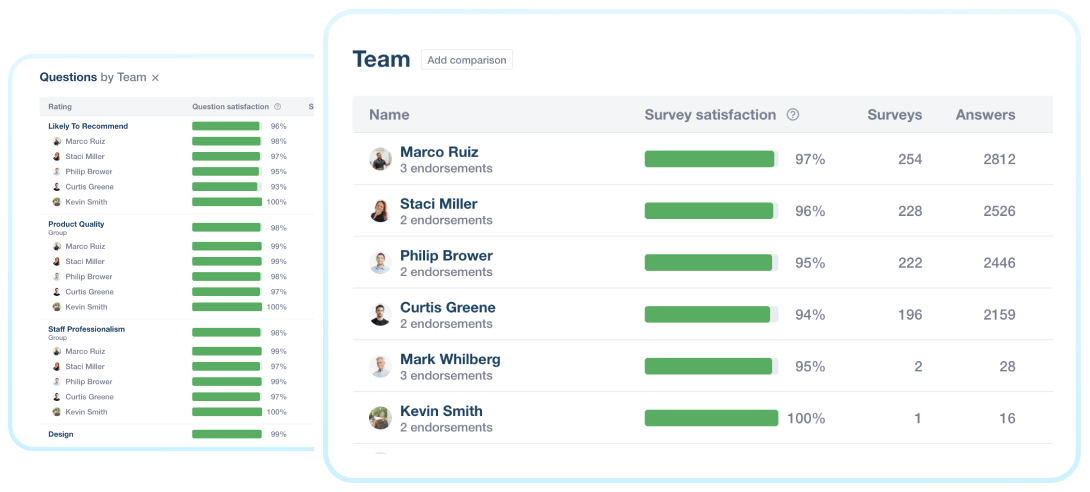 In this industry, accountability is a must. Our team and individual reporting helps you identify your superstars and determine who might need more training or guidance.
You can also use this data to create an incentive structure - the kind that will boost motivation and morale within your team.
"Using GuildQuality's surveys have given us the opportunity to see both where we excel in customer service and what areas we need to work on. We also like that it gives our clients the opportunity to recognize excellence with our office staff and field members. We use our clients' comments in our staff meetings to show that every person on every project can make a difference."
Continue exploring our product
Over 3,000 of the best home builders, remodelers, and home service providers trust GuildQuality to help them grow their business
Sign up today