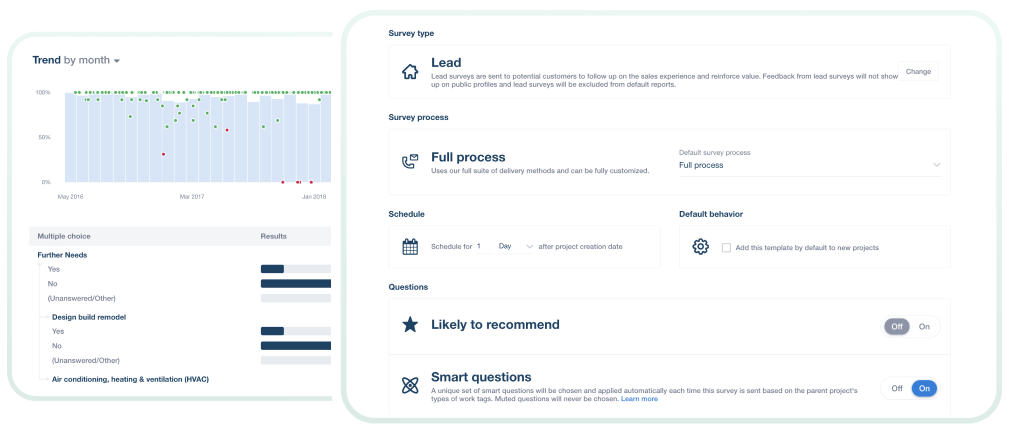 Win leads you thought were lost. Our team can survey your lost prospects and transfer them to you immediately if we learn they're still interested, giving you another opportunity to earn their business.
And even when transfers are unsuccessful, we still report on what aspects of your service prospects liked and disliked, so you can learn and improve.
"Aside from helping us maintain a very high customer satisfaction level, [GuildQuality] also is the main contributor to our cross-marketing within the company and referrals. That means the highest quality and the CHEAPEST leads we have! The value is phenomenal, the best ROI by far! We would make the decision to choose GuildQuality over and over again, not a single regret."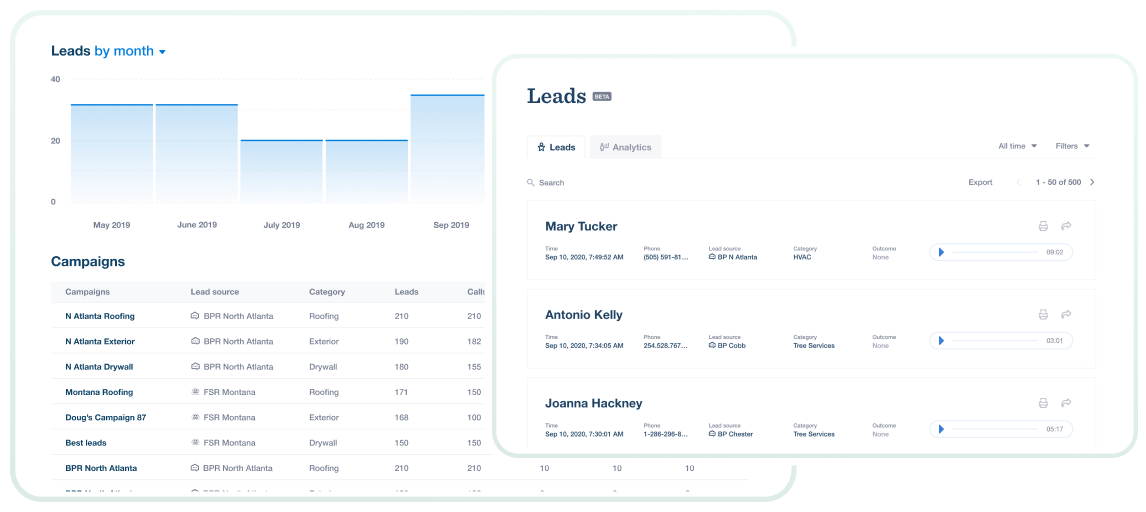 Track every call you receive from potential customers, and play back recordings.
Then filter down by things like market and call duration to spot trends, and report on the success of your campaigns.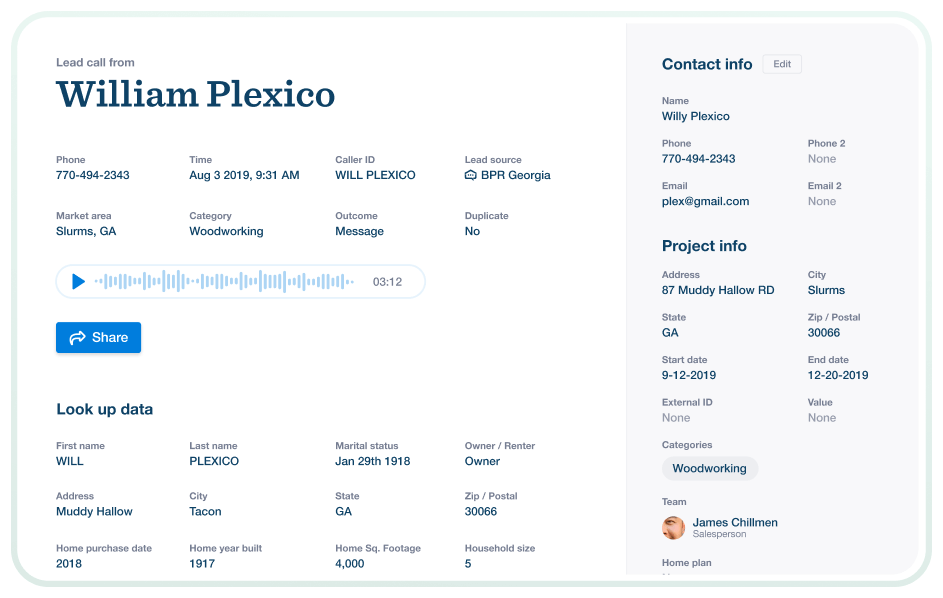 Our transcription team extracts contact and project information, helping you learn more about your best leads.
And our automatic reverse lookup queries find even more demographic data, like household income, length of residence, and square footage.
Credentialing and guarantee
Our members are the best of the best, and we stand behind them.
Give your leads confidence in your quality through our Guildmaster certification process.
And for eligible members in our Best Pick Reports and Five Star Rated markets⁠—give customers piece of mind through our guarantee programs, covering the cost of labor up to $2,500 if customers are unsatisfied.
Continue exploring our product
Over 3,000 of the best home builders, remodelers, and home service providers trust GuildQuality to help them grow their business
Sign up today