Search-optimized profile page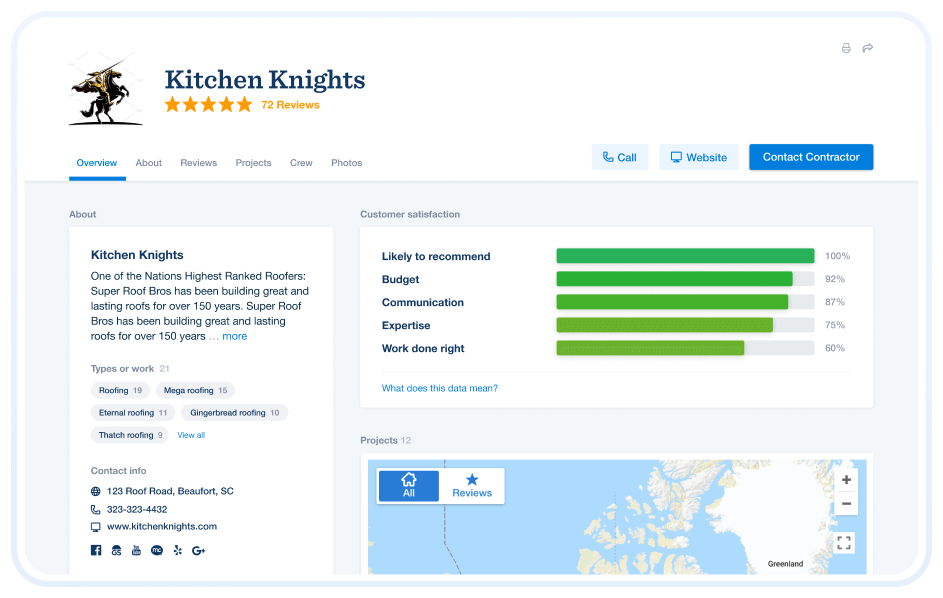 Give your web presence the boost it deserves. We'll create a search-optimized and customizable profile page for your business that displays contact info, satisfaction scores, customer reviews and more! See an example.
"GuildQuality's marketing tools are fantastic. Our presence on GuildQuality has been leveraged strongly through our digital marketing efforts - between providing tailor-made content for social media and assisting with search results to providing a useful tool for marketing the quality of our products and services in-home, GuildQuality is a must for any organization that believes in the quality of its service offerings."
Verified customer reviews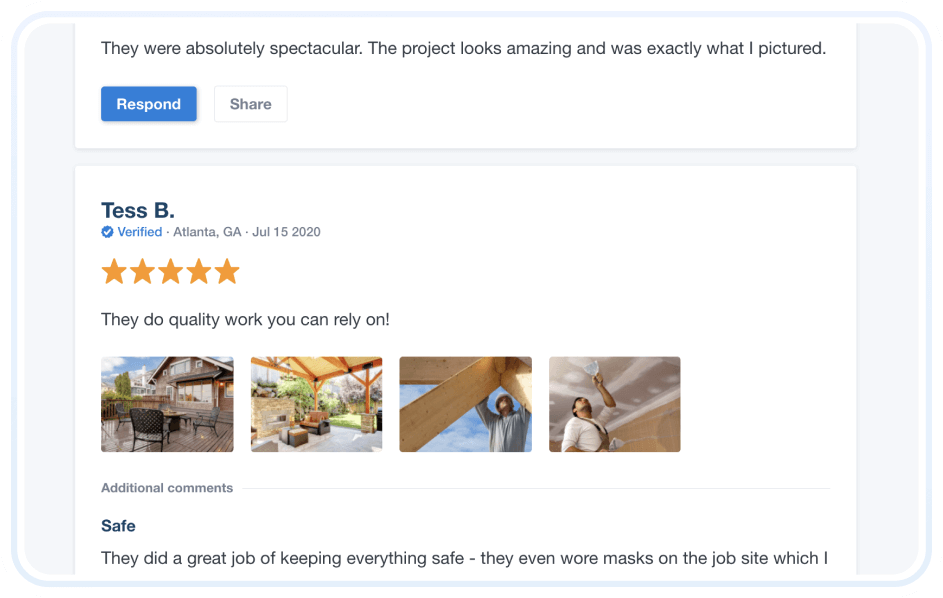 Gain your leads' trust before the first call. Many homeowners today are skeptics, which is why every review you receive through our service has a verified badge.
Your reviews are also optimized for your 'Google my business' page, which appears on the right side of Google search results.
"GuildQuality has been a staple in our marketing campaign. The staff is professional and always available for customer support. They are thorough in pursuing results from our customers. It's an invaluable tool."
Website and social media integrations

Increase your online footprint at the click of a button. When a homeowner provides a review, you have the option to automatically publish it on your website and social media pages.
You can implement our Google Encouragement Program, which will ask your customer if they'd be willing to leave their review on Google as well.
"GuildQuality is a great way to get the surveys done! For years we tried to do it ourselves with not much luck or consistency. The added bonus is being able to easily market the results through social media and Google search of our business."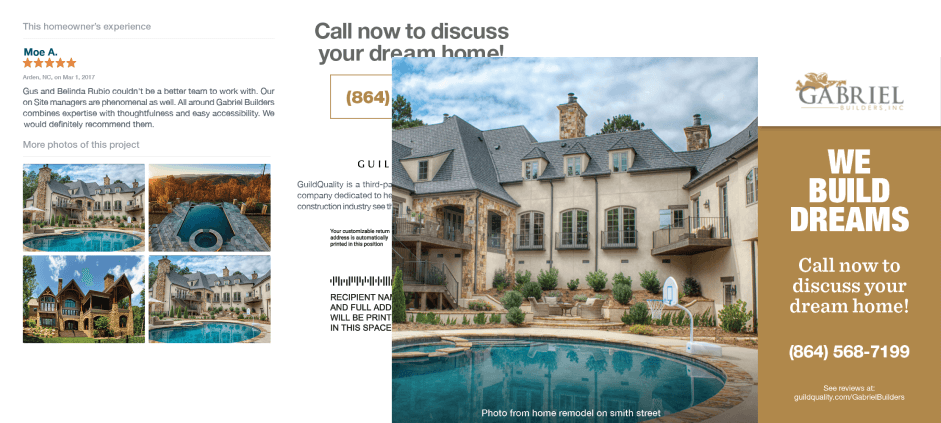 Put your best reviews right in the hands of prospective customers. Our design team will help you craft a mail card that's bound to grab the attention of homeowners near you.
Print and digital directories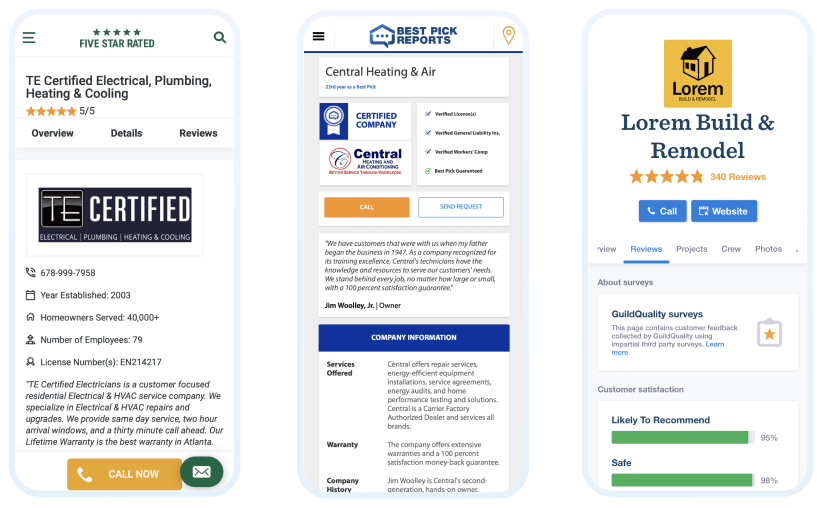 Our sister brands, Best Pick Reports and Five Star Rated, publish digital and printed guides in 27 different markets across the United States. Each directory features independently researched and recommended local home service providers and is an exceptional product to attract new leads.
Continue exploring our product
Over 3,000 of the best home builders, remodelers, and home service providers trust GuildQuality to help them grow their business
Sign up today