Reviews
117
Of 120 respondents, 117 left a review
Recent reviews
---
Worked great! Plaster and lath was no problem. We ran a rope from the window to the bottom of the chute to shake and clear the debris.
Used it for the demo an old 4 story house... after "parking" a dumpster in the backyard I managed to do the two top floors on my own (!!) smoothly and quickly.
I used three extensions with the brute bucket at the opening.
We both think that this company treated us with respect and gave us a deal. We appreciate that even when they were busy we still got helped anna23@natureday.com thank you.
Awesome product, made remodeling from the second floor to the dumpster cleaner and easier.
Already have referred people to this product!
For light construction, this has been a great product.
We tried it on a residential interior demolition project and it didn't work. The lathe nails and splinters caught in the fabric and would clog up the chute.
It was easy to set up, tear down, and even better yet - how compact it is to store in between uses. It was rugged and didn't rip with use.
I would recommend, with caveats. Such as, do not put anything down that has even a slightly pointed edge/corner. Do not expect it to work well if the slope is less than 60 degrees. Make sure it is securely tied at both ends.
Used the Easy Chute to dispose of bagged demo at my own home. Worked well, saved us lots of time and therefore money.
From the first phone call I received amazing customer service.. was nice to talk to a real person for a change..
Hi Im Matthew and I was in a hurry to do a job at a 5 story building roof replacement. And I needed something quick easy and affordable to complete this task, and this was the product without it I would not have been able to complete the task without killing my crew with crazy labor!
Thanks A TON Easy chute
Easy to use, light and portable. Perfect for any job site.
Really amazing. Help save time, energy, money... and hands!! I just gutted a 3400sq ft 4 stories old house By myself thanx to this product.
Had 3 section for top floor and down to 2 Section for the one below.
Bag the heavy and sharp debris it'll help.
Way to go Easy Chute. You earn my respect.
Thank you.
Saved us hours of carrying heavy bags up and down
Already have but not sure about site work in uk wether it complies with h&saftey
The chute is a good idea and worked well enough that I know we will use it again. We made some adaptations, like running the chute on top of an extension ladder from a third story window into a dumpster, with a thin plywood base inside the chute for the trash to slide down- and it worked for wood and brick trash.
Additional comments
WE used it on a single bath removing plaster and cement and its developed numerous rips and had to be duct taped to finish a two day job,
Nearby contractors
--- LandMarx Construction
Quinn's Construction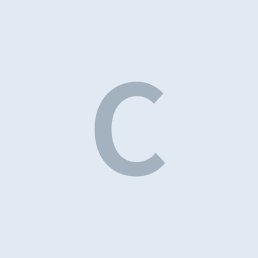 Corey Turner Home Improvement
View all
Reviews of nearby contractors
---
Nearby answers
---
I am looking to remodel my bathroom shower. Does anyone have information about the process and some price ranges that these jobs typically run?

Jun 6, 2014
There is a great resource that we point our clients to when trying to determine "how much things cost" in general. There are so many different variables that go in to a project that it is hard to real ...
read more
What kind of siding should I install? Hardie Board, or Vinyl with foam backing?
May 8, 2014
We at NEWPRO have a alternate view from our industry colleague, Mr. Damora. Since the greatest concern you voiced was the lack of insulation in your extension, we recommend Vinyl Composite Siding, a ...
read more