Reviews
222
Of 238 respondents, 222 left a review
Recent reviews
---
Keystone Window replaced three windows and window trim in my bedroom. One of the windows was improperly installed and the installer used excessive exterior caulk all over the window trim. They refuse to make the repairs.
They were very easy to work with and they did an excellent job installing my windows during the extreme weather conditions.
Great windows and install
Response
Keystone Window of Pennsylvania
Thank you and I hope your much Warmer this winter. Rob Mato/President
Very happy with the work done, quality wonderful and they cleaned when done!!!!
Friendly and honest salesman. Great communication from Kimberly who helped me get things needed for my HOA to approve and beautiful install work by Steve who stayed late to ensure all was quality and everything was cleaned up
They have a dependable and friendly sales team and the windows were very nice.
Additional comments
Keystone Window was fair, understood my needs as a customer, and they delivered what they promised. It was an excellent job and the product is high quality.
Additional comments
I got estimates from a few window companies and they were very expensive. Keystone Window had a much better price. Everyone from the salesmen to the installer did a good job. They are fantastic windows. The quality is very good and it is the best thing I've had done to my home in a while. I tell everyone who is looking for windows to call Keystone.
The installers were on-time and did an excellent job installing 15 windows in one day. The windows are very good quality and look great.
They were very professional.
Response
Keystone Window of Pennsylvania
Thanks Richard. You have bought the BEST vinyl window at a fair price. Be Safe.
THE WHOLE PROCESS WAS EASY FROM START TO FINISH,COMPANY KEEPS YOU INFORMED ALONG THE WAY,THE WORKERS INSATLLING VERY CLEAN AND NEAT,THE WINDOWS ARE A EXCELLENT VALUE.
Additional comments
Your serviceman worked very hard to remove our old windows in our manufactrured home. He came on a Saturday and Sunday to finish before Christmas. We really appreciated that and the windows fit very tight and they look wonderful.
Additional comments
Response
Keystone Window of Pennsylvania
Thank you. I hope those energy star windows will keep that kitchen warmer this winter.
Overall, I thought their quality was exceptional. I like the 50-year warranty on the windows. I was very pleased with their service and I had compared them to competitors. They were definitely just as good of quality as any other competitor that I had looked at.
Additional comments
Response
Keystone Window of Pennsylvania
Thank you. Our straight up honest approach is the future in this business. There is nothing FREE like those HUGE window companies want you to think.
Very professional crew,quality windows at a fair price.Recommend Keystone Window highly.
Additional comments
Response
Keystone Window of Pennsylvania
thank you we try our best.
I am very satisfied.
Additional comments
Nearby contractors
---
Bellweather Design-Build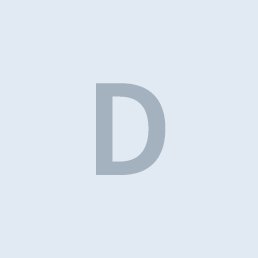 Deck Savers
View all
Reviews of nearby contractors
---
Nearby answers
---
Can I change the outside coach light fixture from white to black?
Jul 31, 2014
Depending on the light fixture you can paint it. Usually it's best to have an electrican replace it with a new exterior light fixture. It's always important to be sure that anything done on the outsid ...
read more
What are the advantages/disadvantages of having asphalt roof shingles applied over my existing roof?
Apr 16, 2014
There are two options available for reroofing installations. One would be to tear off the old roof before applying the new one (tear off). The second would be to lay new shingles over the existing roo ...
read more