Reviews
521
Of 706 respondents, 521 left a review
Recent reviews
---
Gutter Helmet of Eastern Shore was on time and got the job done satisfactorily.
I am very satisfied with the service
Our first Gutter Helmet was up for 20+ years and protected our house extremely well. Very little debris was found in the gutters when we put the new installation up. It does what it says it does over many years!
I did my research and my neighbor also recommended them. Where I live we are surrounded by trees so we needed a great company to do the job. I also did a lot of research on the internet.
THE ENTIRE PROCESS FROM BEGINNING TO END WAS FANTASTIC! LOW SALES PRESSURE FROM THE SALESMAN LEE. HE LAID OUT AND EXPLAINED EVERYTHING TO ME AND EXPLAINED WHY GUTTER HELMET IS SUPERIOIR TO OTHER BRANDS OF SIMILAR TYPES. THE ISTALLATION CREW WAS VERY FRIENDLY AND FINISHED THE JOB IN A VERY SATISFACTORY TIME FRAME. FOLLOW UP WAS DONE AFTER THE JOB WAS COMPLETED TO MAKE SURE EVERYTHING WAS UP TO PAR. A VERY ENJOYABLE EXPERIENCE. I AM VERY HAPPY THAT I CHOSE GUTTER HELMET!
" Yes, I would recommend Gutter Helmet of Eastern Shore to a friend "
Great product and very professional installers.
The crew seemed knowledgeable about putting the roof on and it didn't take them long. They were very nice and they knew what they were doing.
Excellent people to deal with from salesman to office staff to installers
They came and did the job well. Everything was done as far as I know.
It matched good with the tiles,
I only gave a 4 because it took over 3 months before Gutter Helmet of Eastern Shore could install my system which was frustrating. I gave a 4 star rating because the installation was installed professionally & the system has performed with no issues since installation.
For the price , i felt there should have been a follow up to check on how the job was done. There was none.
Several appointments were cancelled or delayed. There was poor cleanup whenever they were here and confusion over the warranty agreement.
there seemed to be a problem with Gutter Helmet of the Eastern Shore they were way behind with the installation, which is understandable with the covid, but aphone call wold have been nice. I called the company three different times to find out about the install.
Scheduling was a problem because of the pandemic but did a great job with great results
They were on time, did a great job, and were polite!
They were organized, worked efficiently, were polite and left the job site clean. All good.
They came and did the job in about 4 hours. It looks great.
Very good work, but I had to follow up from my original call because they had apparently.. forgotten to schedule my appointment
Nearby contractors
---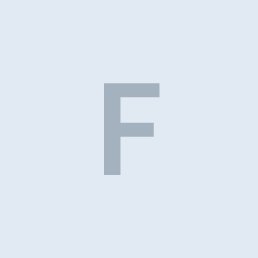 Fine Decks Inc
View all
Reviews of nearby contractors
---
Nearby answers
---
how to report a complaint to warn homeowners of a roofer's bad/irrespoonsible customer service?
Aug 12, 2015
Here are a few ideas.... File a complaint with the Better Business Bureau  Most homeowners associations have message boards - post your experience there Call your local TV station - they love doing s ...
read more
We have a cracked stone patio and are considering other surfaces, including pavers. What do you think?

Jun 3, 2014
Mark Miles, Pavers have become extremely popular over the years. Please make sure the pavers are on a wet set concrete so you have the longevity you desire. A dry set can cause cracking with settlemen ...
read more