Reviews
152
Of 153 respondents, 152 left a review
Recent reviews
---
They did a great job, they are responsive to questions, they followed up on and inquiry, and I have already recommended them to someone.
United Construction was excellent in handling my insurance needs, and providing me with a great product, in a timely manner.
Additional comments
Love my new roof and there customer service
The rebate that this company offers is a SCAM! I was offered $250 to display a company sign, which I did until the weather shredded it. I've never received that money. Meanwhile, they kept needling me about the $2500 that I owed them; I told them several times that that payment was made on my Discover card. I think that the company does good workmanship, but is misleading and pushy about their financials.
The company is a professional company. They do the job properly. I wish they would improve the communication part of it and then they would be proactive in getting the job done quicker. I know there are some issues dealing with the insurance companies. When they do, they go into detailed process to get the job done.
They were good and got the work and supplies done but the installation team took much longer than predicted and estimated. Their follow up was weak and we still have work that needs to be completed.
Too many canceled appointments.
There was practically no follow up.
There was some confusion with regard to the ability to get money back for referrals and putting a sign in my yard. I was told that I would get money for that and it never materialized. That is the only negative feedback I have.
It started with the day the crew arrived and made a mess of my yard. They left roof nails throughout the yard which was a danger to my kids. They nearly broke my ATV unit and left my house uncovered after taking off part of the roof. A rainstorm came in and damaged my attic and ceiling of my home. The problems went on and on from there.
I received little communication. They have poor customer service.
Reviews of nearby contractors
---
Nearby answers
---
What causes large gaps between window frames and the brick of my home? It looks like someone tried to caulk it previously, but it just pulled away again.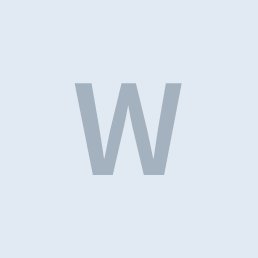 Sep 8, 2014
Expansion and contraction, as mentioned previously, is a big driver of sealant failure. The other part that was not discussed in moisture content.  Brick is largely moisture open and capillary draw of ...
read more
What kind of siding should I install? Hardie Board, or Vinyl with foam backing?

Jun 12, 2014
Any insulated siding should suffice. Vinyl siding with a backer board or insulation should make the room usable. Hardie Siding is effective as well as it is more durable but is more expensive. Make su ...
read more