Reviews
127
Of 136 respondents, 127 left a review
Recent reviews
---
Morrow Roofing, Inc. is a quality company and stands behind their work by responding quickly to any questions or issues we may have.
My whole experience was super positive. Ken does not treat women as if they are dumb. Some people do that when they come out to give an estimate. He was very thorough and wanted to make sure I understood exactly was going to happen.
Additional comments
They were super dependable and very easy to work with.
They had a great quote and got the job done extremely fast and the employees were all professional. Ken went above and beyond to make sure the work was done properly and on time.
Ken and his team do a great job and take care of the little things as needed. I saw an installer scrap a large section of material because it wasn't laying out smooth and redid rather than cut an seam to remove the wrinkles. This is our second roof section and the this was done as well as the other from three years ago. I doubt I will need another roof for 20 years, but when I do I hope they are still around.
I am a new client of Morrow Roofing & I am beyond happy with their quality of work & even more importantly, with their communication.
Ken was great to work with. The whole crew did a great job. I am very satisfied with the end results.
I am very happy with the work performed.
Excellent organization to work with, especially with a challenging project.
Ken always responds quickly to my needs and when work needs to be done, the work is professional and done in a timely fashion.
I've used them in the past on several jobs and will use them again in the future.
Dave was great to work with. He communicated with me via email, text, phone which was convenient for me. We had an issue with the downspouts and were able to reach a compromise after Dave volunteered to visit the job site again. Crew was on time (which is sometimes hard to find!!) and worked til the job was done. Just a great company to hire - will recommend.
I have used Morrow on several occasions and find them to be dependable, professional and responsive. I had one project with a minor quality issue & they were out immediately to make it right. I recommend them w/o reservation for residential and commercial applications.
I am very impressed with the entire company.They did a great job.
Morrow Roofing was fantastic! Ken is professional and personable. Everything was perfect. You can't go wrong with him and his staff. They were a pleasure to do business with, and I highly recommend them!
They did a great job in a timely manner. I thought the price was fair. Everything was good. They did a great job.
I just want the job done.
I am very satisfied with the service and results of my roofing perfect. I highly recommend Morrow Roofing to others.
Everything was completed as described in a professional manner
Reviews of nearby contractors
---
Nearby answers
---
We're redoing my parents roof and their chimney needs some repair work as well. Is it better to do the masonry work before or after we do the rest of the roof?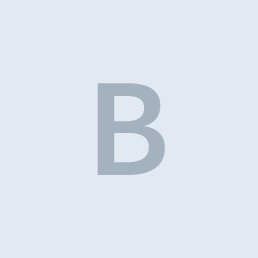 Jul 23, 2018
It is always better to repair the chimney prior to any roofing work. This way the new roof doesn't get damaged. 
What home repairs/renovations can (or should) I make to best keep cold winter temps out, and my indoor heat in?
Dec 12, 2016
The best thing you could do for your home to keep the warm in and the cold out is to 1st. check your insulation in your attic if your not properly insulated the heat will escape. Another is making sur ...
read more