Reviews
39
Of 43 respondents, 39 left a review
Recent reviews
---
Definitely would recommend Hot Shotz Services. Anyone wanting to update or see where they are loosing energy or how to save energy within their home Hot Shotz is the ones to test and recommend.
The experience I had with Hot Shotz made me feel very comfortable. They did great work and they were a pleasure to talk with. I had a great experience.
Eli was fantastic to work with
They were very helpful and accomodating.
They diagnosed the problem and recommended a solution. The first price they quoted with they actually came in less than that. That was a bonus.
Mark was great to work with!
Additional comments
Mark was very knowledgeable and explained the whole process thoroughly. I own a small log cabin and I've had major issues with heating and cooling since I purchased. I had electrical bills over $500/month and the house was always freezing in the winter no matter what I did. Mark went in and sent me a video of the thermal imaging which was helpful to see. I decided to move forward with Hot Shotz and it was the best decision I've made! After the work was done I walked in and could immediately feel a difference in temperature. They also helped me put the work through the Potomac Edison Energy Efficient Program which is sending me a check for 75% of what I paid to Hot Shotz. Since this an investment property I look forward to my monthly savings going forward. I highly recommend!!
Additional comments
They were very nice. They did improve the quality of my heat. It made my house more insulated. Mark is very nice. The work crew did a neat job. You'd never know they were here.
Mark and his crew were great, and the house is much tighter, warmer and quieter. Their service is a MUST for any older log home!
Mark and Eli did a good job of explaining what and why they were doing things. all of our questions and concerns were taken care of.
Very professional. They arrived promptly and did a thorough evaluation.
Additional comments
I am very happy with the work done and impressed with the knowledge and expertise of Hot Shotz.
Additional comments
Mark and his crew did work on the old log cabin part of hour home as well as the newer addition. Air leakage was reduced significantly, giving us more comfort and an excellent return on investment. Neat, clean and professional in all respects.
The audit and inspection results, and remediation if needed, is essential for most older homes in our area. The personal savings and environmental benefits make this a no-brainer.
Very happy with the results.Thank you, Hot Shotz Thermal Imaging!
Additional comments
Very happy with their assessment of my home and their recommendations for better efficiency. They were very thorough and I'm pleased with the results of their work.
We were planning for a solar system and now with the energy savings we can invest in a smaller system for less cost.
Reviews of nearby contractors
---
Nearby answers
---
P J Fitzpatrick awards?

Aug 28, 2021
They have a excellent educational center 
We wish to have a vent installed to the outside of home. Currently, the micro-wave vents smoke ect. to the inside of home.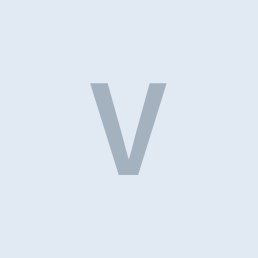 Aug 5, 2015
It can be done. The cost will vary depending what you have to go through and how far. In some cases it may be toocostly to undertake, but many times it is worth the cost to get the fumes to the outsid ...
read more