Reviews
130
Of 236 respondents, 130 left a review
Recent reviews
---
Consideration should be given to placing this question at the end of the survey. Clients should have the opportunity to provide open and honest feedback to each item below thus allowing them to then place in context of the overall responses to the survey, a quality response to this question based on their overall assessment, Please see our response below as the last response
I am very satisfied. They have good quality houses and I was glad to get one of their homes, especially compared to other homes I looked at.
The quality of the house is magnificent!
My wife and I have bought new built homes and exiting homes in the past, and we have never had a more aggravating experience. We would not recommend a Bob Ward Home to our family or friends.
Design of the home is lovely, and the process was for the most part smooth, although the date of the settlement was rushed. Keeping me informed with weekly phone calls was great. It would have been 5 stars, except for the condition of the home. See comments under "Clean."
We only get 10 minutes of hot water. I have reached out to them and have not gotten a response. The main floor bathroom and the choice room do not pump heat.
We are already talking to our friends to move here
Yes, we have already recommended them to others and will continue to do so!
Bob Ward Companies really helped us. They explained everything and did the best they could.
Additional comments
It was a wonderful experience from the beginning to the end.
Additional comments
I built a house with Clark Turner and it was very nice. Now that Clark Turner is working for Bob Ward Companies, we get some of the Clark Turner touches with the Bob Ward stability.
Additional comments
We have had serious issues throughout the whole process and are planning on formally sending a letter to Bob Ward Companies.
I feel that Bob Ward does build a fairly decent quality home overall.
Additional comments
We love our Bob Ward Companies house, but we felt that the communication throughout the process was lacking.
Additional comments
Reviews of nearby contractors
---
Nearby answers
---
What kind of siding should I install? Hardie Board, or Vinyl with foam backing?

May 11, 2014
You mentioned this room being over a crawl space. We have found that most spaces are incorrectly conditioned.....or should I say say, not conditioned at all. Insulation is typically installed within t ...
read more
Should we use spray foam insulation or batt insulation?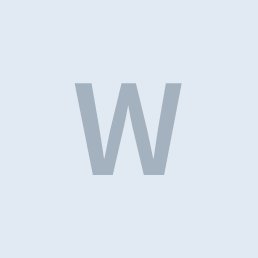 May 2, 2014
I would encourage you to read up on SPF and if you do go that route, make sure you get a great and insured installer.  SPF does have additional benefit from and air sealing standpoint but beyond the a ...
read more