Reviews
226
Of 270 respondents, 226 left a review
Recent reviews
---
Excellent service from start to finish!
Very professional and nice to work with.
Very knowledgeable. Convenient hours
Always have the right products, always helpful with suggestions.... and will always go back for needs..
We appreciate the water testing available at A1 Pools and utilize it to keep our hot tub water balanced.
Had the products I was looking for
First year that I couldn't get my pool just right so I was in many times with water samples and with A-1 help I finally have a clear pool. It was always clear but I couldn't get it adjusted just right but with there help it happened and I am very happy.
Our pool has never been better since we signed with A-1
We have always had great service from A-1 Pools. Their midwinter chemical sale is really a big savings.
Additional comments
Came out had leaks did not do anything but let me how expensive it will be to fixed and charge me $120 just to tell me it does not work and leaving stuff out on my patio. If I get a spa, I will never use this service again!!
I recently had a repair done on one of my return lines in my inground pool. Corey and his assistant were very polite, professional and thorough in their work. I would definitely use them again for all of my pool repair needs.
The staff at A1 Pools is always extremely helpful. We just bought a new spa for our home and are super happy with it!
I bought my pool from them many years ago and was happy enough with their service that I just bought my new hot tub from them.
Additional comments
A-1 pools has always been very helpful in meeting our needs when It comes to our pool questions, and water quality questions. They have a good variety of products and don't necessary steer you towards the expensive fixes.
Additional comments
After working through another pool service company for years we switched to A-1 and were amazed at the professionalism and the help we received. We strongly recommend them to anyone with a pool.
I have been doing business with them or over 25 years now.s They are always friendly and have the right answers and the products to cure any problems that I have had with the pool. Which are very few as they steer me in the right direction if my water isn't up to standard. They have my past records so no what I have bought. Being a member saves me money also.
Jason, Dale and Corey are always helpful with explaining in detail how things work. I recommend anyone that asks to go let this team help you with all your pool and spa needs.
Just don't mess with the rest. Trust me. Just go with the best. Start with A-1. They were kind enough to tell me what the "other" guys did not do properly the first time. They explained to us how to best rectify the situation. They did not have to do this. I appreciate everything they have done.
Reviews of nearby contractors
---
Nearby answers
---
We had new quartz countertop installed in our kitchen and shortly after a plate was dropped on the countertop - the plate broke and scratched the counter

Jan 14, 2016
I would call a local company that sells quartz countertops and find a service rep that can come out and handle the repair properly. This will ensure that it is repaired by a professional. First I woul ...
read more
Can you build built in book shelves in the study?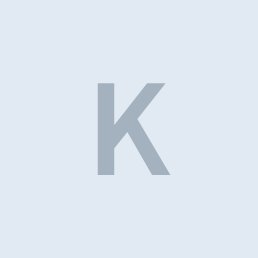 Feb 5, 2015
Hello I am Ken From KP Carpentry. Can you tell me more about your built in project? Do you have a design in mind? How big is the area? Can you take a few pictures of where you would like it to go?