Reviews
340
Of 341 respondents, 340 left a review
Recent reviews
---
Outstanding work setting up the appointment and great job picking up and delivering everything! Brian, Dareus, Demetrius, and Tony were all excellent. Even Amber was great returning a refund since it took less time than estimated. Awesome job!
left a lot of stuff behind - basically half of the kitchen cabinets and the entire bathroom were not moved and had to do it myself.
They showed up on time, but from the moment they walked into my house, they told me the price would probably change from the estimate they originally gave me. They didn't give me a range for the price. It ended up being much higher than I was originally told. They finally gave me a price in the last hour that they were here so I had no choice but to agree. I feel like they took advantage of me. It was a bad experience.
It has been so long, I am not sure. I used the company twice and had 2 different experiences.
Forward Van Lines broke two of my items and did not repay me for the damages.
They were on time, courteous, and professional.
Guy was professional, had great ideas, had an understanding of our need, was to prompt, and had efficient management of the job. I've used him several times!
I am very satisfied with their service, from beginning to end.
They were great and very accommodating. I highly recommend them
The staff at Forward Van Lines was extremely professional. They showed up when promised and there were no damages that occurred during the move.
They were absolutely the worst communicators. Our entire experience was misleading and they misrepresented themselves throughout the process.
The movers were prompt and did the job. However, somewhere in transit my bedroom set was damaged and staff did not make it easy for me to apply for damages despite having to pay an arm and a leg for "insurance". What good is my insurance if I cannot recoup when there are damages to my furniture?
I used Forward Van Lines for my moving services and it was the worst service I have ever paid for. They were to store and deliver my items for my move out of state. Items were delivered destroyed or not at all. Getting assistance was ridiculous and no apology or follow up on my missing furniture.
They have great service and they are very dependable.
Forward Van Lines is a great company. They did a great job and I would recommend to all of my friends. I am very happy with their service.
They were attentive, effective, and professional.
Very happy with crew and service. Worked very efficiently but took care with my belongings.
Very professional and efficient.
Very professional and great to work with.
Additional comments
They are an awesome company who was very professional and considerate. None of my belongings were broken.
The guys that came out and packed us and moved us were very courteous, professional and got the job done quickly.
I would recommend them to anyone. They are the best. They are a very conscientious, kind, timely, and organized company.
Nearby contractors
---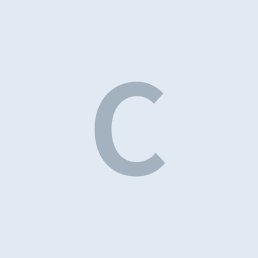 Coast Seawall
View all
Reviews of nearby contractors
---
Nearby answers
---
When it comes to pool renovations, what improvements would you choose?
A concrete pool can be a better option as it reflects back the stylish arrangement of the pool. It seems to be really trendy which most of the people are preferring to build in their new home. Moreove ...
read more
Do you have any information you can send me delineating home improvements that will add appraisal value to my home, and possibly quantify those values?
Adding the stylish furniture in home can be very effective in increasing the home vlaue.