Coronavirus (COVID-19) response
We're taking the following precautions for our customers:
Our company offers virtual appointments. All staff must wear face coverings and social distance when possible.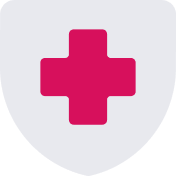 Customer satisfaction
Of 783 customers surveyed, 496 responded
Reviews
442
Of 496 respondents, 442 left a review
Recent reviews
---
Residential Home Solutions a great company from start to end of the project. Workmanship is very good. Constant communication is key to a satisfied customer. This is our second project with them and each time they completed the project in a timely manner, with a great quality of work and at a fair price.
I am definitely likely to recommend Residential Home Solutions to a friend
They did a very good job, and they were very polite.
My house looks great! Harry and Ken were great to work with throughout my project, which included siding, windows and doors. Highly recommend their team of professionals!
I was delighted with everything, and every step of the progress.
I was very happy with the siding project from beginning to end.
Residential home solutions really did an excellent job, including the sales person, the workers and everyone we had contact with. We are extremely pleased.
We have used Residential Home Solutions twice already, and both times we had a great experience.
Most people with homes the age of ours (60 years) probably have "special requests" when it comes to a project like replacing windows and doors. I would recommend Residential Home Solutions to a friend if I could make it clear to them that they will get an excellent product expertly installed and on schedule but that they might be disappointed if they are hoping Residential Home Solutions will go above and beyond to try to make sure their "special requests" will be met.
They were very professional. They had a great working crew. The project manager did come out several times to check on things. We had a little problem because of COVID in getting building supplies, but he came out and helped me choose a different color for part of my project, and things went smoothly.
They were very professional.
I have already told people to get their windows from Residential Home Solutions as they will be as happy with them as I am! It really is a good company to work with. Thank you so much for your quality and professional employees!
The windows are beautiful and other than supply issues, due to the pandemic, they were on top of everything.
Additional comments
Very professional. Able to explain in layman terms the best way to install windows to keep the 1950 lath and plaaster details that we Love about our house. Windows look as if they are original to the house.
Additional comments
I would only recommend them if Ken is not involved. I think that they are a great company. Dealing with customers is an issue for Ken.
Residential Home Solutions did a great job in a short amount of time.
Additional comments
We were very satisfied with the work and the window itself.
View all reviews