Reviews
364
Of 459 respondents, 364 left a review
Recent reviews
---
After the order and before installation, the communication with Gulf Coast was very poor. The actual installation was fine.
Great company great people great products
Gulf coast is a very professional company they are very attentive to scheduling and it was a great company to partner up with to purchase the windows get my insulation done. It was satisfactory results. This is phase one and we are moving forward with phase two which is the back of the house. We couldn't be more pleased and we can't to get our neighbors involved.
I was close to using another window company, but after talking to Gulf Coast Windows it was clear that the superior quality and thermal properties were well worth the extra cost. I have not been disappointed; Gulf Coast Windows have met all expectations.
Lack of communication on the product and as soon as I saw the project I knew something was wrong.
Two of the windows were installed properly but the glass was wrong. We have a tub with a large window behind it and it was supposed to be obscured, and it was clear. The small window behind the toilet was frosted. I just think they got them mixed up.
From the beginning until the end, this company is outstanding!
I think the installer has been pretty helpful. They did the installation on some windows, but I did my own installation on a couple of others. They were more than willing to answer my questions on the windows I installed. The installer's name was Brennan.
Crew that did the actual work were outstanding. It was difficult to get a schedule date for the installation. We had to call multiple times to get a status or our order. They should have been more proactive about communicating. Then the order was incorrect. The estimator forgot to order one window. Who knows when our project will actually be complete. Pricing is very opaque. It seems the estimator can assign any discount to "list" price that he chooses.
Ordered windows in April, scheduled delivery and installation was June 2nd. actual installation started August 29th.The last window was installed today October 11. due to the fact that one window was ordered incorrectly. Had to be reordered.
Very professional and respectful staff. Love my new windows and slider!
Jeff Malatak was able to reduce the cost with his knowledge and willingness. I sense I paid a premium for the windows which was conversely tempered by Brent and Tony, an excellent installation crew. The value of the product will be tested through the elements and time. I would have Gulf Coast Windows bid any remodeling construction job I might contemplate. I've experienced a sound construction company.
The product is exceptional. The installation was top notch. I would recommend Gulf Coast Windows.
The install crew was great.
I had to initiate the call to find out about when windows were coming in and would be told he would call back and never heard from him until I called again. tried to cancel the windows in the 72 hr timeframe and was not able to do that. they are very overpriced.
Everything was fine, we had them do the windows in two different houses and Gulf Coast Windows worked out well.
This was a horrible experience. Every thing went wrong. The timeline and reality never matched after I put my money down. They were unwilling to discount my cost even though they were 2 months late on each part. I had to fly in to oversee things and they refused to work with me to help me effectively schedule flights. 4 flight rescheduled by the end and nearly missed my plane on the last day they worked because they were still not finished.
They need to know what they actually can provide and what they cannot before they do any services.
The windows are a great quality and the staff is friendly.
The windows installed are fine. Half are installed. When I called for the second phase (the downstairs) of the installation, the prices were much higher for comparable windows. The female office representative told me that the company had lost money of the first phase of the job and the prices that I was earlier quoted were invalid. I paid a high price but she was quoting a much higher price than before for the same size and quality window. She quoted a price of around $1,600 per window.
At this point in time, I can't say that I would. I'm hoping by the end of this project, I can change that. We still have four windows to be completed. We still have a cracked window and one that has a huge flaw in it.
My house faces west. I can leave the blinds open in the afternoon and evening with almost no transfer of heat from the outside!
I recommend Gulf Coast Windows to anyone who wants a nice looking window, I starting feeling a difference as they were doing the windows in my house. It was an instant difference, it was great.
The crew arrived on time both days and were so quiet, we hardly knew they were in the house. They didn't seem to rush but got all 16 windows installed in two days. We immediately felt cooler in the house and outside noise was minimized.
We had asked to speak with the owner multiple times, and we were never given the opportunity to talk to him because he was always either on vacation or not available.
Reviews of nearby contractors
---
Nearby answers
---
We have a small leak on the ceiling in a room and in the adjacent restroom there is mold growing on a certain part of the ceiling too.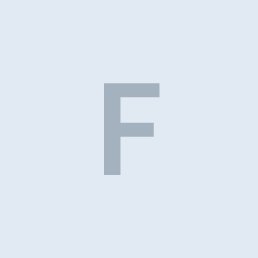 Jun 19, 2020
The leak and mold are time sensitive. Mold can be hazardous to your health. Dealing with mold properly means removing the sheetock and insulation once the leak is fixed. Don't let anyone tell you they ...
read more
We're considering a pool in our back yard. What should we expect in terms of annual maintenance and associated costs?

Mar 28, 2016
In the Houston Metro Area our customers expierience an annual cost of about 1,500-2,000,  this includes electrical, gas, and chemicals.   These numbers represent an average sized pool, average spa usa ...
read more