Reviews
35
Of 35 respondents, 35 left a review
Recent reviews
---
We hired Melco Remodeling to complete our unfinished basement. Working with Slav was easy and the results were fantastic. I would definitely work with him and his team again.
Melco Remodeling was professional and they got their work done in a timely manner. Slav was easy to work with and he consulted with me on my decisions and he listened to my input and gave his professional opinion as well. I would definitely work with them again.
Additional comments
Great job on our project, and Slav was very courteous when communicating with us. He was also incredibly prompt with responses - I could text him nearly any time on any day, and would have a response back that day, usually within less than a few hours.
Additional comments
Melco Remodeling did a great service and were very timely. They also provided a fair price.
We were very satisfied and hope to do more projects with Melco.
My porch looks Great! Very satisfied with Melco remodeling craftsmanship and would highly recommend them
Additional comments
I have used Melco for two construction projects and highly recommend them. Their work is top quality, professional and timely. The crew put in long hours and are great, hardworking, honest people. Slav would reply promptly to my email/phone calls when questions came up. I highly recommend them and would hire them again for any future construction project.
Additional comments
We were very happy with the work completed by Melco Remodeling. They were timely, efficient and the work was top-notch. Thank you, Melco!
Additional comments
I would use Melco Remodeling again without hesitation. They are trustworthy, hard workers. They gave me the best estimate and completed all work, even though I added a few things last minute, in a very timely manner. Excellent workmanship.
Additional comments
Slav was very easy to work with, and his staff were hard workers. There were a few glitches, but they were always resolved. I have recommended Melco to friends and I will use them for any future projects.
Additional comments
I worked with Melco on a large scale full home remodel and my experience was excellent. The quality of work was great and the prices were fair. I had many compliments on the work that was done. The owner genuinely cares about the project and pays significant attention to detail. I have never done a remodel before so I greatly appreciated the owners advice when making decisions. I will hire them on my next project and have already recommended them to multiple friends.
Additional comments
Reviews of nearby contractors
---
Nearby answers
---
How important is ventilation if my roof and house is 30 years old and has just a little sweating in the rafters?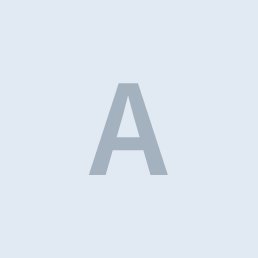 Feb 21, 2018
Ideally, you will have no sweating if you have proper insulation and ventialtion. Generally moisture forms by ice freezing on the bottom side of the roof sheathng or the nails sticking through tje she ...
read more
Dog damage to door: What is the best way to repair it?
Apr 17, 2017
Consider, a new dog