Reviews
246
Of 259 respondents, 246 left a review
Recent reviews
---
They did a great quality job.
I couldn't be more pleased with their work.
Ricky, the sales representative, was great!
I am extremely pleased with my screen porch project. The installers were exceptional! I would definitely recommend Sunrooms & More.
I am sitting here enjoying the sunshine, thanks to Sunrooms & More. I spend most of each day out here in the sunroom.
They were easy to work with. We love the product and are happy with what we received.
Sunrooms & More were recommended to us and we will definitely be recommending them to others! We were very happy with them every step of the way and we love our Equinox! We are using our patio so much more with this addition. Thank you Sunrooms & More!
The work crew was very knowledgeable and completed the project in a very reasonable length of time
We've enjoyed it very, very much!
Additional comments
Product quality seems good. Communication with client good. Had a couple of installation flaws that may or may not prove to be a long term issue.
Additional comments
The four different crews that built my enclosure showed excellent craftsmanship. I have electric screens, stationary screens, glass windows and glass doors with screens. Everything matches and is installed perfectly. It is beautiful. Thank you so much.
Additional comments
Great job and work crew was fantastic!
Additional comments
My project was a screened porch. The crew were terrific and did a beautiful job. My porch is awesome and I enjoy it every mornimg while I have my coffee, and I can sit out there all evenining with no threat of mosquitos. I love it and so do my friends!
The workmen were excellent except for the electrician. We had problems with the communication with the design center. Details varied from what we expected. The salesman promised things that did not work out.
Additional comments
If this is what they want and are willing to spend the money then yes I would recommend them.
Additional comments
I don't want to business with this business again. I felt they cheated us, sales person told one thing on paper one thing final product is different. The incharge of our work order is Mark and he is completely rude. I hate to talk to him. Please make sure what ever sales person told every word in the contract even though they says it's part of the package. After the work done you have to see the work place they left nails everywhere and mud and dirt every where. Worst business I did so far in Oklahoma.
I would use them again.
Additional comments
They were very professional and kept me updated on the project. I have really enjoyed the patio enclosure.
The screens surrounding my patio have really added to my enjoyment of my home -- especially appreciated because of the virus and isolation. This is an added room to my home! Even in the cold weather, as long as there was sunshine, this new room was comfortable. My cats have also enjoyed viewing the birds in the birdbath about three feet in front of them - since the birds cannot see them!! This may be the best thing I have ever done!!!
Additional comments
Reviews of nearby contractors
---
Nearby answers
---
what is the best way to keep flying insects (wasp, bees, hornets) from entering your roof eaves vents? There's screen but not small enough to keep them out.

Mar 29, 2016
Depending on the type of soffit/eave vents, it would be easiest and most cost effective to replace them with a new vent that has smaller screen material.  Most of those can be found at a local supply ...
read more
I would like to have a garage that is as inviting as my house.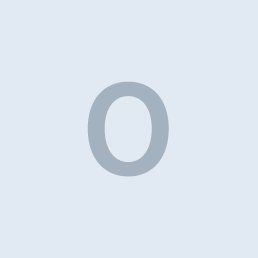 Mar 3, 2015
Hello Andrea Arnold, Call for Garage Door Repair Expert Service in San Antonio, TX (844) 334-6718. We offer garage door, garage door spring repairs, opener repair, and garage door cable repair and gar ...
read more