Reviews
93
Of 104 respondents, 93 left a review
Recent reviews
---
Robert Gordon is very professional and a pleasure to work with. I highly recommend for him for your project.
Robert and his crew were extremely professional. I strongly recommend them for your siding needs. It was a wonderful experience working with Robert and all of the crew members.
Robert Gordon's team did an amazing job on my house. I absolutely love the updated look. It's like a brand new home. He walked me through step by step what needed to be done. The crew was fast and efficient. I highly recommend him to anyone looking for recommendations.
We are very pleased with the entire project - siding and painting our home. Robert is very friendly, very honest, and very easy to work with. The project was completed as scheduled, and high quality was in every step. We highly recommend Robert and Robert Gordon Services.
I am very satisfied with Robert Gordon and his crew.
We had an excellent customer experience! Robert's crews did a wonderful job on our extensive remodeling project.
The whole project was excellent, and I am very satisfied with the work. It was perfect, and I couldn't ask for any better. They are excellent to work with, and it was a top-notch experience.
One of the fairest quotes I received.
Robert personally explained the process and issues as we had our siding removed and replaced. I felt that the products that were replaced were very reasonable. I felt like he understood our concerns and was very available to us through the process.
Robert Gordon Services does an excellent job. Everyone is very personable, effective, and efficient. They did a job well done with a reasonable price and I would highly recommend them to anyone.
Robert Gordon Services did a wonderful job replacing our siding, wood repairs, and paint. Our house looks brand new! Robert and his crew are professional and easy to work with. We appreciate their work!
I had a fantastic experience start to finish with Robert Gordon Services. His crew was extremely proffesional and Robert was very insightful throughout the course of the project. I get compliments all the time on the siding, couldn't be happier!
I was extremely pleased with the knowledge and experience that Robert Gordon Services has in working with the James Hardie products. It was a pleasure working with Robert Gordon personally, who was involved in every step of the project. I was very impressed with the quality of the work and attention to detail performed by the siding and painting crews. I am a very satisfied customer and would highly recommend Robert Gordon Services.
Robert worked around our schedules and many weather related obstacles. The siding installation was done in a very professional manner, his crew was efficient and respectful of our property and requests.
The quality of the siding work is stellar. (In fact, a shed-builder who also installs Hardie commented "That's the best Hardie installation I've ever seen!") Coupled with the new windows, it's like a new house--and it's quieter and less drafty inside.
Overall, they did a great job. We love the house and how it looks.
Robert Gordon Services did an outstanding job on our project. Robert (and his team) was professional and courteous during the entire project. We would not hesitate to recommend RGS to anyone wanting to replace their siding with James Hardie brand siding, trim and paint.
Robert and his team did excellent work for us. They were responsive to all our inquiries. They stayed in touch during weeks of inclement weather to update us about the timeline of our project and completed the work 100% to our satisfaction.
Our home looks fresh and new! My husband works from a home office so we especially appreciated that Robert's workmen were as unobtrusive as was possible for the type of work done. Thank you Robert, Carlos, and crew!
Robert was referred to us and we are so grateful for this referral. He was prompt with providing information and his crew was fast and efficient. We are very please and have already referred him to others in our neighborhood.
They do the best work for you.
From Top to Bottom, beginning to end, Robert and his crew(especially Carlos!) has been top-notch!! They have been very professional but also very approachable and courteous with me and my wife with our questions and concerns.They were here early and left late every day. Hard-working crew who were very meticulous on everything they did. You could tell they were true craftsmen who cared about their work. I would recommend them to anyone!
I would definitely use them again!
Nearby contractors
---
Wake Remodeling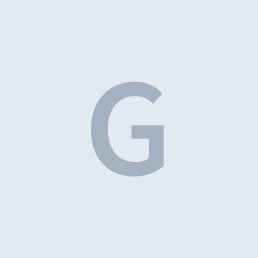 GreenForm - NC
Garman Homes - GSO
View all
Reviews of nearby contractors
---
Nearby answers
---
What are the landscape design tips and trends in 2018?
Dec 21, 2018
We are moving to robotic mowers for our business location and my home. This will reduce the labor costs associated with lawn maintenance. We are also converting all of our lawn equipment to electrical ...
read more
What is the temperature range for installing roof shingles

Mar 2, 2017
It is difficult to suggest an exact temperature for shingle installation. There are several factors involved such as your geographical location, the amount of sun exposure at your particular home, etc ...
read more