Reviews
60
Of 75 respondents, 60 left a review
Recent reviews
---
They did an awesome job. There were no problems at all with anything.
Great job quality product
They did a great job and they cleaned up well also!
The work is good when it is done but they need to improve on communication.
We were very happy with the roofing and gutter installation crews at Krumm Siding & Roofing. Both were excellent at their work. The roofers corrected unseen damage caused by insects and previous errors in installation. We have no complaints, only compliments.
I love the way my roof turned out! Krumm Siding & Roofing were very professional and knowledgeable
The Remodeling Specialist (Josie) is extremely thorough. Her knowledge and expertise in dealing with the insurance adjusters is by far the best I have experienced. Her guidance and expedient follow up are true attributes of a stellar employee. The siding crew of Chris and Andre did an excellent job. They were very meticulous. Their attention to detail is greatly appreciated.The roofing crew did an excellent job as well. They were very courteous and thorough.
We had a great experience with Krumm Siding and Roofing. We definitely recommend them.
All of their staff that we had contact and communication with were cordial and professional.
I asked for Krumm to look at my siding and he showed me how my siding was not the issue. My roof was installed incorrectly last time and was causing rot. He fixed my issue and made my home look great. I am very pleased.
Mike was very helpful with selecting the right products for our project.
The work crew was a great reflection of the owners and management. Everything was just perfect!
Mike was a very reasonable guy. He was the reason I went with Krumm!
I am very pleased with the work that was done. Looks very nice.
It was a good experience. The estimator, Josie, was responsive and nice to work with.
They did more than they said they were going to do. They were on time, cleaned up, and they were great.
Exceptional job. Exceptional scheduling scheduling all the way through, exceptional experience.
I highly recommend Krumm Siding & Windows. I've had many contractors over the years and they were one of the best!
Nearby contractors
---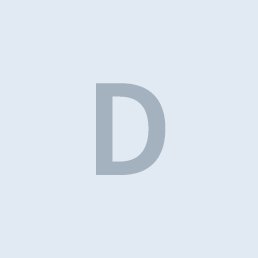 Deck Works Design & Contruction Inc
View all
Reviews of nearby contractors
---
Nearby answers
---
howlong does it take to get a permit and inspection on an installalation of walkintub

Jul 22, 2015
Safe Step Walk in Tubs located out of Burnsville, MN has GREAT tubs, and awesome staff. You'll get scheduled for an estimate, where they check out the area, to make sure they can do the job, as far as ...
read more
What are they best types of windows to preserve heat in the winter and cool air in the summer for residential homes?
Feb 18, 2014
Since 80% of a window is glass, it is always wise to pick the right glass for the direction the window faces in your home.  LowE 366 Argon filled glass for the south and west exposures may be the best ...
read more