Reviews
314
Of 365 respondents, 314 left a review
Recent reviews
---
It's hard to leave feedback at this point. Not Mitigation Comments here: do not like having some crews here that CAN NOT carry on conversational English. Someone at ALL times should be able to carry on a conversation in fluent English. There have been 4 x 8 sheets of sheetrock on my front porch since mid April. I threw away 3 5-gallon buckets with sheetrock water in it after 8 weeks on my porch and 3 full garbage bags of removed wallpaper. Not confident I want sheetrock installed that has been out in weather for 3 months. It is covered with visqueen. Removed 2 ladders from Master Bath and put on front porch. They did remove that last week after being here 3 months on front porch.
After all the paperwork was in order, the work begun and all was done very well. The staff was very nice to work with.
They didn't finish the work. They had no interest in finishing the work. The project manager was unorganized. I wouldn't recommend them.
I do not recommend this company
I am not whole yet, there's still work to be done to reclaim my wrecked home, but FOS has been wonderful. Teams of competent workers and responsive admin came right away. Thanks for e erything.
Don Briggs the project manager was always working to move the project forward. I appreciated that.
Very helpful when most needed. Thank you.
Shane was good and went over all the problems we had. It took time to get the work done due to material shortage. He answered our calls when we called him.
They did great. It is unlikely that an insurance claim would come up in my conversation.
There was poor communication, management, office personnel attitude, and they charged the insurance company for work that they did not actually do.
Predicated upon our experience, working with multiple crews over the course of several months, we would strongly recommend First Onsite.
Estimator from DKI has supposedly been talking with my insurance company's estimator, but from what can tell nothing has happened for months.i have received no updates or information from the estimator about why there is a delay.
Great service and information about process. These two aspects are very important when under stress from a home that failed you.
they were honest and reasonable...Kept us informed the whole way
Poor communication, rude employees and very inefficient. I would never recommend this company to anyone.
Jay was very pleasent and easy to work with.
My project manager was deceptive and did not make me a priority at all. His communication was poor. This continued even after I expressed my discontent to both him and his supervisor. The simple repairs my house required took more than half a year to complete. Several other houses in my neighborhood sustained similar damage to mine in the same storm and they were all back to normal within a couple of months.
They were very professsional, and they care about their clients.
MY FAMILY AND I DIDN'T DESERVE BEING TALKED TO AND TREATED SO RUDELY AS THE WAY IT WAS. JESSICA REMINDED ME THAT WE'D ALREADY CALLED BACK 4 TIMES TOO MANY. NO
Tommy Thibault was a very good construction manager. Timely answers to my calls and messages is very important, and he always promptly called back.
they are very professional and know exactly what needs to be done with water damage.
Everyone from DKI that I had co tact with was knowledgeable, kind and professional. They got the job done quickly after I had struggled with many other companies previously.
Be careful of who the subcontractors use as workers on the project.
They called me weekly to update me. They stayed in touch with me.
Nearby contractors
---
Art Construction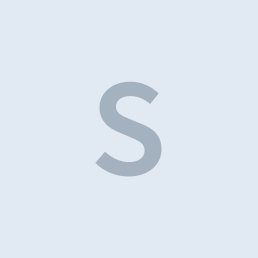 Steamatic of South Alabama
View all
Reviews of nearby contractors
---
Nearby answers
---
Is a contractor responsible for returning things to their rightful state even if its out of the scope of their contract?
I suggest you get the security company who monitors the system to repair it. They can tell you whether the electricians caused the damage. If so, send the bill to the electricians. In general, they sh ...
read more
What is the best way to remove a very slight amount of mold on shower grout? What is the BEST sealer to use for re-sealing the cleaned grout?
This is a spot where cracks often develop. After cleaning with a a mildewcide, check carefully for a crack. If the grout is cracked, open the crack up a little wider with a grout saw (inexpensive at a ...
read more