Reviews
26
Of 27 respondents, 26 left a review
Recent reviews
---
Excellent experience and outstanding outcome working with David Construction Group on our project. We couldn't be happier with the end result.
Additional comments
Renovation and construction work is stressful no matter what but David Construction Group made it a really good experience overall. Kathy was responsive and reassuring. Bryan really listened to our goals and what we wanted. He also made great suggestions and had creative ideas when something we thought we wanted wouldn't necessarily work. The construction crew was also wonderful. They were so nice, responsive and very on top of the details. We are very happy in our updated home! We had a great experience and would definitely work with David Construction Group again on future projects.
Additional comments
We had an issue with our original contractor requiring us to find another builder. Bryan assessed the situation, and quickly put his team to work. He truly understands construction and was able to deliver a beautiful new home to us on time and within budget. We highly recommend David Construction.
Bryan David of David Construction Group is incredibly knowledgeable and a wonderful listener. Throughout our remodeling, he was always receptive to us - listening to concerns, explaining issues, and offering solutions. We have had a few small things happen after the completion of the project (normal issues) and his response time was wonderful. We felt that we were in a true partnership with Bryan and Kathy and always in great hands. We are thrilled with our new and improved home!
Additional comments
Very satisfied with their pricing and workmanship. The quality of the materials and work was better than expected. I would certainly use them again.
Bryan's team did a wonderful job on our kitchen. The project stayed within a desirable time frame. The contractors were precise and conscientious. I was impressed by the attention to detail and the constant communication. I hope to use them again!
I cannot say enough good things about David Construction Group! The job started and ended on time and on budget. His co-workers are experienced and well-qualified. We never had any doubts that our kitchen project would not meet our expectations -- they actually EXCEEDED our expectations. This is our 2nd project with Bryan, and it won't be the last. We highly recommend them.
I wish we had found David Construction sooner. What a difference from all the others we have endured over many projects. So much more professional, skilled, and communicative. Looking forward to using them in the future.
They did a fantastic job renovating our condo. I highly recommend!
Additional comments
David Constructions workmanship was done expertly and professionally. We would highly recommend them to anyone looking to build or renovate their dream home.
Additional comments
I have done multiple projects with the David Construction Group, LLC and as an industry professional in high end residential and commercial design have found them to be an amazing resource for renovation, new construction and individual projects. They have a highly skilled staff led by Bryan who will make sure that the project is done with only the highest standards. My client and myself have been extremely pleased with their level of work and communication during the project.
Additional comments
David Construction Group always acts professionally and I am always happy with the work they do. I have recommended them to many of my clients who are also satisfied with their work.
Additional comments
My experience with David Construction has been excellent as well as the quality of work. Every time we work with them it represents a good value.
Additional comments
David Construction Group is a highly professional and consistently detailed contractor. I have been greatly impressed by the quality of the workmanship and the integrity of the entire operation. When Bryan David makes a commitment, he will fulfill that commitment. He and his staff are easy to work with, eager to please and produce quality workmanship. I will use them again and again.
Additional comments
Nearby contractors
---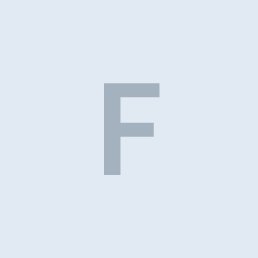 Fraser Roofing LLC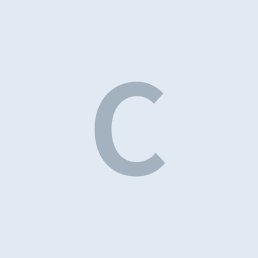 CRDN - Atlanta
View all
Reviews of nearby contractors
---
Nearby answers
---
How can I build a deck?
Mar 15, 2016
Consult a professional. Whether it's 12" or 12' off the ground there are too many safety and code issues for the average homeowner to tackle. Better to do it right than to regret it later.
For a six-foot retaining wall, do you recommend concrete or blocks? If blocks, what kind of products do you recommend?

Feb 3, 2015
In Georgia a wall retaining over 48" grade requires an engineers stamp. You might consider terracing and have two or more lower retaining walls. Be aware of hydrostatic pressure and provide adequate w ...
read more