Reviews
35
Of 41 respondents, 35 left a review
Recent reviews
---
My response to the initial survey was done too early. After having time to properly inspect, it was clear that the concrete finishing was uneven. Debris from the work completed was left on site and not removed.
Great company to deal with. Staff and technicians were accommodating in answering questions with respect to process.
Great workmanship and technology. They could be better at communicating and could be more organized.
I believe the work was done correctly on our foundation repair however the preparation and clean up of the job site was not adequate in my mind. They did return to help remedy the situation and did improve things however still not to my satisfaction. We were left with a mixture of dirt and stone to separate on our own when it could have been kept apart from the start allowing for replacing the stone without issue. They also used long screws to reattach a big-o drain pipe to my down spout and subsequently plugged it as leaves etc couldn't get past, this caused the water to back up and flood over the eaves trough and rest beside my neighbours foundation for a week while we were on vacation. They did attempt to reattach things as they found them which we appreciated but did it incorrectly causing further problems. Again, confident the work was done correctly but the prep and clean up should have been done better.
They seem to have a good understand of the problem and offer good solutions. They are willing to help with the whole process and not only in the area where they specialize. There main/principal contact staff was very polite, understanding, reassuring and genuinely tried to find solutions.
The staff of Cochren Foundation were professional and very helpful. They helped with any questions I had promptly and were willing to explain the process to me .
Cochren provided high quality workmanship with very professional employees. Some minor mistakes were made on my construction of my addition but they were addressed in a professional and timely manner. Although the addition was not completed to their original schedule, efforts were made to finish the work as soon as possible and the construction was completed within an excellent timeframe. John made some great suggestions to improve my original plan (at no additional cost to me) and I am very pleased with the final results.
The owner's comprehension, understanding and thoughtful solution to the problem was a great relief as we thought the cause was different and that the damage was much more serious. We are very grateful for his expertise. We also appreciated the diligence of Carole and also the crew that affected the repair. Thank you Cochran Foundation & Repair.
I believe in the integrity of this company to take on a project and do it well. I found them extremely knowledgeable, with many years of experience and quietly reassuring in helping to correct a problem a previous contractor created. John was very thorough, considerate and caring in explaining the repairs to be done. I had spend many years trying to get a trustworthy company to do this work and finally I found one that I would wholeheartedly recommend to anyone who needs to have foundation repairs done. Thanks to Cochren Foundation I can now enjoy my house again!! Cathy T
They explained the situation to me and they did what they said they were going to do.
Everything was professional and done in a timely fashion.
Great work I would definitely recommend you. You went above and beyond with giving me advise with another difficult contractor which helped alleviate even more stress from a stressful situation.
It is an incredible system for renovation!
Nearby contractors
---
Pioneer Craftsmen Ltd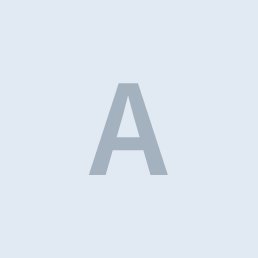 Advanced Windows & Siding
View all
Reviews of nearby contractors
---
Nearby answers
---
What are some of the best wine rack systems for a wine cellar?
We have a sister company (Wine Cellar Technologies- www.winecellartech.com  ) that handles all our cellar creation needs. Through WCT we've done commercial and residential design/installs etc. The rac ...
read more
What areas of a new home should you pay special attention to during the 30 day warranty walk through?
After 30 days most likely areas that might have issues are any fixtures or appliances- mostly they have an issue right away or are good for many years! Also, check under your sinks to make sure that t ...
read more