Reviews
50
Of 59 respondents, 50 left a review
Recent reviews
---
We were very pleased from start to finish. Enjoyed working with Leslie.
Classic Kitchen and Bath did a phenomenal job with my recent master bath/closet renovation. I could not have done it without them!
Great company! I commented to my husband several times during our project how impressed I was with their customer service and workmanship! Just finished up a second project with Classic Kitchen. Again, they were a wonderful company to work with! Timely, excellent customer service and workmanship!
We were impressed by the service and level of communication from Classic Kitchen. Gabby was wonderful to work with.
We have been really pleased with Classic Kitchen & Bath. We would definitely recommend them to other people.
If you're going to spend this much money on a kitchen reno, hire the best!!
We felt that Cathy, Dale and Jeremy went above and beyond with our installation process. Cathy is very knowledgable and willing to help with the process in any way possible. Dale and Jeremy are very talented craftsmen. Part of our system was built on site and they did a tremedous job. I would reccomend them to anyone that inquires.
I was blown away by Cathy Pitts particularly. There wasn't ever a moment that we weren't in step. She delivered completely and absolutely what I wanted. I can't express how happy I was with the finished product. She delivered an amazing design, it went completely as planned and I got what I asked for.
From start to finish, we were delighted with the professionalism of the staff and the quality of the installation. We're considering redoing our master bathroom and looking forward to working with classic kitchen and bath on the project!
Happy with the experience and work I recieived from classic Kitchen & Bath and would definetly recommend there work to anyone else.
It was a wonderful experience, and I love my kitchen.
I worked with Gabby and she was very knowledgable and professional. We were very happy with the outcome of our project.
Additional comments
While the choices were many and varied,the lack of communication and the delay of the project made it disappointing.
Reviews of nearby contractors
---
Nearby answers
---
What do I do about this flooring issue on my balcony?
Aug 18, 2020
Hard to tell for sure without a close look, but the roofing / waterproofing material looks like TPO, a single-ply roofing membrance.  It is not made for direct traffic, so appears someone has installe ...
read more
What is the best gutter protection product?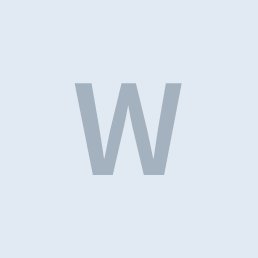 Nov 13, 2014
I will have to disagree with the last answer.  Whether they work or not depends on the vegetation.  I don't care for the reverse curl systems because of their tendency to overshoot during heavy rains. ...
read more