Reviews
1302
Of 1506 respondents, 1302 left a review
Recent reviews
---
The company was great to work with, responsive and followed through with great work. No complaints at all.
I would not recommend Brothers based on my recent experience and that they are not in our local service area.
Response time and timeline were excellent. Gutters look great and do a wonderful job.
They were a pleasure to do business with. They did what they said
The job was done but very knowledgeable people in a very professional manner.
Did already. Neighbors also purchased your products and service
Work/workers excellent. Just work on communication skills. If your going to be late,just let the customer know.
The work teams and sales folks are utterly reliable, friendly, with excellent skills.
I feel that the sales person took advantage that I am an elderly recently widowed woman that needed to have something done immediately and did not give me the correct product that I needed only the most expensive one. I have more problems now with the new gutters and guards that I was told that I needed by the sales person then With the old gutters and guards. Old gutters and guards no icicles except in one spot. That I only wanted repaired was informed that was not an option. So I had to replace the entire gutter system with guards It was an emergency type situation. Which is still not fixed it is still dripping right over the heat pump causing ice on the heat pump. Now the entire house has icicles and melting all over leaving small lakes all around the perimeter of the house on the driveway which then refreezes and particularly in the spot that I was having a problem with directly over the heat pump. Issue NOT resolved. They came and removed the first set of gutter guards and replaced it with a second set of gutter guards which do not work any better. Mash too tight holes two small gutters too close to the roofline icicles all over first and second floor melting all over first floor porch roof. Huge puddles of water around the entire perimeter of the house. I informed them again of the issues I was still experiencing and was told that they will come and remove the gutter guards however the warranty Will be changed and since the gutter guards did not fail but are doing the job they're supposed to be doing according to them there will be no refund. They can however have someone contact me with an estimate on putting heating coils inside the gutters. My cost $5000 to have new gutters and guards installed that are giving me the same problem I had melting ice on and in heat pump and many more new ones then with the old gutters. Customers beware do your homework first even if it is an emergency job. I apparently have no recourse against these people now I have to try and find someone to correct their mistakes
Your employees were excellent. Responsive, kind and knowledgeable.
My gutter and downspout were beautifully done and they cleaned. up when done. The workers were courteous and worked diligently.
Listened to the issues I was having and suggested what should be done. They didn't try to over sell me on the job and said if what I elected to do didn't resolve my problem that they could go further into it. They gave me an additional quote. I elected to give it a try and see what happened. It helped part of my problem so I called them back this year and they came in with the same quote price as before. Did a quality job through out. I feel they were reasonable priced for what I had done.
Our job was small but it was done efficiently
I already recommended you to a friend of mine.
I thought they did a great job. Very professional they were willing to work with me on a tight schedule. I would recommend them to anyone.
We only had our gutters cleaned, this time around. but when someone asked about the gutters in front we say your company did the work.
Gutter yes . Facia install not happy wish you would come back
Exceptional quality, service, communication, and installation, done at a fair price.
they arrived on time were very courteous and effective at the installation and the new gutters work perfectly no more water in basement or garage
Daniel and Shakeem were friendly and
Very professional.
The whole process of getting The Brothers was a very great experience.
The two men who did the work were great. They were professional, respectful and knew what they were doing . They were truly great representatives for your company. I will use this company again.
Prompt, reliable, and affordable, quality service.
Reviews of nearby contractors
---
Nearby answers
---
How important is ventilation if my roof and house is 30 years old and has just a little sweating in the rafters?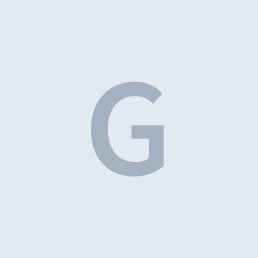 Sep 20, 2018
Thanks for the valuable information.
How do I waterproof my basement without getting a sump pump. Water comes in during strong rain at one side of the wall where there is brick chimney outdoors,
Feb 4, 2016
Each home is different, so it is suggested that you have it all inspected before making a decision as to what to do about it. My best friend just had a similar issue, snow melt caused his to flood, it ...
read more