Reviews
1174
Of 1526 respondents, 1174 left a review
Recent reviews
---
They did what they promised when they promised and did it well.
A professional and pleasant experience from start to finish. HIGHLY RECOMMEND!!!
I had one very small issue with the bathroom install. I've been calling for 2 weeks and have not gotten any communication back from them.
Herl's Bath & Tile Solutions did an excellent job.
I was very pleased with the quality of the work and the product (shower replacement) accomplished by Herl's.
It's not about the shower - it's lovely. It was about the installment.
They did everything they said they would and did an excellent job!
They were very professional, did the job in a day, and I am extremely satisfied.
We were very happy with the quality of the work and the shower.
The most professional and well run business operation that I've ever encountered. Excellent staff and outstanding service from every person at Herl's.
Initially when the installers put in the shower I felt they did a good job upon closer review they did not put the drain cover on; the doors were banging when sliding; call backs were very slow and in the latest came out without not wanting to solve my issues; silicon was improperly put in certain areas; globs of silicon that could create mold; no sealants on shower; you need a more senior person to come out and look at the work; the shower glass was I understand was the best but I felt it was a low grade and was concerned about the quality since the shower is for minors and concerned about safety! Did not feel comfortable that my concerns meant anything to make it a forever install
I liked the one-day service and everything they did. The installer was very efficient and polite. Everything was done perfectly 100%!
Some of the final work doesn't look professionally done.
very professional . Brian did a great job.
They did a fantastic job. They were on time, efficient and so polite. They wore their masks and done by 5pm.
Mark and his helper did a great job on the installation of the Tub and clean up. I will recommend them again. I Am Not Sure I Would Recommend the company because there communication and Customer service IS NOT Very Helpful.
The workmanship was wonderful and the people we had there were great.
The two young men that came were the most respectful, thorough, and clean people. The shower is gorgeous, and they made sure I was satisfied with the results.
Glen was very pleasant and did a fantastic job. The job and clean up we're done efficiently and very well.
The installation was very good.
The one problem I had with them, was them not being able to print out the costs.
We were very satisfied. They were very professional.
They were very professional from the consultation to the installation. explained everything. respected mu home.
They delivered as promised! It was a fast installation and everything turned out great!
Nearby contractors
---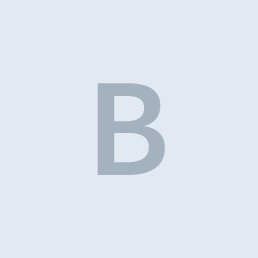 Bolt Builders
View all
Reviews of nearby contractors
---
Nearby answers
---
What is the best gutter protection product?

Nov 9, 2018
For the most value as far as peformance for the price - Leaf Relief from PlyGem. If you were looking to spend a little more to go with a helmet style guard instead of a cover I highly reccomend TruGua ...
read more
What's the best way to test out if my roof is leaking before it rains?
Apr 16, 2014
If you can get into your attic you should be able to see evidence of leaks. Look for staining and/or rotting wood at walls and penetrations.