Reviews
303
Of 317 respondents, 303 left a review
Recent reviews
---
Work completed on time. Project Manager Mark Jacobbi was excellent in getting the job done and clean up completed. His knowledge of roofing and insurance claims are excellent.
I would absolutely recommend ELO. The entire experience was positive start to finish.
No, I would not. Since the roof replacement was not a smooth transaction, I would not recommend ELO Roofing.
I would recommend the roof folks but not the interior folks.
I would tell people to stay away from this company.
Showed up on time. Built a great roof. Zero problems since.
I was most satisfied with their speed and the quality of the work. I could not get over how quickly they got the job done.
The new roof looks great, the cleanup was superb.
The sales representative presented everything well and professionally. He also stayed on top of all of our concerns!
My experience with them was actually surprising a little bit. They made me aware I had an issue that I didn't know about.
Additional comments
They did the job well and on time. It's like I have a brand new roof.
I thought ELO Roofing was very efficient, and when I had any concerns they took care of them immediately. They actually did what they were supposed to do.
Additional comments
They do very professional work and they are very efficient.
They are very professional. It was a thorough process from end to end.
Everything was wonderful they did a great job! There are no leaks!
I was in NC when the job was done - a big 5 stars for everything!
I would definitely recommend them, they were extremely professional, and they did not leave during the entire storm that happened during the duration of the project, I'm impressed with the guys that came and specially the site supervisor.
Additional comments
ELO Roofing is an excellent company to work with. They did amazing work as a team. The quality of the roof that they put on was absolutely wonderful. They did a stronger underlay, and for the roofing they tacked it down with thick nails so it was more hurricane proof. They didn't put the cheapest shingles on either. They put good quality shingles on.
Additional comments
They did a good job. I appreciate the work that they did. I thank them for their professionalism, and that they handled the cleaned up and made sure that I was satisfied before they left the area.
Good, clean job!
Additional comments
The work was right on schedule and was effective.
Additional comments
Tim Taylor does a fantastic job of educating the customer and problem solving after installation. Tim was my primary point of communication throughout. I cannot grade the various job titles below because I have no idea who those titles belonged to.
Nearby contractors
---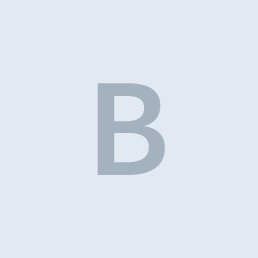 Big Fish Roofing Inc
View all
Reviews of nearby contractors
---
Nearby answers
---
I have a home built 1956 with original aluminum crank out picture window that I'd like painted to match my brown gutters.

Jul 17, 2015
Aluminum windows are not energy efficient and they are noisy.  If the window is more than 10 years old, replace it with an energy star rated vinyl window that has bronze outside/white inside.  It will ...
read more
We have 3 7-year old weeping willows that have suffered major tree damage. Should we try to restore them or start over?

Dec 10, 2014
Talk with your local tree nursery or a state university agricultural extension office.  (Iowa State University has an excellent one.)  I love willows, but if the damage is too severe, you may need to ...
read more