Reviews
32
Of 86 respondents, 32 left a review
Recent reviews
---
T.R. Builder is great to work with. They have extremely professional employees and subcontractors, all who provide excellent service. I appreciate their "Can Do" attitude and attention to their customers' needs.
TR delivered a very high quality project. They were punctual in responding to every question or concern. We could not have asked for a higher level of involvement with finishes and other selections. This is a premium level of service and well worth it.
I dealt with other contractors before and so far, TR Builders has been the best. I have other projects I hope we'll be able to get done later.
TR really takes pride in the quality of their homes and they want their customers to be completely satisfied.......and I am! Thank you Rodney!! --Monica V. Collins
TR Construction was reliable and professional. From the beginning discussions of what we wanted, through project completion the office staff and site workers were great to work with. I always felt my questions or concerns were answered quickly and honestly. The initial workup of cost was done well, so there were no additional expenses unless we had asked for them. The on site workers were always courteous and cleaned up after themselves when necessary. We now have a beautiful addition on our house to enjoy. I would not hesitate to use TR Construction for future projects.
TR Construction employees are professional, kindness and friendly. Tiles contractor and employee are good demonstrable, best quality of tiles showing and tiles employee who is the best skilled and sense of humor.
TR Construction was a quality job from the beginning to the end. The area where I was most satisfied working with TR Construction was with their quality.
Our experience was absolutely fantastic! They are organized, they were there when they said they would be, they do quality work with quality materials, and they have a very fair price.
Additional comments
TR Construction, Inc. is very professional. They do a great job of helping to guide you through the home construction process. Their contractors are really excellent.
Additional comments
Their workmanship and quality is outstanding. If you want a job done right and on time they are the company to use. I am very happy with their work.
We thoroughly enjoyed working with Tony Reed and his crew. They are always courteous and professional, have a keen eye for detail, did their best to keep our project on schedule, and produced a high-quality finished product. We definitely plan to use them again in the future for other home renovation projects.
They have either always been punctual or they have called so I didn't have to wait. If they were caught in traffic, they would make sure I knew how long it would be. I have dealt with people who were hours late and did not bother to call. TR Construction was very tidy in all of their work. While they are working, they keep things cleaned up.
every project has more than met my expections. the crew worked dilligently with excellent craftmenship. trust me if i had the money i would ask them to redo the entire interior and exterior of the home.
TR Construction is a well-organized business that is able to stick to a time-line. The customer service is excellent and the planning process is a breeze! The owners and staff are easy to work with, friendly, and approachable and they use only the highest quality subcontractors. We thoroughly enjoy working with them.
No pressure from any of the staff made it easy to choose them to redo my bathroom. They provided great communication and worked to meet my needs. Always available to answer my questions even after the project was done. It took me forever to make decisions, but they were patient with me and give me all the time I need to be sure of what I wanted. I would work with them again.
Nearby contractors
---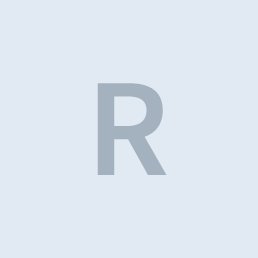 Reitzel Home Improvement Inc
View all
Reviews of nearby contractors
---
Nearby answers
---
Do you have any information you can send me delineating home improvements that will add appraisal value to my home, and possibly quantify those values?
Jan 11, 2018
I would recommend that you look at remodeling magazine. They do an annual study of cost versus value For mini interior and exterior home improvements.
What is the best way to install 30" high x 72" wide x 5/8 thick double pane fixed glass in vertical wall on roof. I am replacing "cloudy"existing ones

Apr 18, 2015
Is this a skylight or window application?  Do you have any photos to share?