J. Francis Company
1410 High Street
⋅
Pittsburgh
,
PA
15212
⋅
(412) 322-6407
J. Francis Company, LLC is a professional, full service, award winning, General Contractor based in Pittsburgh, PA since 1988. We exist to provide our customers with competent general contracting and remodeling services. J. Francis Company, LLC completes residential, commercial, and institutional projects. We are a "Design - Build" company staffed with five "Project Developers" including two Architects and a Certified Kitchen Designer. We emphasize integrity, respect & timeliness in all our relationships. (more)
---
Customer Feedback Summary
Of 121 customers surveyed, 73 responded (60%)
Employees & Subcontractors
---
Reviews & Comments
---
Review by

Tina N.

of Gibsonia, PA

Apr 08, 2015

Melanie Verbaarschott was very creative in her design on our projects. She managed to create beautiful, inviting open spaces out of our previously cramped areas. Our project managers (Andy and JP) were very professional and caused as little disruption as possible. The quality of the workmanship is outstanding and the were quick to address any issues or concerns that we expressed.

"Area Of Satisfaction" comment from Sewickley, PA

"Area Of Satisfaction" comment from Presto, PA

"Recognize Excellence" comment from Presto, PA

J. Francis Company

Review by Michele M. of Mars, PA

Oct 28, 2014

The job started in April with replacement of the original builder's grade deck. The finished product is aligned with the concept drawings yet so much better. And the additional pergola is the perfect addition. The addition seemed to take a long time to come together and be under roof. And then the original walls started to come down, the spaces came alive, and it starts to be understandable; why so much effort goes into the rough construction. Bob and Kris along with the team that worked thru to this point have done a tremendous job helping us to live in a construction zone. I was told 6 months. We have had some set backs and of course added work. We will see how the timeline ends up.

J. Francis Company

Review by Deirdre C. of Pittsburgh, PA

Aug 12, 2014

The project scope was to completely gut and renovate the kitchen in an old, redbrick home (1902 approx.). The original space was dark, cramped and worn out. J Francis made new openings in the interior and exterior walls, resulting in a much brighter, useable space, with views onto the rear garden. We would be happy to employ J Francis for future renovations.

J. Francis Company

Review by Dana D. of Pittsburgh, PA

Jul 02, 2014

Having worked with numerous contractors in 3 states over the past 40 years, I'm pleased to tell those of you who may read this survey that these guys are the real deal! Dave Meyers was our project manager and his professionalism and attention to detail in every aspect of our project was unparalleled in my experience! The job site was kept clean and orderly, and the employees and subs were respectful and courteous at all times. I cannot say enough about the principal too, John McCloskey. I've gotten to know John recently, even more now that the job is complete, and he is the reason this well-oiled machine called J. Francis Co. is so successful! One of the real surprises were the suggestions they had along the way to help me reduce costs during our $250K+ renovation. In my experience, most contractors go the other way. They went out of their way in fact to try to NOT charge any extra for small things that come up with every job, it didn't happen all the time, but it was sincere in its attempt - rarified air in today's uncertain business world I can tell you that. I also loved the fact that none of my tenants complained (too much) during the project, which was done without interruption to their day to day work habits. They worked evenings and weekends to avoid any disruptions during normal hours, and built this into their bid - a VERY pleasant surprise too I must say. I think if I used one word to describe this company for potential new clients who were wavering about who to hire - I'd say HONESTY. Dave and John may not have always told me what I wanted to hear but they always told me the truth! I would be remiss to not give one more thumbs up to Dave again, whose daily emails/site visits/calls and professionalism made this 4 month project the best build out experience I've had the pleasure of being involved in! You will NOT go wrong letting the team at J. Francis do your next project!!! In fact, I invite you to come to our offices and see their work anytime - I am proud of our new offices, and J. Francis (and a quarter million bucks) made it happen! Dana DiVecchio - President - Holland Mortgage

J. Francis Company

Review by Margie T. of Upper St. Clair, PA

Apr 08, 2014

This was our first experience in having a major home renovation. We discussed the scope of the work, and since it involved both our kitchen and bathroom we decided to leave town during the work period. We were very impressed with the amount of planning time and the beautiful ideas that were presented by the designer, Melanie Verbaarschott. We were kept fully informed of the progress during our absence. When an unexpected problem was discovered, it was addressed promptly and solved beyond our expectations. It was so exciting to come home to our beautiful new rooms. Thanks to the J. Francis staff and the work crew for such a lovely job.

J. Francis Company

Review by Jan D. of Pittsburgh, PA

Mar 03, 2014

From the conception of our project to the finish, we felt it was handled like a professional construction site with weekly in-home meetings with all the members of the construction team. We're absolutely thrilled with the outcome. The final product exceeded our expectations.

"Professional & Organized" comment from Pittsburgh, PA

"Communication" comment from Pittsburgh, PA

Comment from Pittsburgh, PA

J. Francis Company

Review by Jeff L. of Beaver Falls, PA

Dec 20, 2013

Our Old Main Building chapel's 100 year old, curved, plastered ceiling needed replaced, and the walls and trim needed painting. J. Francis subcontracted as needed to remove hazardous materials and to coordinate the replacement and painting. The job was completed on schedule so classes could resume. The job was completed under budget. Craftmanship was exquisite, and professionalism was top notch. Out of 4 stars possible they are a 4 star company. By: Jeff L.

J. Francis Company

Review by Dana . of Pittsburgh , PA

Dec 11, 2013

I'm only about 2 weeks into the process with J Francis and David specifically, but having had extensive prior build/design experience I can say unequivocally they have been nothing short of a joy to work with. The job is left clean daily, and the workers I've met to date are professional in look and manners. So far frankly, it's too good to be true, so stay tuned for more extensive critique good or bad as the job progresses.

J. Francis Company

Review by Michelle V. of Burgettstown, PA

Dec 10, 2013

I was very happy with the communication of the staff and the craftsmanship of the work. I would recommend J. Francis Company to a friend and I would personally use them again!

J. Francis Company

Review by Frank Y. of Butler, PA

Jul 10, 2013

Melanie was a good communicator and was knowledgable in what needed to be done. JB was very nice explained things as needed and cleaned up after the job was complete.

J. Francis Company

Review by Tammy C. of Wesford, PA

May 23, 2013

The ability of J. Francis Company to manage the construction project from beginning to end eliminates any anxiety over the process and allows more time to be focused on design details. They are easy to work with and make the process fun!

J. Francis Company

Review by Michele M. of Mars, PA

Apr 19, 2013

It's nice to see that I get the same level of service. Guys were professional in every aspect. I appreciate that they tore down at the end of each day so my family had our house back when we got home from work; and that it was clean. Nice to see someone come thru as they promise.

J. Francis Company

Review by Sandy H. of Mars, PA

Dec 21, 2012

J. Francis Company provides the ultimate in quality - professionalism, materials, & final product. The team coordinates all project needs well and communicates effectively. The project plan provides an overall method for client and the J. Francis team.The team was able to successful provide a powder room renovation along with various repairs ranging from the roof to the "kitchen sink".

J. Francis Company

Review by Dan M. of Pittsburgh, PA

Dec 18, 2012

J. Francis Company does superior work. They are extremely professional and we were very satisfied with how orderly and clean they kept the job site and with end result of the work.
More Reviews & Comments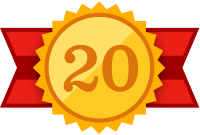 20 Consecutive Great Reviews
Types of Work
Design build remodel (16)
Kitchen remodel (5)
Bathroom Remodel (2)
Commercial construction (1)
Drywall repair (1)
Master Bathroom (1)
Recent Activity
8/18/15 J. Francis Company received feedback from a customer in Sewickley, PA.
8/12/15 J. Francis Company published an example of their work.
8/12/15 J. Francis Company published an example of their work.
8/10/15 J. Francis Company published an example of their work.
4/08/15 J. Francis Company received feedback from a customer in Gibsonia, PA.
More about J. Francis Company
As a GuildQuality Guildmember, J. Francis Company relies on our customer surveying to help them deliver an exceptional customer experience.
We have surveyed customers on behalf of J. Francis Company in Pittsburgh, PA; Sewickley, PA; Wexford, PA; Coraopolis, PA; Gibsonia, PA; Cranberry Township, PA; Mars, PA; Allison Park, PA; Mckees Rocks, PA; Givsonia, PA; and 14 other cities in Pennsylvania.
In this report, J. Francis Company has published a summary of the customer feedback they've received since they joined GuildQuality in February 2011. In that time, 73 out of 121 customers (60%) responded to a GuildQuality satisfaction survey, with the most recent response in August 2015.
J. Francis Company surveys all of their customers shortly after the completion of work, and their feedback appears in the summary on this page.
If you are a J. Francis Company customer, and if J. Francis Company completed work for you after February of 2011 but you haven't yet received a survey, please let us know.