Reviews
183
Of 280 respondents, 183 left a review
Recent reviews
---
Best roofer in SW Florida! Excellent work; job started on time, completed a head of schedule and no unresolved issues. Cleaned the job daily; all the right equipment and tools; competitive price.
Everything went seamlessly with Frank's Roofing & Spraying. It was a great experience.
Great people who operate a business the way it should be...with the customer in mind.
I was satisfied with the job. I would highly recommend them to anyone that needs roofing done. They were very professional.
We were extremely happy with the professionalism, product, and communication.
I am extremely thankful and pleased with the way Frank's Roofing took care of my roof, soffits, gutters. They responded quickly to my emergency and saved my home from serious damage.
Overall, we are very satisfied with the job. The staff worked consistently and fast on a very hot day and was able to finish with an immaculate cleanup. They were cheerful, patient and helpful with questions. We love the shingles!
I have 40+ years of construction experience, which includes the installation of roofing materials. I also have a building inspector license. The workmanship and professionalism that Franks Roofing and his staff gave, makes me glad we picked them for our new roof covering.
I called them many times after they broke a light bulb in my house. They never came to fix it.
I've been dealing with Frank's Roofing for over 25 years and they've always been wonderful.
very responsive and professional
I am completely satisfied. It was excellent!
This the second house with Owens Corning shingles that Frank has done for me. They have been fantastic every time. I love them.
They did a wonderful job of taking the whole roof of and putting new roofing down, as well as installing four skylights. The skylights have never leaked, the roof is great, and the team was pleasant.
The communication was wonderful, the team leaders would come out and check on the project regularly, and the crew knew exactly what they needed to do and they did it. Anyone that I spoke to was very courteous. If I ever had any questions, they were able to answer them without passing me on to someone else.
The whole process was easy and the quality was good. They did what they said they would do, when they said they would do it.
Nathan Pratt was our representative with Frank's Roofing. Nathan was very helpful and professional from getting a competitive estimate through installation, clean-up and inspection. He made sure we knew what to expect and that the job went smoothly. Would highly recommend Nathan and Frank's roofing for your roofing needs in the Sanibel / Ft Myers area.
They did a great job. The sales guy was really good. They cleaned up afterward. Easy to work with.
Reviews of nearby contractors
---
Nearby answers
---
What is the best way to clean granite countertops

Sep 23, 2015
Warm soappy water! Cleaning products takes away your granite sealer.
So Iam having a house built, I took pictures and sent them up to be viewed and fixed by the builder, how long should the builder take to respond to me?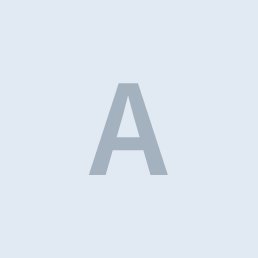 Jun 2, 2015
3 - 5 business days