Coronavirus (COVID-19) response
We're taking the following precautions for our customers:
We are following social distancing rules.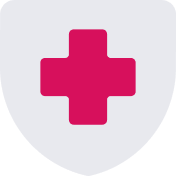 Customer satisfaction
Of 594 customers surveyed, 357 responded
Reviews
311
Of 357 respondents, 311 left a review
Recent reviews
---
I was extremely satisfied with the work. I also like that they install an extra row of snow melt when they put a new roof on. I was also very pleased with the gutters they installed. So far, no problems with the gutters plugging up with leaves.
The quality was great. The service was outstanding.
They were all service-oriented and very helpful!
They are a quality company using quality products. They are easy to talk and work with Whenever we needed to call Doug, he responded immediately. After all the work was done, they did a very thorough clean-up. I would highly recommend them. Thank you.
They did a very nice job. I am very pleased with the outcome.
I sent four or five projects to them. He has already done two of them. I have a couple more in the works, and another one I just sent over.
Evansen Builders did everything right. I came to them with a leaking roof and an unresponsive former roofer. Doug at Evansen Builders was able to help me even before I hired them to put on our new roof. I am so happy with our new roof and the warranty. The roofing team worked really fast and cleaned up everything. I would recommend them in a heartbeat.
Evansen Builders was a great experience from the initial meeting with them for estimate to the completion of our roofs. We met them at the Home and Garden show at State Fair park. We had shared our roof issues with Doug and he had solid answers on what the repairs would most likely need. He came to our house twice for the project cost and was very thorough with explaining everything that we needed with my wife. We have a lot of landscaping work and Doug caught that right away and assured us that they would be very careful about not damaging our stuff. After we gave them our deposit everything was ordered and arrived at our house in a few weeks. We had a new chimney cap installed and the guys that replaced it were top notch. A week later the roofing crew was here and completely removed and replaced the roofing on 3 buildings in a single day. The roofing crew was awesome! They were very conscious about the cleanup process throughout the whole day. We are very pleased with the outcome!!
Doug and his team did a fantastic job. My wife and I purchased our first home 3 years ago and knew we would need a new roof in the future. Doug did a great job teaching/educating my wife and I about the entire process. Very pleased with the outcome.
Doug and Earl were fantastic to work with! Crew was very fast and efficient
Evansen was fantastic. Earl was awesome to deal with, very responsive! The crew did a great job, the clean up was impeccable!! Everything went very smoothly!
Evansen Builders, LLC was a delight to work with! Great service, great communication, down to earth and fast. I highly recommend them!
The builder was knowledgeable. They had great workmanship at a great price!
We are very pleased with the experience working with Evansen Builders and would not hesitate to work with them again.
I would highly recommend Evansen Builders if you need your roof or siding replaced!!
I would recommend Evansen Builders to others that are looking for a roofing company.
Evansen Builders was wonderful to work with.
I researched your company very thoroughly before contacting you. He came out to my house and had a way of reviewing the square footage and had the proposal all worked out. He explained the report, and the process, and answered my questions. He did a very thorough job.
They were extremely professional. The price was fair. What drove us to them was the quality of the product. The workers were good and cleaned up. We will definitely recommend them to others.
They did a great job. They were very professional, it's a great value, and it looks great. I couldn't imagine being any happier.
Doug and his team were wonderful to work with. Extremely knowledgeable. Very quick to respond and resolve any concerns I had and now I have the best looking roof in the neighborhood.
They were good and easy people to work with. They did a very good job.
They did everything they said they would. They were on time, very efficient and did a great hob of clean-up.
I would definitely recommend Evansen Builders, LLC to a friend. Doug was great to work with and answered all of our questions even after installation.
I was very pleased with Evansen Builders.
View all reviews