Coronavirus (COVID-19) response
We're taking the following precautions for our customers:
We are following social distancing rules.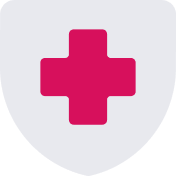 Customer satisfaction
Of 548 customers surveyed, 339 responded
Reviews
293
Of 339 respondents, 293 left a review
Recent reviews
---
Evansen Builders, LLC was a delight to work with! Great service, great communication, down to earth and fast. I highly recommend them!
The builder was knowledgeable. They had great workmanship at a great price!
We are very pleased with the experience working with Evansen Builders and would not hesitate to work with them again.
I would highly recommend Evansen Builders if you need your roof or siding replaced!!
I would recommend Evansen Builders to others that are looking for a roofing company.
Evansen Builders was wonderful to work with.
I researched your company very thoroughly before contacting you. He came out to my house and had a way of reviewing the square footage and had the proposal all worked out. He explained the report, and the process, and answered my questions. He did a very thorough job.
They were extremely professional. The price was fair. What drove us to them was the quality of the product. The workers were good and cleaned up. We will definitely recommend them to others.
They did a great job. They were very professional, it's a great value, and it looks great. I couldn't imagine being any happier.
Doug and his team were wonderful to work with. Extremely knowledgeable. Very quick to respond and resolve any concerns I had and now I have the best looking roof in the neighborhood.
They were good and easy people to work with. They did a very good job.
They did everything they said they would. They were on time, very efficient and did a great hob of clean-up.
I would definitely recommend Evansen Builders, LLC to a friend. Doug was great to work with and answered all of our questions even after installation.
I was very pleased with Evansen Builders.
They are very nice and professional. They gave a very nice quote, stuck to it, and did the work on time!
I highly recommend Evansen Builders!
A first class contractor installing a first class product.
Highly recommended. Earl the foreman is on top of everything. No hidden costs, Doug stands by his quote. Excellent workmanship
They were very professional, and the roof looks amazing!
They were professional, pleasant to deal with, and did a nice job.
Doug was great to work with, honest, fair, and responsive. The crew was efficient and courteous. Full tear down with re-decking all done in one day and did a thorough clean-up.
I was satisfied because he did what he said he would do.
Doug was very nice to work with. His crew was hard working, and they completed the job quickly.
I would recommend Evansen builders to anybody that wants a Quality job, done by a great crew, at a fair price.
Evansen Builders provided excellent workmanship, they were continuous, and professional. I highly recommend Evansen Builders!
View all reviews