Reviews
146
Of 212 respondents, 146 left a review
Recent reviews
---
Completely dissatisfied with Emercon whom ONLY care about getting their money! Their customer service is the worst. Emercon does not care about their customers. The quality of the materials they use and the quality of their work is very poor. Completely disappointed. Our recommendation.... Stay away!
Emercon is very good, and I would highly recommend them. The work looks beautiful, and they took an impossible job and did it well. I was amazed.
Emercon Construction, Inc. were not professional, clean, or competent in doing my project.
The work that was done was good quality and I was impressed.
I was very satisfied with everything they did and they were very professional.
Emercon was responsive to our needs. Friendly, courteous and always there for us. They finished our construction while we were on vacation. This was Glen, our supervisors suggestion. Best thing that happened to us.....less stress and a fabulous job was done!
Subcontractors were courteous, professional and did a good job. Emercon supervisor lied about scheduling, did not return phone calls timely; very disappointed in management performance.
excellent job except the SEVPRO WORKER.
The estimator showed up for the initial consult, then never heard back from him again.
the contractors Jeff Livingston, Jeff Mueller and Don Crivello they were professional and provided great customer service and great work.
I had a few issues with the closet in my bedroom. They did not understand how I wanted the closet and I am still having trouble with the shelves.
They are the worst contractors that I have every seen.
From beginning to end they did a great job. They were neat, clean, and very professional.
Thanks for your help with a hot water slab leak!
Emercon was very thorough in providing a detailed estimate of work to be performed, and very good collaborating with our insurance provider (AAA). Some of the work items were fairly priced and some were far overpriced. We were told it would all washout in the end (not sure it did). They were very good with organizing subcontractors but not very good with managing their subcontractors.On several occasions we needed to point out substandard workmanship. In each case they were good about contacting the subcontractor and getting the work fixed but only after we pointed out the issues. I was frustrated we needed to play inspectors for a job we paid Emercon a lot of money to manage. At the end of the job we were very pleased with the outcome but it was a long and sometimes frustrating process.
All aspects of the job finished timely and in a workman like fashion, the men were pros , I would welcome journeymen like these men if I ever required repair and renewal in the future.
One item is still pending installation. However, I am very satisfied with all the work that has been completed so far.
They did a very good quality job and made it how it was before. It was newly remodeled and they did a good job with the painting and flooring and tying it in and we didn't have to do the whole floor. They were able to make it as good as the quality was before and the texturing and molding and stuff looks good.
Very professional, they also dealt with my insurance company and negotiated an amount that was much more realistic in accomplishing the repair work necessary. Great customer service, friendly and I was given an itemized invoice, so it was very clear about what the job entailed and the final cost.
The gentleman who came to do the work, after the contractors came, went above and beyond to help us. We're very pleased!
Emercon Construction, Inc. gave us great service and the representatives were extremely knowledgeable and nice.
Everyone from Emercon was professional, reliable and friendly!!
All the work was completed, it took a little longer than expected but it was done. There were a few screw-ups along the way but they were corrected with the proper attention. I think they are a terrific company.
Nearby contractors
---
Preferred Roofing Co.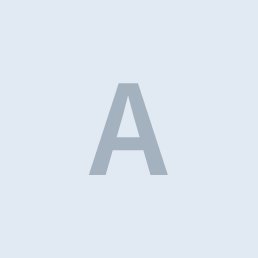 ANR Roofing, Inc.
View all
Reviews of nearby contractors
---
Nearby answers
---
What are the top 3 energy efficiency upgrades I can do to my 2-story home?
1.  Add insulation in walls and roof.  2.  Air seal your home. 3.  Install Low E or better dual pane doors and windows.
I'm thinking about remodeling my kitchen, but have been cautioned to build in a substantial "cushion" for change orders. What is a change order exactly?
When interviewing contractors, check online reviews and call references to make sure the company has a track record for being on budget.  After vetting the contractor, with detailed plans and specific ...
read more