Coronavirus (COVID-19) response
We're taking the following precautions for our customers:
We are practicing social distancing and sanitizing. We are still in business and posting specials on social media.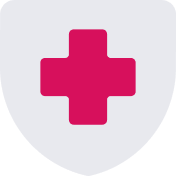 Reviews
207
Of 231 respondents, 207 left a review
Recent reviews
---
See additional comments below at question 19
Excellent customer service. They are local, and normally answer their phone, and if not they call you back shortly. Very pleasant to work with and they keeps you apprised of scheduling.
They did what they said they would do in a timely manner and there were no hidden cost.
Matt Abney was very professional and personable to work with. He answered all my calls and my questions. The crew did the roof job in one day and cleaned up after themselves. I have nothing negative to say about this experience.
The installation was done quickly and efficiently. I like their work, but sometimes getting ahold of someone and getting information takes a while. Communication was lacking and it was hard getting a start date on the project.
Everything that he promised and recommended was done in a timely manner. The guy always came and checked on our roofing, he did a fantastic job. The roof looks beautiful.
They did an excellent professional roofing replacement on our home with a complete follow up inspection of the roofing work. Craftsmanship at its best . We give them a 10 stars ⭐️
Apex Roofing did a great job and were timely.
They do a great job. I would highly recommend them.
Apex Roofing sent Jeffery out for the job and he did excellent work.
Apex Roofing sent Jeff out to our house and he was great. He had a great personality and was knowledgeable. He did all the extra steps to get the job done right.
Jeff is fantastic to work with. Great customer service and friendly. Everyone I have met with Apex has been very helpful and courteous. Highly recommend Apex.
They were great, professional, and easy to work with. They were timely and had a great sense of humor.
They were prompt and did what they said they would do.
They did a great job on what I needed to have done. They were prompt and fixed it quickly.
Quick, fast and friendly. Like having your best friend come over for a visit.
Great company!! Honest people. They are not looking to disappear after their work.
Good quality work, right price, friendly service
Apex Roofing was super! I will call Apex Roofing anytime I need them.
They were very competent people.
Both employees (estimate and work) were very knowledgeable, on time and did a good job.
They did what they said they would do.
Very professional, efficient, on time and quality work.
Need to have them check the roof. Last rain I was in the attic and heard water dripping
Response
Apex Roofing
Hello, please call our office so we can get you on the schedule 512-660-4859!
Reviews of nearby contractors
---
Nearby answers
---
I have a waterless water tank supplied with gas. I want a water softener. Who would I call to purchase and install. Thanks
Sep 13, 2017
We use Culligan for our house and they install.  Hiring a plumber is not necessary.
What's the most common challenge you run into with landscaping projects that most homeowners don't anticipate?

Jun 7, 2017
Drainage is a common issue that clients don't anticipate.