Reviews
994
Of 1159 respondents, 994 left a review
Recent reviews
---
Very well done good quality
They are consistently professional. Nice to talk to as well. Courteous and timely.
The door was put in very secure. The person that worked on it was very professional.
Toms River Door and Windows' work is fantastic. I love these storm doors I had put in. The storm doors are state-of-the-art. I've never seen a storm door that has a screen when you pull the top glass down. It is great!
Experience was fantastic. Sales person was knowledgeable and helped me make decision on door i love. Office called when they said they would and i was able to talk to a person when i called them. Installation team was amazing. Professional and went out of their way to make sure job was completed correctly and to my satisfaction. Truly wonderful experience.
They were very nice, neat and in tune with each other. They were very efficient.
They have excellent customer service.
I highly recommend them, we have used them for the past 25 years and have the highest satisfaction for Toms River Door and Window.
I had a really good experience with them. They did a great job installing my front door.
Great customer service. From the sales person, the person who came out to take measurements and the installers were great. Explained the process of my door installation and answered all my questions and showed up on time. I was kept informed of the status of the door. Waited a couple months which was fine. The door is exceptional quality and worth the money.
Have used TR Door and Window twice to replace old windows and both times have been extremely satisfied with their products and the individuals who have come to our home to do the labor. Will be calling again in the near future for more window replacements.
I was very pleased with the entire experience with Toms River Door and Window from my contacts with the helpful office staff to the sales rep to the installation crew, everything was excellent.
From start to finish we stayed in communication with any updates or delays with our order. They were so helpful in making sure we ordered everything we needed!
We are very satisfied with the job.
Carl & his fellow worker Fernando?sp were really great workers and did a great job. Thank you.
On time, efficient, thorough, above and beyond.
I have already recommended them. I went into the showroom, not familiar with the area. I came in with an idea in my head of what I wanted. The salesperson worked with me for over an hour to help me with the design. It came out great. I would say they really care about what the customer wants and not what they want to sell.
They were very efficient and clean. I have an old house, so it was more challenging, but they were able to do the job.
They were professional, on time, and economical.
The sales people and installers were "top notch". The selection of doors was extensive, and I was able to quickly find what I needed.
Excellent work! They could not have done a better job.
Got the door to properly fit! Had 2 bad experiences prior to this. Also, had a handy-man look at the door sweep and he really didn't wat to fix it. Your team knows their business.
My brother recommended them to me, and they were really nice.
Everyone was great, and we would highly recommend Toms river door and window. completely satisfied.
Nearby contractors
---
Custom Decks & Carpentry LLC
View all
Reviews of nearby contractors
---
Nearby answers
---
someone who can guarantee to fix problem the first time
Mar 20, 2018
Sounds like inadequate venting for the drain lines. Could have been build this way or maybe a clog has developed in the vent pipe. Such as birds or squrrels building a nest in the vent pipe up on the ...
read more
What are the most cost effective things I can do to improve my home's energy efficiency?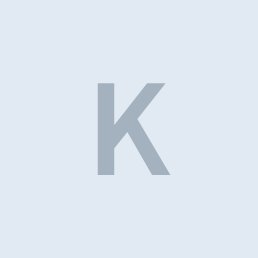 Jan 13, 2015
All of the answers given were great options. There are many, many ways to improve a home's energy efficiency. As we are a siding and window company, my focus will be on those areas. Windows are a huge ...
read more