Coronavirus (COVID-19) response
We're taking the following precautions for our customers:
In response to Covid-19 both store locations are closed and all consults are done by appointment only.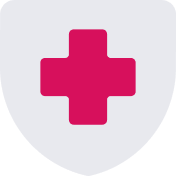 Reviews
15
Of 15 respondents, 15 left a review
Recent reviews
---
Smooth process from start to finish with team-coordinated communication app that was amazing! The team kept us informed every step. Wonderful customer service and superb final product!
Additional comments
Seth and his team were absolutely fantastic installing our pool and coordinating the travertine coping installation. Was a super quick install, thoroughly recommend. Shaun was great with communication through the basecamp app too. I wasn't the easiest customer, kept changing things up on them, but they handled all expertly. Would highly recommend.
Additional comments
Absolutely. The quality of pools they sell (the River Pool) is excellent. I watched the video from River Pools to see how the installation was done. The installers followed that to a tee. Did exactly what the manufacturer recommended. My husband is very picky and he is quite pleased with the pool and the installation. I would definitely recommend Parrot Bay to anyone. They were neat and picked up any debris after each visit, so the yard stayed nice considering what was going on.
Additional comments
One of the most knowledgeable and professional service providers we have experienced.
Additional comments
Reviews of nearby contractors
---
Nearby answers
---
What are the landscape design tips and trends in 2018?
We are moving to robotic mowers for our business location and my home. This will reduce the labor costs associated with lawn maintenance. We are also converting all of our lawn equipment to electrical ...
read more
Can anyone share what to look for in a fence contractor?
I would definitely look at reviews on Angie's List and GuildQuality. With these any contractor should be licensed and fully insured. We are a fence contractor and we focus on customer service and high ...
read more