Reviews
77
Of 96 respondents, 77 left a review
Recent reviews
---
We found the quality of the workmanship and windows to be excellent.
We had Six windows and a Slider put in. I have to say the cold air is gone. Our house (2365 sq ft) now stays nice and and warm and no draft. They were very clean and took all the old windows. I would tell people looking for Windows about TriState Roofing, Inc..
I FOUND EVERYONE TO BE PROFESSIONAL AND REPECTFUL. I WAS VERY IMPRESSED WITH THE WAY THEY CLEANED UP WHEN THEY FINISHED THE JOB.
As far as the job, they did what they said they would do in a good amount of time. It was a difficult roof to do and they did a lot of extra little things.
We are thoroughly pleasedwith the workmanship and roof appeal. Very pleasedwith the service and the cost ofthe materials. Everything looks great and we have received compliments on how well the roof looks. Thank you for making this an enjoyable experience. We have told many people about you.
TriState Roofing offers a great product with great workmanship. The installation crew was very professional.
I also got a good deal on gutters by TriState Roofing when they did the roofing. I had a choice of gutters or insulation and I needed new gutters. The people who did that and who did the roof did an excellent job. I am very satisfied with all of the work that they did. They were excellent.
We were very happy with Tri-State Roofing. The employees, in the office and on the job site, answered all the questions I had, they were very professional from start to finish. We will definitely recommend them!
TriState roofing company was professional, courteous, on time, on budget, and provide a great roof. The roof looks professional and even my neighbors are impressed with.
I had a good experience. The cost was reasonable and they were quality windows that were installed professionally. I had no problems with them and they worked within my budget.
Reviews of nearby contractors
---
Nearby answers
---
What trade is responsible for the installation of gutters on new home construction?
Jul 1, 2019
What they said! Typically gutter installtion is its own trade.
Are galvanized nails supposed to be used when nailing studs in a pressure treated sill plate on a slab? or is 3 inch smooth framing nails code?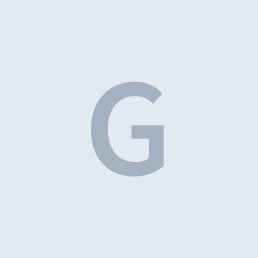 Jun 8, 2014
The correct nail to be used is a Hot dipped galvanized nail. Nail diameter and size are different on all applications . A regular galvanized nail is only electo galvanized meaning as soon as the drive ...
read more