Coronavirus (COVID-19) response
We're taking the following precautions for our customers:
Our representatives use masks and gloves as well as social distancing guidelines to protect our customers and staff.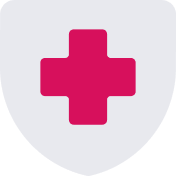 Reviews
39
Of 41 respondents, 39 left a review
Recent reviews
---
I highly recommend them. They were professional, clean, and timely.
We are very happy with the installation of our new roof and the nice shingles. E&K Contracting did a fine job!!
E & K met all appointments on time. They kept in contact with me during the installation of the roof, and they resolved an issue on the spot that I felt would be better if changed. Yes, they listen to the property owner's opinions. There was a small issue after the installation, and they promptly came out and corrected it. I was very pleased.
Jeff and his crew went above and beyond to ensure our roof was installed properly and in a timely manner. We are very pleased with the appearance of the new roof. The crew also did a phenomenal job of cleaning up the trash from the old roof. Highly recommend these guys.
E & K Contracting showed up for the job on time and were very professional. I had communication with the team throughout the day and they went above and beyond taking care of the demands of my roof.
They left the area cleaner than before they arrived. They were great from beginning to end.
Follow up was poor.I have unresolved issues.
Anyone who deals with these guys will be satisfied. Their work was impeccable. I highly recommend them.
Fair, professional. Job was completed quickly and cleanly they are concerned they had a satisfied customer. I would use again and recommend.
This is a great company. Both of my neighbors came over to let me know that they watched the contractors work, and were VERY IMPRESSED with the installers.
Everything was great! The project manager even gave us his direct number to make communication easier!
They were very professional, they showed up on time, and they did exactly what they said they were going to do. I would definitely recommend E & K Contracting Inc to anybody.
Pete came out to give us an estimate, he was very professional and explained all of the materials they would be using and also had samples of everything. When it came time for the installation the crew was very polite and professional and put down tarps to catch all the nails and debris. Job was completed on time and everything cleaned up. Hats off to Jeff and his crew for doing an Excellent Job.
Additional comments
I would recommend them to anyone. They are very professional and do the job they say they will do.
Additional comments
Reviews of nearby contractors
---
Nearby answers
---
Inspection of the attic space after the new roof I noticed nailing for ridge vent split wood, is this still secure enough and should there be a bug barrier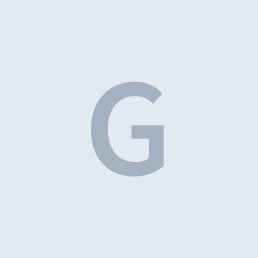 Sep 17, 2018
That would really be a question for the roofer on the split wood.  As for a bug barrier; that would be a question for a pest control company but that has never been a significant issue in our experien ...
read more
Spray foam attic ceiling to make it a conditioned space
Feb 8, 2016
We've done this application numerous times in southeastern PA with one subtle change, we use closed cell foam insulation directly against the underside of the roof sheathing. Open cell will continue t ...
read more