Wellington Home Improvements
3938 Meadowbrook Rd.
⋅
St. Louis Park
,
MN
55426
⋅
(952) 933-6300
Wellington Home Improvements is dedicated to providing a full-range of quality products and services with outstanding customer service. Our experts will help you with your next Window, Roofing, Siding or Gutter replacement project. All of the products Wellington offers are focused on energy efficiency and quality - choose from our exclusive line of Energy Star rated vinyl replacement Wellington Windows and Wellington Patio Doors, Provia entry and storm doors, GAF roofing systems, seamless gutters, soffit, fascia and a variety of siding products. Let the experts at Wellington Home Improvements take care of all of your home improvement needs!
---
Customer Feedback Summary
Of 2,141 customers surveyed, 1,356 responded (63%)
Crew Respectful Of Property
Preperation Instructions Adequate
---
Reviews & Comments
---
Wellington Home Improvements

Review by

Steve A.

of Champlin, MN

Sep 13, 2015

May 8th, 2015, Wellington came to install 4 windows. 3 were done and my large bedroom window was boarded up because the window didn't fit. One screen had a hole and the installer said the next guy would fix it. I waited to hear from someone on Monday as promised and no one called me. On Wednesday I called to ask when the last one was planned for installation as my bedroom was boarded up. There was no planned installation of the missing window and they hadn't even told production the window was needed. I had to insist on getting it done within a week and they acted like they were doing me a favor. When the missing window was put in, there was no screen on their truck again so they took the screen frame and said it could be dropped off with the screen repaired. Then I opened the large main floor picture window and saw that a 4x1 inch chunk of the "wood" covering the plastic was coming off. I looked at the window from outside and saw that the first installer left caulk in foam insulation around the white outside of the main floor window. I called and asked to have someone fix that when they dropped off my screen.When I called and emailed with the problems, Tammy would not put me through to any manager or solve my problem and Troy did not help when I asked. I sent an email with pictures and questions and after enough of my phone calls someone scheduled repairs. The repairman was given the wrong information and time so it took until July 31st to get a screen and have answers and a nice repair to the messy outside work.I should not have had to beg to get my paid job completed. I would have been happy from the start if Troy had read my email and called with an apology followed up by a repair date that would take care of all issues. I have never had an experience like this in my lifetime.

"Remodeling Concerns" comment from New Berlin, WI

"Area Of Satisfaction" comment from New Berlin, WI

"Repeat Business" comment from New Berlin, WI

Wellington Home Improvements

Review by Scott T. of New Berlin, WI

Jul 06, 2015

The workmen at Wellington Home Improvements were very professional and did a wonderful job.

Wellington Home Improvements

Review by Georgiane R. of Norridge, IL

Jul 02, 2015

The workmanship and quality of the merchandise was great.

"Area Of Satisfaction" comment from Oakpark Heights, MN

"Repeat Business" comment from Oakpark Heights, MN

Comment from Bloomington, MN

"Remodeling Concerns" comment from Spring Lake Park, MN

"Area Of Satisfaction" comment from Spring Lake Park, MN

"Repeat Business" comment from Spring Lake Park, MN

Wellington Home Improvements

Review by James S. of Port Washington, WI

Jun 23, 2015

Wellington Home Improvements was very courteous and on time. If there was ever a problem they took care of it immediately. I would recommend them to anyone.

Wellington Home Improvements

Review by Larry M. of Bloomington, MN

Jun 22, 2015

After I waited a month without hearing from wellington with an installation date I called my salesman. He seemed somewhat "put out' that I called him and suggested that I call Wellington scheduling. I asked him to do it. he said he would. I finally called scheduling and they were very cordial and set up a date for my installation. The installers were somewhat uncertain as to what the job included. As a result they had to go back to the shop to get addl material. Overall I'm OK with the gutters but not pleased with the ends on the downspouts or missing an end cap on one of the shout gutters. This review sounds rather harsh I'll admit BUYT I was expecting the same kind of service and attention I had received when I had a Wellington sliding glass door installed. That entire process , including measuring, matching trim and installation went perfectly. That's why I went back to Wellington for the gutters. My first experience with wellington set a high bar to measure up to. That's probably the main reason I was dissappointed with the second.

Wellington Home Improvements

Review by Mike N. of Shoreview, MN

Jun 16, 2015

Quality windows that you can customize.

Wellington Home Improvements

Review by Dennis M. of Ramsey, MN

Jun 16, 2015

Their workmanship is poor at best and they will not call me back to fix all my issue with their installation. I'm going to go to better business bureau for help. I'm so disappointed with the whole installation. The caulking is disgusting and the door is bowed by a 1/2 " and is not plumb and that is just to name a few of the problems.

Wellington Home Improvements

Review by Rich L. of Des Plaines, IL

Jun 09, 2015

The installation crew is excellent.

Wellington Home Improvements

Review by Kevin H. of Brooklyn Park, MN

Jun 02, 2015

They addressed my concerns and took care of things.

Wellington Home Improvements

Review by Bruce L. of Blaine, MN

May 28, 2015

Worst customer service ever! Poor craftsmanship when installing windows, did a bad cut on one window and just slapped a bunch of caulk over it (more or less tried to hide it), re-installed blinds incorrectly, constantly left doors open -- even while they took their lunch break.

Wellington Home Improvements

Review by Linda M. of Waukesha, WI

May 27, 2015

Our "slider" windows are constructed in such a way that the screens simply slide open when the window is unlocked, allowing easy access to our home. We are totally dissatisfied with the security level of the windows and disappointed that this "feature" was not pointed out to us before ordering the sliders.
More Reviews & Comments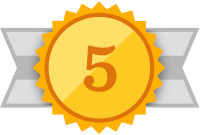 5 Consecutive Great Reviews
Types of Work
Windows & doors (2,132)
Siding (1,382)
Gutters (1,374)
Roof (1,371)
Entry doors (10)
Townhouse (1)
Recent Activity
9/13/15 Wellington Home Improvements received feedback from a customer in Champlin, MN.
More about Wellington Home Improvements
As a GuildQuality Guildmember, Wellington Home Improvements relies on our customer surveying to help them deliver an exceptional customer experience.
We have surveyed customers on behalf of Wellington Home Improvements in Minneapolis, MN; Milwaukee, WI; Bloomington, MN; Eden Prairie, MN; Waukesha, WI; Saint Paul, MN; Plymouth, MN; Eagan, MN; Burnsville, MN; Edina, MN; and 309 other cities in Minnesota, Wisconsin, Illinois and Ohio.
In this report, Wellington Home Improvements has published a summary of the customer feedback they've received since they joined GuildQuality in March 2012. In that time, 1,356 out of 2,141 customers (63%) responded to a GuildQuality satisfaction survey, with the most recent response in September 2015.
Wellington Home Improvements surveys all of their customers shortly after the completion of work, and their feedback appears in the summary on this page.
If you are a Wellington Home Improvements customer, and if Wellington Home Improvements completed work for you after March of 2012 but you haven't yet received a survey, please let us know.