Oakwood Homes
4908 Tower Road
⋅
Denver
,
CO
80249
⋅
(303) 486-8500
Welcome to Oakwood Homes Why are we the Smart Choice? (more)
---
Customer Feedback Summary
Of 1,955 customers surveyed, 1,203 responded (62%)
---
Reviews & Comments
---
review

James R.

Denver, CO

Jul 19, 2014

Oakwood Homes

The home's value for the size is tremendous. It's location is impeccable and tremendous. The workmanship they've put into the home is very poor. Their customer service is the worst I've ever seen. As far as their resolution for problems, they have a management style of not doing anything or answering any phones calls. That is a taught curriculum in most colleges, we were taught the same strategies. They believe that if they ignore it long enough that people will go away. I will definitely get a resolution or get some kind of compensation back for the problems. Their closer is the most unprofessional person I have ever come across. She should not be in the position she is in. The salesman was very courteous when we purchased the home, they explained everything in detail, but once the house was signed for, all of the easy contact was gone. When they were trying to make some of the repairs to the home, we gave them a key to access the home, they lost the key and didn't want to have the home re-keyed. I requested that if they don't re-key the house, that I was going to have to do it.

review

A.M.F.

Castle Rock, CO

Jul 18, 2014

Oakwood Homes

We had five floods in 9.5 months due to plumbing defects, we believe the sheetrock was put up before the plumbing was complete. Brand new house closed last July. The last two floods were sewer water and we cannot currently live in our house due to flood damage since we have four children and pets. Always get your own inspection. We are living a house nightmare. Thank you Oakwood Homes.

review

Kelvin N.

Denver, CO

Jul 17, 2014

Oakwood Homes

My experience with Oakwood Homes was a good one. The product at the model and design center are enticing and the staff is fun to work with. I had some concerns with some of the lenders rushing things. Once we signed, there was a pause where we were forgotten about and it had not even been 2 month yet. There needs to be more detail done on the walk through with the clients. Things seemed to be rushed, but the builders slowed things down, which I appreciated. I would recommend them in the future.

review

T.J.J.

Henderson, CO

Jul 16, 2014

Oakwood Homes

I would tell anyone buying an Oakwood home to make sure you have everything fixed at the moment and don't let people tell you they will get it done before closing or even after closing because a year later I am still waiting after five weeks of vacation waiting for laborers to come and fix my problems. I was told by Dave Bacon that I was the most difficult person he has ever dealt with and that I should not by this house. I would not have many upgraded done in bathroom and railings and floors and have a professional construction company to upgrade after you close and you will not waste any extra time because I wasted five weeks of vacation and still have yet to get everything fixed and finished. I hope you take this seriously because this experience is not a exception but the norm.

review

Richard A.

Colorado Springs, CO

Jul 16, 2014

Oakwood Homes

Overall it was good experience with Oakwood Homes and we would definitely build with Oakwood Homes again. Also, we just love our Oakwood Homes home.

review

L.F.C.

Denver, CO

Jul 16, 2014

Oakwood Homes

Very disappointed and unhappy with our landscaping. There is no way it can cost $2800. Have not received a remediation on this and it's been 2 months since we closed.

review

Isaac H.

Denver, CO

Jul 11, 2014

Oakwood Homes

I think that Oakwood Homes could have paid more attention to the details. They were very great in helping picking out the items to go in the house.

review

M.R.A.

Colorado Springs, CO

Jul 08, 2014

Oakwood Homes

They are very professional. They represent good quality, and are a local business. I love live living in an Oakwood home, and would definitely recommend them.

review

Phillip A.

Denver, CO

Jul 08, 2014

Oakwood Homes

We are living in an Oakwood Home long before we imagined it possible. Oakwood is there for you from beginning to end making sure that all the I's are dotted and the T's are crossed. Please don't give up on your dream of a home because Oakwood will go that extra mile to make sure that it happens. Oakwood has been there for us since day one. Phillip A.

review

Colby Y.

Johnstown, CO

Jul 07, 2014

Oakwood Homes

I strongly believe that for the money, an Oakwood home is a great option. We love our home, and the community, we just believe you need to follow through with the transition into new home ownership a bit better. Most issues are found after people move in and that's when your customer service seems to really fall apart. Great home, but the company needs improvement.

review

Roger N.

Denver, CO

Jul 06, 2014

Oakwood Homes

The homes are great from the ground floor, but can get very pricey when adding upgrades. Some upgrades are very difficult to picture and did not meet expectation. Then there is a penalty for any changes so it makes it difficult. The models are loaded with upgrades which is a bit deceiving. But the fact that you can choose makes these homes very personal and makes you feel like you are involved. Some layouts have a lot of wasted space. I love my Oakwood Home, but take your time and demand to see as many options as you can.

review

Daniel C.

Commerce City, CO

Jul 04, 2014

Oakwood Homes

We closed on our home in May after being told items from verification would be completed while we were at the closing table. We never should have followed through with that. The process from beginning to end was frustrating due to poor service, broken expectations, and disregard for sense of urgency. It has been about 45 days since we closed and many items, including our property line, has not been fixed/corrected. The house will be great when it is complete, but like many others...Oakwood takes their time to complete items that shouldn't take nearly as long as they should have which creates frustration and stress.

review

Eric W.

Denver, CO

Jul 03, 2014

Oakwood Homes

Overall, Oakwood Homes provides good quality product. I would suggest the home buyers pay closer attention to the details. However, I am satisfied with my new home.

review

B.H.E.

Denver, CO

Jul 01, 2014

Oakwood Homes

I personally feel the Homebuyers Club was a joke, the materials used to put the house together was of poor quality, the way the backyard was prepped for us was done with no thought. Not only did a hail storm tear the house up but the siding is bowing where there is no hail damage. All in all I though Oakwood was a good builder I don't think that is the case anymore. I have brought somethings to the attention of staff and they have not taken anything I have said seriously. Im sorely disappointed.

review

Ryan I.

Castle Rock, CO

Jun 21, 2014

Oakwood Homes

We built with Oakwood and it is in line with other builders. Everything in our home works as expected a year after. A lot of the sub contractors cut corners so be on site often. I found several small things including they didn't put drainage caps on the window well drains. Honestly though our house is awesome, the neighborhood is great, everybody at Oakwood is good as well.Keep on them, and you will get what you want. I chose Oakwood over Richmond because Oakwood homes are built better, better insulation, better frame quality. Although vinyl siding is ugly, I'll never have to paint it. Side note, look at the different colors of siding, some are a few mils thicker (better for hail). The standard lightbulbs are really bad....

review

Adam B.

Denver, CO

Jun 16, 2014

Oakwood Homes

We really like our Oakwood home but there have been several issues with the quality of workmanship and items that have not been taken care of since before closing that still have not been addressed. The project manager promises that they will get contractors out to fix the issues and the contractors never show. We have discontinued refrigerators from whirlpool that are broke and damage that have not been replaced. The concrete flat work is a poor quality. We just wish these items would get taken care of in a more timely manner. We have been in our new home for almost two months and we are still waiting for items to be fixed.

review

Charles H.

Fountain, CO

Jun 15, 2014

Oakwood Homes

overall I was very happy with the process and the people that work for Oakwood homes I would recommend Oakwood home to my family and friends

review

Doug C.

Colorado Springs, CO

Jun 14, 2014

Oakwood Homes

Oakwood Homes was fantastic to work with. They did their best to answer all my questions and provide me with all the information that I needed, and I ended up with a home that I love.

review

Terri A.

Denver, CO

Jun 11, 2014

Oakwood Homes

Oakwood homes has been a great investment, they will work with you from beginning to the end. They will walk you through the whole process. They will make sure you are buying a very comfortable home, that you will love and be happy with. For those who are looking for a good quality home check into Oakwood Homes. Terri Allen

review

Patricia S.

Fountain, CO

Jun 09, 2014

Oakwood Homes

I love my new home from Oakwood.....however we have had some flooring and other issues, but I am impressed with the way they are being handled and taken care of!
More Reviews & Comments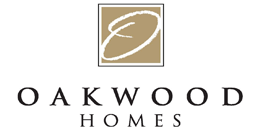 Recent Activity
7/21/14 Oakwood Homes received feedback from a customer in Denver, CO.
7/19/14 Oakwood Homes received feedback from a customer in Denver, CO.
7/19/14 Oakwood Homes received feedback from a customer in Omaha, NE.
7/18/14 Oakwood Homes received feedback from a customer in Castle Rock, CO.
7/18/14 Oakwood Homes received feedback from a customer in Fountain, CO.
More about Oakwood Homes
As a GuildQuality Guildmember, Oakwood Homes relies on our customer surveying to help them deliver an exceptional customer experience.
We have surveyed customers on behalf of Oakwood Homes in Denver, CO; Johnstown, CO; Castle Rock, CO; Colorado Springs, CO; Henderson, CO; Fountain, CO; Commerce City, CO; Peyton, CO; Omaha, NE; and Bennington, NE..
In this report, Oakwood Homes has published a summary of the customer feedback they've received since they joined GuildQuality in April 2011. In that time, 1,203 out of 1,955 customers (62%) responded to a GuildQuality satisfaction survey, with the most recent response in July 2014.
Oakwood Homes surveys all of their customers shortly after the completion of work, and their feedback appears in the summary on this page.
If you are a Oakwood Homes customer, and if Oakwood Homes completed work for you after April of 2011 but you haven't yet received a survey, please let us know.