Oakwood Homes
4908 Tower Road
⋅
Denver
,
CO
80249
⋅
(303) 486-8500
Welcome to Oakwood Homes Why are we the Smart Choice? (more)
---
Customer Feedback Summary
Of 2,239 customers surveyed, 1,379 responded (62%)
---
Reviews & Comments
---
review

Jessie O.

Henderson, CO

Oct 20, 2014

Oakwood Homes

Overall experience was good. I don't think I want to build a home again. It was a stressful experience. My wife and I were really excited about our new home but it got crazy after a while.

review

Marcus S.

Henderson, CO

Oct 20, 2014

Oakwood Homes

Just wish Oakwood would have better quality control. Employee turnover rate is extremely high and entire communities are unsatisfied. Oakwood has the potential to build a good product they just need follow through. We are very blessed to have our home, not sure we'd buy Oakwood again.

review

Michael P.

Colorado Springs, CO

Oct 16, 2014

Oakwood Homes

Oakwood has a knack of showcasing and delivering affordable luxury. However, the actual delivery of that advertised promise is a different story. As much as my family and I liked the "Oakwood idea" the experience is a different story. With all the "supposed" quality assurance checks in place during a build ,one would imagine that a BRAND NEW HOME should be worry free. With the exception that the home is hand crafted and as expected there will be minor hiccups here and there. But when shortcuts are taken in building a home at some point in time they will surface. Having to deal with the same problem of plumbing and craftsmanship multiple times and not being able to utilize a master shower 9 months combined out of 12 months of ownership leaves the "Oakwood idea" and craftsmanship to question. I will however note that customer service has been responsive. However Oakwood's ability to repair/rebuild in that long of a time frame for one simple area of a house is complete suspect. Withing 9 months Oakwood would have been able to build two homes according to Oakwood's build timeline of minimum 4 months (unless they have changed). Overall the homes are appealing and Oakwood does attempt to make it affordable and provides the ability to have a very simple basic home or a luxury home. In the end I would have a hard time recommending an Oakwood home after our experience. Keep in mind that Oakwood is very competitive in pricing since they are a local builder and provide other services to other builders. Oakwood does not charge for certain things but other builders may/will since they utilize Oakwood for certain services. We do realize experiences may vary so happy hunting and we hope that yours may be better than the one we had if you decide to go with Oakwood.

review

Paulo D.

Colorado Springs, CO

Oct 15, 2014

Oakwood Homes

I would have to say we have a great community. The sales staff at Oakwood Homes is friendly, but be careful with the small details of the home that tend to get looked over that can lead to big issues later on. There is good and bad with Oakwood Homes but overall I would never buy another home from them.

review

Deb F.

Castle Rock, CO

Oct 10, 2014

Oakwood Homes

Oakwood homes is a quality builder using quality materials in the process. It is built very energy efficiently. We had awesome choices in the design center, a lot of which were considered standard at no additional charge. The extra options were priced very reasonably and allowed us to upgrade a lot of things and still come in under budget. Our house is beautiful and well built. We are very happy that we chose Oakeood.

review

Randy B.

Denver, CO

Oct 10, 2014

Oakwood Homes

The people that we dealt with, even at closing, were very personable and made the experience something that we won't forget. This process was unbelievably easy because of the people that we were able to work with. It was a pleasant experience, and everything has been great.

review

Thomas C.

Denver, CO

Oct 08, 2014

Oakwood Homes

Oakwood Homes rocks! Unless you're familiar already with the new-home buying experience, lean on Oakwood for answers to all your questions. Really. They know all the details and want you to be a smart and happy home buyer. They have a good business model. You WILL be overwhelmed at times, but work with them and they'll work with you -- teamwork, in other words.

review

Charle T.

Denver, CO

Oct 07, 2014

Oakwood Homes

Oakwood Homes has a caring staff that truly strives to provide a beautiful, finished home to their customers. Another perk is that our home is more energy efficient. I was greatly surprised to learn of this when we received our most recent power bill.

review

R..A.

Denver, CO

Oct 07, 2014

Oakwood Homes

Oakwood Homes is a wonderful builder. We both love their homes and the majority of the peiple you work with are absolutely wonderful. I would definitely recommend them to the public.

review

Emily J.

Johnstown, CO

Oct 06, 2014

Oakwood Homes

Oakwood builds nice houses in attractive neighborhoods. We love our house. But Oakwood's warranty customer service is beyond terrible. They only care about their customers up until closing day. Once you move in, Oakwood moves on. We went 2 months straight without a response from 'customer care' about some of our warranty issues. We even escalated the issue up to a VP and still had no response. So unless you're handy around the house, or have several hours a week to hound customer service, you may want to choose a different builder. And don't believe them when they tell you they will build 'future amenities'. Not going to happen. Best of luck!

review

James N.

Johnstown, CO

Oct 04, 2014

Oakwood Homes

We love our home and the neighborhood, but we wish Oakwood had been more prompt with warranty issues and kept community improvements on the plans.

review

Ronald G.

Johnstown, CO

Oct 04, 2014

Oakwood Homes

The new home buying experience with Oakwood Homes has been terrible. They are very deceiving with what they tell you will take place. They don't follow through on commitments and they sell broken homes. When you contact customer service they send out incompetent workers who make the issue worse. I do not recommend buying form Oakwood Homes.

review

Mark A.

Denver, CO

Oct 02, 2014

Oakwood Homes

THE HOME IS AMAZING. HOWEVER, GETTING KNOWN ISSUES RESOLVED HAS PROVEN TO BE VERY DIFFICULT. BEFORE WE CLOSED, OAKWOOD WORKED HARD TO RESOLVE ISSUES, BUT AFTER CLOSING, WHEN THEY ALREADY HAD THEIR MONEY, GETTING ANYTHING DONE HAS TAKEN FOREVER. BEEN IN OUR HOME OVER A YEAR NOW, AND STILL HAVE NOT HAD OUR CABINET ISSUES RESOLVED. FYI, THE CABINET ISSUE WAS KNOWN PRIOR TO INSTALL AND CLOSING AND IS STILL PENDING.

review

Jeffery L.

Johnstown, CO

Oct 02, 2014

Oakwood Homes

It was great working with Chris Kennedy and we thought this would end up being a "luxury" home as advertised, but did not end up this way. We had an appointment to choose our granite, but found out once we got down to the showroom, that it had already been chosen. Everything in this house was done by incompetent workers.

review

M.B.T.

Denver, CO

Oct 02, 2014

Oakwood Homes

Oakwood communicates well with you during the process of building your homes. I bought my home in Oct 2013 they didnt fix my cabinets til Aug 2014 so between that time I had mix match cabinets which was embarrassing. Other warranty problems I have to take off of work 3 time because they would schedule vendors and they did not show up. Oakwood did not show any type of empathy.

review

Damon H.

Castle Rock, CO

Sep 30, 2014

Oakwood Homes

From the beginning we got run around, changes made to our selections without our knowledge, lack of response to fixes needed, constant excuses, no one showing up when scheduled, and MORE!!! I still have items that need to be addressed and fixed!! I purchased and incomplete house and it has not been completed!

review

Juan A.

Colorado Springs, CO

Sep 30, 2014

Oakwood Homes

I am totally satisfied with my new Oakwood Home. I would recommend Oakwood Homes to any person that is looking to buy a new home.

review

Richard S.

Johnstown, CO

Sep 28, 2014

Oakwood Homes

We had a wonderful experience working with our salesman, Levi Rose as he assisted us in building our dream home. The design center had so many options to choose from as we customized the design of our home to fit our budget. We had the opportunity to stand back and watch our home being built from ground up and that was very exciting. It was our first time and we loved every minute of the home building experience.

review

Phuc T.

Commerce City, CO

Sep 21, 2014

Oakwood Homes

I have satisfied with my house. The builder assistants are nice,friendly and respond well to my fix up need. This is the best house I have ever lived in. Thanks to Jeff Lopez, AndrewPurcell, and everybody at Design Center,...

review

Arturo F.

Denver, CO

Sep 19, 2014

Oakwood Homes

Oakwood Homes has great people and a great product. It was easy for them to show you what's going on and what you're getting into. They had a good display. I know the survey only goes to four, but I would have given them a five. The overall experience was great. I will recommend them to my family and friends.
More Reviews & Comments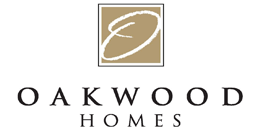 Recent Activity
10/20/14 Oakwood Homes received feedback from a customer in Henderson, CO.
10/20/14 Oakwood Homes received feedback from a customer in Henderson, CO.
10/18/14 Oakwood Homes received feedback from 3 customers.
10/18/14 Oakwood Homes received feedback from a customer in Castle Rock, CO.
10/16/14 Oakwood Homes received feedback from 3 customers.
More about Oakwood Homes
As a GuildQuality Guildmember, Oakwood Homes relies on our customer surveying to help them deliver an exceptional customer experience.
We have surveyed customers on behalf of Oakwood Homes in Denver, CO; Johnstown, CO; Castle Rock, CO; Colorado Springs, CO; Fountain, CO; Henderson, CO; Commerce City, CO; Peyton, CO; Omaha, NE; Bennington, NE; and 2 other cities in Nebraska..
In this report, Oakwood Homes has published a summary of the customer feedback they've received since they joined GuildQuality in April 2011. In that time, 1,379 out of 2,239 customers (62%) responded to a GuildQuality satisfaction survey, with the most recent response in October 2014.
Oakwood Homes surveys all of their customers shortly after the completion of work, and their feedback appears in the summary on this page.
If you are a Oakwood Homes customer, and if Oakwood Homes completed work for you after April of 2011 but you haven't yet received a survey, please let us know.