Oakwood Homes
4908 Tower Road
⋅
Denver
,
CO
80249
⋅
(303) 486-8500
Welcome to Oakwood Homes Why are we the Smart Choice? (more)
---
Customer Feedback Summary
Of 2,175 customers surveyed, 1,338 responded (62%)
---
Reviews & Comments
---
review

Damon H.

Castle Rock, CO

Sep 30, 2014

Oakwood Homes

From the beginning we got run around, changes made to our selections without our knowledge, lack of response to fixes needed, constant excuses, no one showing up when scheduled, and MORE!!! I still have items that need to be addressed and fixed!! I purchased and incomplete house and it has not been completed!

review

Juan A.

Colorado Springs, CO

Sep 30, 2014

Oakwood Homes

I am totally satisfied with my new Oakwood Home. I would recommend Oakwood Homes to any person that is looking to buy a new home.

review

Richard S.

Johnstown, CO

Sep 28, 2014

Oakwood Homes

We had a wonderful experience working with our salesman, Levi Rose as he assisted us in building our dream home. The design center had so many options to choose from as we customized the design of our home to fit our budget. We had the opportunity to stand back and watch our home being built from ground up and that was very exciting. It was our first time and we loved every minute of the home building experience.

review

Phuc T.

Commerce City, CO

Sep 21, 2014

Oakwood Homes

I have satisfied with my house. The builder assistants are nice,friendly and respond well to my fix up need. This is the best house I have ever lived in. Thanks to Jeff Lopez, AndrewPurcell, and everybody at Design Center,...

review

Arturo F.

Denver, CO

Sep 19, 2014

Oakwood Homes

Oakwood Homes has great people and a great product. It was easy for them to show you what's going on and what you're getting into. They had a good display. I know the survey only goes to four, but I would have given them a five. The overall experience was great. I will recommend them to my family and friends.

review

Christy S.

Colorado Springs, CO

Sep 19, 2014

Oakwood Homes

Oakwood Homes was a great pleasure to work with and we are thrilled with our new home. We would highly recommend Oakwood Homes to anyone who asked.

review

Milan R.

Denver, CO

Sep 16, 2014

Oakwood Homes

Overall, I feel Oakwood delivers a product comparable with the price you pay for the home. Our recommendation is to not close on your home until all repairs and concerns have been resolved. After closing, it can take a year or more for Oakwood to resolve problems. This certainly leaves a bad taste in your mouth instead of the pride you usually feel in owning a new home.

review

John K.

Denver, CO

Sep 15, 2014

Oakwood Homes

I think the Oakwood experience concept is great. Diversity, a growing neighborhood, close to the airport, and a lot of other features and benefits. Your experience gets diminished. They really need a lot more attention to the construction phase of building their homes. Every neighbor has horror stories about their experience with the construction of their home. I would probably rate my overall experience with Oakwood Homes a 2.5-2.8.

review

Matthew M.

Johnstown, CO

Sep 15, 2014

Oakwood Homes

The whole expieriance was verry disappointing . If you have twice as much time as they say to have a new home built I guess it would be fine . I think that oak wood builds a good house as far as pop up houses go and are better quality than some other large builders but there finish quality is terrible . And can not stick to a schedule at all all of my neighbors have had the same problems and all of the same excuses were used on them too "we are just really busy right now " and "I will make sure that that gets taken care or right away" .

review

Jeffrey M.

Castle Rock, CO

Sep 13, 2014

Oakwood Homes

I would not subject for a buying experience with Oakwood Homes for a second time. There was a major lack of communication, followup and quality.

review

Brittany S.

Castle Rock, CO

Sep 12, 2014

Oakwood Homes

I think we got a really good value for our Oakwood Home. It is the perfect house for our family and we really love it.

review

Don M.

Colorado Springs, CO

Sep 09, 2014

Oakwood Homes

We've been enjoying our Oakwood Home since the middle of July of this year. We love our home. The style, floor plan and quality finishes are perfect for our family. The construction and design teams were skilled and professional in keeping us in the loop throughout the building process and after we moved in. The energy efficiency of the home shows in our utility bills! We highly recommend an Oakwood home to any potential home buyer! Don & Susanne M.

review

Eric S.

Colorado Springs, CO

Sep 08, 2014

Oakwood Homes

The building of a home is wonderful and Oakwood definitely delivers a great house. Though I wish the builders were as professional and helpful in fulfilling the needs as the main office and design had been. All in all, its a great home and would recommend anyone an Oakwood home. Just make sure you don't give the builders any slack....they are there to deliver a product %100.

review

Anicet A.

Denver, CO

Aug 29, 2014

Oakwood Homes

I had a very enriching experience with Oakwood Homes especially professional in a very satisfactory time. We completed the project in six months. My family now lives in a beautiful home and safe. Long life to Oakwood Homes and its staff.

review

Eric V.

Castle Rock, CO

Aug 21, 2014

Oakwood Homes

as soon as you sign the papers your just another number, customer service is non-existing.this is part of an e-mail i sent regarding a 'few' issues:i almost opted 'not to close' because of issues that were surfacing but was reassure 'everything' will be taking care of in a timely manner, i understand at this point some things are out of your hands and you want to make sure we are happy. but can we move forward with the landscape and other small things that we have requested, while we are now in queue. i really hope that we are at the top of that line.

review

Craig E.

Castle Rock, CO

Aug 19, 2014

Oakwood Homes

*** DO NOT BUY A HOME FROM OAKWOOD *** We bought our home in April, it is now July and there are still problems Oakwood refuses to fix: - The roof tiles don't match. The worst of all defects. (Look at the pictures). - Master bath fixture has a leak. - Many of the faucets and shower heads didn't work. - When you flush the upstairs toilet, it makes a whining/whistling sound. - There is a gap in the hardwood floor downstairs. - Transition strip in guest bath downstairs is loose and dangerous - We have tripped over it. - The whole house needs touch-up paint. - The Intermountain Rural Electric utility box is jammed into the ground crooked at an angle. - There is no water faucet in the front of the house. - There was only one garage door opener - on a three car garage. - The walls were visibly scarred - very poor plastering on the inside. - There were stickers still stuck to the windows. - The circuit breaker would blow every time we turned on the kitchen lights and ran an appliance. - There were loose nails in the ground - my child found them. - The grading of the landscaping was botched - there is standing water in the corner of our backyard and a huge river flowing through our backyard, down the side of the house out to the drain on the street. - Shutters are missing on the back window outside. - The stairs creek when you walk up them - both the basement and the upstairs. - The side retaining wall is crooked. - The weather striping came off the garage door. - We are at the bottom of the hill, so our sump pump is always filling up and discharging water from the basement. - There are random pipes and cables coming out of the side of our house. - I am sure I forgot a few.... We have been asking Oakwood to fix the problems for months now, and we just get the runaround. They aren't taking responsibility for their poor workmanship. Do not buy a home from these people. If you drive into my neighboorhood and knock on ANY door and ask them their experience with Oakwood, they will tell you the same horror stories. It's not just our house, but all of them made by Oakwood.

review

Alvin O.

Denver, CO

Aug 19, 2014

Oakwood Homes

We did not expect a perfectly built home, however we expected Oakwood Homes to correct the problems associated with construction in a timely manner after moving into our home. Instead, it has been a very time consuming and difficult process to correct any of the problems. We never felt like anything would have been fixed if we hadn't sent many emails and made numerous calls. After a year there are still issues which have not been resolved. It has left us feeling angry and sad about our experience with Oakwood Homes.

review

William B.

Johnstown, CO

Aug 18, 2014

Oakwood Homes

Some of Oakwood's subcontractors are taking absolutely no pride in their work. The number of construction re-do's on our property was simply stunning. In my opinion, Oakwood does not adequately supervise their subcontractors or their work. Had I not been as active in looking after the construction of our home, the problems would have multiplied. I never imagined when signing Oakwood's contract that it would become necessary for me to begin inspecting every project for accuracy, but I did. Although we were told at the New Home Design Center that the designers would be "walking our home" to insure that our interior options were installed correctly, this only occurred once and only after notifying them of obvious problems. We felt too often that the subcontractors installing our interior options were unqualified to do so, hence so many problems. While ultimately Oakwood management stepped in and offered a solution to our satisfaction, this only happened after we threatened to cancel our contract. It felt too often that Oakwood was far more interested in 'selling' than delivering what was promised. Unfortunately our experience with Oakwood can only be described as extremely disappointing. If we had to do it all over again, we would not be signing a contract. In my opinion, if you are interested in an Oakwood Home, purchase an existing one. Oakwood's contract is solely to their benefit and leaves little room for retribution in the event of problems. We know this as we were finally forced to seek legal counsel due to Oakwood's continued broken promises. So, beware, signing a contract with Oakwood could be a risk to your mental health! As a new neighbor said to me, "Oakwood will give you whatever you accept!"

review

Vince V.

Denver, CO

Aug 16, 2014

Oakwood Homes

We are very happy with our Oakwood home. They made the process easy and worry free. We appreciate the professionalism and care that was shown to us from beginning to end. We love our new home and can't wait to make many memories in it. When we compared the real estate marked vs building, the choice was clear. You can't beat the value and quality of an Oakwood Home for the price. We highly recommend Oakwood Homes if you are in the market to build.

review

Bryan F.

Castle Rock, CO

Aug 14, 2014

Oakwood Homes

Provided wrong dates constantly on when home would be ready. Missed out on a superb interest rate. Expressed many concerns about items and never received any compensation. Spoke with neighbors and they had a cheaper lot premium for the same lot size just 3 houses up. Sales staff holds onto lots for themselves which seems wrong since they canceled and we originally inquired for that area. Than folks that sign 3 months later get it. They pride themselves on customer service but never received any over the top treatment or even a phone call for expressed concerns.
More Reviews & Comments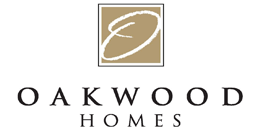 Recent Activity
10/01/14 Oakwood Homes received feedback from a customer in Castle Rock, CO.
9/30/14 Oakwood Homes received feedback from a customer in Colorado Springs, CO.
9/30/14 Oakwood Homes received feedback from a customer in Colorado Springs, CO.
9/30/14 Oakwood Homes received feedback from a customer in Castle Rock, CO.
9/30/14 Oakwood Homes received feedback from a customer in Commerce City, CO.
More about Oakwood Homes
As a GuildQuality Guildmember, Oakwood Homes relies on our customer surveying to help them deliver an exceptional customer experience.
We have surveyed customers on behalf of Oakwood Homes in Denver, CO; Johnstown, CO; Castle Rock, CO; Colorado Springs, CO; Henderson, CO; Fountain, CO; Commerce City, CO; Peyton, CO; Omaha, NE; Bennington, NE; and 1 other city in Nebraska..
In this report, Oakwood Homes has published a summary of the customer feedback they've received since they joined GuildQuality in April 2011. In that time, 1,338 out of 2,175 customers (62%) responded to a GuildQuality satisfaction survey, with the most recent response in September 2014.
Oakwood Homes surveys all of their customers shortly after the completion of work, and their feedback appears in the summary on this page.
If you are a Oakwood Homes customer, and if Oakwood Homes completed work for you after April of 2011 but you haven't yet received a survey, please let us know.