Oakwood Homes
4908 Tower Road
⋅
Denver
,
CO
80249
⋅
(303) 486-8500
Welcome to Oakwood Homes Why are we the Smart Choice? (more)
---
Customer Feedback Summary
Of 2,089 customers surveyed, 1,286 responded (62%)
---
Reviews & Comments
---
review

Anicet A.

Denver, CO

Aug 29, 2014

Oakwood Homes

I had a very enriching experience with Oakwood Homes especially professional in a very satisfactory time. We completed the project in six months. My family now lives in a beautiful home and safe. Long life to Oakwood Homes and its staff.

review

Eric V.

Castle Rock, CO

Aug 21, 2014

Oakwood Homes

as soon as you sign the papers your just another number, customer service is non-existing.this is part of an e-mail i sent regarding a 'few' issues:i almost opted 'not to close' because of issues that were surfacing but was reassure 'everything' will be taking care of in a timely manner, i understand at this point some things are out of your hands and you want to make sure we are happy. but can we move forward with the landscape and other small things that we have requested, while we are now in queue. i really hope that we are at the top of that line.

review

Craig E.

Castle Rock, CO

Aug 19, 2014

Oakwood Homes

*** DO NOT BUY A HOME FROM OAKWOOD *** We bought our home in April, it is now July and there are still problems Oakwood refuses to fix: - The roof tiles don't match. The worst of all defects. (Look at the pictures). - Master bath fixture has a leak. - Many of the faucets and shower heads didn't work. - When you flush the upstairs toilet, it makes a whining/whistling sound. - There is a gap in the hardwood floor downstairs. - Transition strip in guest bath downstairs is loose and dangerous - We have tripped over it. - The whole house needs touch-up paint. - The Intermountain Rural Electric utility box is jammed into the ground crooked at an angle. - There is no water faucet in the front of the house. - There was only one garage door opener - on a three car garage. - The walls were visibly scarred - very poor plastering on the inside. - There were stickers still stuck to the windows. - The circuit breaker would blow every time we turned on the kitchen lights and ran an appliance. - There were loose nails in the ground - my child found them. - The grading of the landscaping was botched - there is standing water in the corner of our backyard and a huge river flowing through our backyard, down the side of the house out to the drain on the street. - Shutters are missing on the back window outside. - The stairs creek when you walk up them - both the basement and the upstairs. - The side retaining wall is crooked. - The weather striping came off the garage door. - We are at the bottom of the hill, so our sump pump is always filling up and discharging water from the basement. - There are random pipes and cables coming out of the side of our house. - I am sure I forgot a few.... We have been asking Oakwood to fix the problems for months now, and we just get the runaround. They aren't taking responsibility for their poor workmanship. Do not buy a home from these people. If you drive into my neighboorhood and knock on ANY door and ask them their experience with Oakwood, they will tell you the same horror stories. It's not just our house, but all of them made by Oakwood.

review

Alvin O.

Denver, CO

Aug 19, 2014

Oakwood Homes

We did not expect a perfectly built home, however we expected Oakwood Homes to correct the problems associated with construction in a timely manner after moving into our home. Instead, it has been a very time consuming and difficult process to correct any of the problems. We never felt like anything would have been fixed if we hadn't sent many emails and made numerous calls. After a year there are still issues which have not been resolved. It has left us feeling angry and sad about our experience with Oakwood Homes.

review

William B.

Johnstown, CO

Aug 18, 2014

Oakwood Homes

Some of Oakwood's subcontractors are taking absolutely no pride in their work. The number of construction re-do's on our property was simply stunning. In my opinion, Oakwood does not adequately supervise their subcontractors or their work. Had I not been as active in looking after the construction of our home, the problems would have multiplied. I never imagined when signing Oakwood's contract that it would become necessary for me to begin inspecting every project for accuracy, but I did. Although we were told at the New Home Design Center that the designers would be "walking our home" to insure that our interior options were installed correctly, this only occurred once and only after notifying them of obvious problems. We felt too often that the subcontractors installing our interior options were unqualified to do so, hence so many problems. While ultimately Oakwood management stepped in and offered a solution to our satisfaction, this only happened after we threatened to cancel our contract. It felt too often that Oakwood was far more interested in 'selling' than delivering what was promised. Unfortunately our experience with Oakwood can only be described as extremely disappointing. If we had to do it all over again, we would not be signing a contract. In my opinion, if you are interested in an Oakwood Home, purchase an existing one. Oakwood's contract is solely to their benefit and leaves little room for retribution in the event of problems. We know this as we were finally forced to seek legal counsel due to Oakwood's continued broken promises. So, beware, signing a contract with Oakwood could be a risk to your mental health! As a new neighbor said to me, "Oakwood will give you whatever you accept!"

review

Vince V.

Denver, CO

Aug 16, 2014

Oakwood Homes

We are very happy with our Oakwood home. They made the process easy and worry free. We appreciate the professionalism and care that was shown to us from beginning to end. We love our new home and can't wait to make many memories in it. When we compared the real estate marked vs building, the choice was clear. You can't beat the value and quality of an Oakwood Home for the price. We highly recommend Oakwood Homes if you are in the market to build.

review

Bryan F.

Castle Rock, CO

Aug 14, 2014

Oakwood Homes

Provided wrong dates constantly on when home would be ready. Missed out on a superb interest rate. Expressed many concerns about items and never received any compensation. Spoke with neighbors and they had a cheaper lot premium for the same lot size just 3 houses up. Sales staff holds onto lots for themselves which seems wrong since they canceled and we originally inquired for that area. Than folks that sign 3 months later get it. They pride themselves on customer service but never received any over the top treatment or even a phone call for expressed concerns.

review

Matthew S.

Henderson, CO

Aug 13, 2014

Oakwood Homes

My Oakwood Home is very spacious and beautifully designed. I love the fact that I participated in selecting many of the features of our new home, except I would not select the appliances through Oakwood again. They are not the most efficient. Also, the customer service and repairs have been a challenge and are long overdue as we are celebrating one year of residency.

review

Gary S.

Johnstown, CO

Aug 12, 2014

Oakwood Homes

You're paying high dollar for what they consider a luxury home and you're not getting the quality that they express to you that you'll get. The workmanship is terrible, the builder and assistant builders are terrible - non responsive to any questions, non responsive to repairs, and they blow you off.

review

Dustin M.

Denver, CO

Aug 11, 2014

Oakwood Homes

Oakwood Homes satisfied my needs. The location is fantastic and the house is affordable and beautiful. The sales staff is amazing and quality is also good.

review

Emeka O.

Denver, CO

Aug 08, 2014

Oakwood Homes

Horrible! Anyone closing on any Oakwood home should make sure that the home is completed before signing the closing papers because they will get a run around in completing their home and the 45 days walk is not really because by the time Oakwood comes to complete work that should have been done before closing, it will be very aggravating that the person wishes they didn't buy from Oakwood

review

Corey A.

Denver, CO

Aug 08, 2014

Oakwood Homes

My experience with Oakwood Homes has been very mixed. For the most part, leading up to closing, Oakwood Homes met my expectations. Once I closed and Oakwood Homes had my money, it has felt as though they do not care about me as a customer.

review

Caleb S.

Henderson, CO

Aug 07, 2014

Oakwood Homes

Oakwood has terrible customer service and poor craftsmanship. I was lied to on multiple occasions. I caught multiple workers taking shortcuts and I had to babysit the entire process. There would have been many huge mistakes inside my house had I not caught them and had them fixed before closing. Once I closed, Oakwood acted as if I did not exist anymore and put me and the problems my house had on the back burner. I have been in my house for approximately 6 weeks now and am still waiting for them to finish all things that should have been done before closing (like my yard) that they promised would be finished immediately. They obviously said this just to get me to sign the paperwork. I will never buy another house from Oakwood and I highly suggest anyone looking into having a house built to go with another company. Oakwood made the overall process of having a house built terrible, when it should have been exciting.

review

James B.

Denver, CO

Aug 07, 2014

Oakwood Homes

Great place to live. If you are considering Fairway Villas, do your homework. Do not be shy in asking people who have lived here for awhile about any issues. I learned a lot from them. Staff at Fairway Villas extremely courteous and professional. Kudos to Trishell, Mark, Julia, David, Jacob and, Jaclyn at the Home Center.

review

Sondra H.

Denver, CO

Aug 06, 2014

Oakwood Homes

They excitement of buying a custom built home is great! The warrenty and customers cares department sucks! Make sure you get all you items reviewed and force them to fix them before you close!!

review

John B.

Denver, CO

Aug 06, 2014

Oakwood Homes

It was a positive experience. I purchased a home before and I went through the design process, and this was not unlike that experience. It was good, we did end up with all of the choices we picked and we are satisfied.

review

Vincent M.

Commerce City, CO

Aug 05, 2014

Oakwood Homes

Sloppy sloppy organization. Cant hire good contractors and don't supervise what they are doing. They stick up for shady work. If you choose Oakwood, be prepared for a stressful 10-12 month build. Only communicate via email because they will not stick to their word and deny anything they said if you don't have proof. Buyer beware.

review

Eli K.

Fountain, CO

Jul 28, 2014

Oakwood Homes

I enjoyed the experience working with Oakwood Homes, it was good. They have wonderful homes, they are very homey and cozy. I love my neighborhood and I love the open layout. It is also energy efficient when it comes to the six inch walls.

review

Ann T.

Colorado Springs, CO

Jul 25, 2014

Oakwood Homes

Oakwood was so accommodating to help make changes in our home that improve my husbands quality of life as a quadriplegic. It's worked so great for us.

review

Brice G.

Denver, CO

Jul 25, 2014

Oakwood Homes

The buying process was smooth. After sell customer service is very slow. wait time to fix issues is about 3-6 weeks . Oakwood homes however are well built with good material. I will recommend them to a friend. my advise. Make sure all the issues raised before closing are taken care of BEFORE you close. Otherwise, you may be waiting for a while before those issues are addressed. Finally, keep all your documentation ( as we did) for it makes it easier to and faster to have issues addressed.
More Reviews & Comments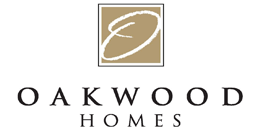 Recent Activity
9/02/14 Oakwood Homes received feedback from a customer in Castle Rock, CO.
9/02/14 Oakwood Homes received feedback from a customer in Johnstown, CO.
9/01/14 Oakwood Homes received feedback from a customer in Fountain, CO.
8/31/14 Oakwood Homes received feedback from a customer in Colorado Springs, CO.
8/31/14 Oakwood Homes received feedback from a customer in Denver, CO.
More about Oakwood Homes
As a GuildQuality Guildmember, Oakwood Homes relies on our customer surveying to help them deliver an exceptional customer experience.
We have surveyed customers on behalf of Oakwood Homes in Denver, CO; Johnstown, CO; Castle Rock, CO; Colorado Springs, CO; Henderson, CO; Fountain, CO; Commerce City, CO; Peyton, CO; Omaha, NE; and Bennington, NE..
In this report, Oakwood Homes has published a summary of the customer feedback they've received since they joined GuildQuality in April 2011. In that time, 1,286 out of 2,089 customers (62%) responded to a GuildQuality satisfaction survey, with the most recent response in August 2014.
Oakwood Homes surveys all of their customers shortly after the completion of work, and their feedback appears in the summary on this page.
If you are a Oakwood Homes customer, and if Oakwood Homes completed work for you after April of 2011 but you haven't yet received a survey, please let us know.