Reviews
259
Of 287 respondents, 259 left a review
Recent reviews
---
I would NEVER recommend this company, not even to my worst enemy! they were dishonest and messy and their communication skills are lackluster and deceptive. They basically stalk your home until the funding letter arrives via FedEx and still don't make the necessary finishes or clean-up until you threaten to withhold payment from them. One of the worst home improvement experiences ever. We have more work to do, but we will DEFINITELY NOT use them for it!
They don't complete the work, they make all these promises at first but when it comes down to it they don't complete it.
Make sure you get multiple quotes.
They were reliable, knowledgable, efficient, and they really know what they're doing.
Additional comments
Thank you Remodel USA!!!! Our new windows look amazing and have made such a difference !!! The entire team at Remodel USA that dealt with my home were very easy to work with and were always attentive to any of our needs!!! The installation was smooth and done in one day !!! We would definitely recommend Remodel USA !!
Additional comments
I think that the company is excellent. It is a little more expensive than some competitors, but it is definitely worth it for the beautiful job that they did painting.
Additional comments
Great experience. Awesome fast professional work.
Additional comments
The crew and the members were very professional and very honest in the way they dealt with the whole remodel experience.
I've hired a few contractors over the years but Remodel USA is by far the best company that I paid to do work on my house. I couldn't be happier!
I think I got a quality roof for a fair price.
The windows came out beautiful.
Long story short, nothing professional, 2 days later my wife found our garbage bin full of urine, super sad. Sales person talked a lot of how great it'll be but not the case. I had to talk with the manager and he wasn't nice period.it was a bad experience for me.
I am very happy with the work and I would recommended them to my brothers and son in law.
Additional comments
They were very professional from the beginning to the end of the project.
Additional comments
Reviews of nearby contractors
---
Nearby answers
---
The roof and foundation of my house needs to be fixed. If I get the roof done first because it is leaking, will it be affected when the foundation is fixed?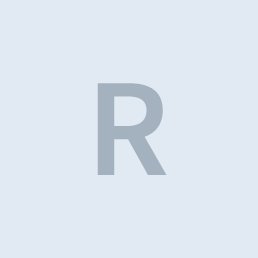 Jan 12, 2019
This is really a tough situation because you have twice workload at your side but you nither able to decide the starting of your work. But you have to consider that if you start the roofing first then ...
read more
Should I install solar panels on my new home?

Apr 28, 2014
Alex, Solar is one of the best home improvement opportunities available to homeowners today.  The return-on-investment is over 100% (unlike most of home improvements).  See immediate cash flow savings ...
read more