Solar Energy World
5681 Main Street
⋅
Elkridge
,
MD
21075
⋅
(866) 856-4580
Solar Energy World is the fastest growing solar power systems installer in the area. Headquartered in Elkridge, Maryland, Solar Energy World serves the Maryland and Washington, DC areas. Services include solar electric systems design and installation, solar hot water (solar thermal), and energy efficiency services, including energy audits. (more)
---
Customer Feedback Summary
Of 677 customers surveyed, 467 responded (69%)
Employees Professionalism
---
Reviews & Comments
---
"Area Of Satisfaction"

comment from Timonium, MD

"Area Of Satisfaction" comment from Fallston, MD

Solar Energy World

Review by Allen W. of Germantown, MD

May 24, 2015

We had a few companies come to our house and speak with us about going solar. After talking with the SEW salesperson about SUNPOWER solar panels and doing the additional research on thermal panels the choice was easy. SEW installed the panels as promised. We received our rebates and tax incentives without issue. I would definitely recommend SEW to anyone thinking about going solar.

Solar Energy World

Review by Prashant P. of Severn, MD

May 23, 2015

My sales rep, Jack Bolel, was a pleasure to work with; he was prompt in his assistance and was available throughout the installation and filing process. One delay by SEW in submitting paperwork to obtaining the HOA approval delayed my project by 3 weeks. Fortunately, I was closely following the process. Installation was efficient and crew was professional and friendly. Again, fortunately for me, I had to go in the attic to replace furnace filter and noticed that a duct was knocked out during the wiring install. I informed Jack abot this, and it was fixed the very next morning. Lastly, the inverter was not properly "commissioned" which prevented me from creating a monitoring account with Sun Power. This again was promptly resolved. Overall, I am satisfied with the project, and staff at SEW. As any big project, I suggest, you should stay on top to assure the progress and quality.

Solar Energy World

Review by Edward F. of Mt Airy, MD

May 11, 2015

Excellent job, so far the solar system works great making electric 10 to 1 times the amount used. Great Job.

"Area For Improvement" comment from Mt. Airy, MD

"Area Of Satisfaction" comment from Mt. Airy, MD

Solar Energy World

Review by Tom W. of Brunswick, MD

Apr 17, 2015

All in all, I think Solar Energy World is a good option for an installer if you're seriously interested in solar panels for your residence. It's clear that they're a smaller company, which comes with some pros and some cons. But they did a quality installation job that passed inspection the first time around. I think their primary weakness is with communications during the phases of the installation process. (EG. The engineer they sent out to take photos of my attic and electric panel couldn't really answer questions I had about alternate ways to mount some additional panels on my property. He basically just wanted to know exactly where on my roof I wanted the panels, and wasn't able to make recommendations about much of anything. I didn't realize that the initial design the sales consultant put together with me was so "set in stone" as what they were going to do as the final project.)On the plus side, these guys work with multiple manufacturers of panels and inverters and can either do a solar loan or sell you a system outright without any obvious vested interest in you doing it one way or the other. The big names like Solar City only want to offer you the solar leases (claiming they'll sell you a system outright too, but pricing it so high it doesn't appear to make economic sense).

"Recognize Excellence" comment from Glen Burnie, MD

"Area Of Satisfaction" comment from Glen Burnie, MD

"Area Of Satisfaction" comment from Washington DC, DC

Solar Energy World

Review by Darlene D. of Chaptico, MD

Mar 04, 2015

Everyone involved in doing the project at our home were very knowledgable, courteous, and polite. They answered any question that were posed to they. Very good company. The other thing that helped us make our decision was their headquarters is powered by panels.

Solar Energy World

Review by Paul H. of Ellicott City, MD

Mar 03, 2015

Overall I was very happy with Solar Energy World and I'm looking forward to the cost savings. They are very efficient and professional.

Solar Energy World

Review by John G. of Dayton, MD

Feb 27, 2015

Our salesperson was extremely knowledgeable and clearly explained the entire process. In understandable terms, he described the technical aspects of how the solar power works for our home and ties into the grid. He then informed us of all the financial incentives and provided the worst-case scenario of how long it will take to break even on our investment. The installation went smoothly and we have thoroughly enjoyed monitoring our power generation every day and the significant financial benefits already reaped.

Solar Energy World

Review by Jim W. of Woodbine, MD

Feb 25, 2015

Brent Cotton worked with me and he always returned my calls.

Solar Energy World

Review by Jimmy O. of Lanham, MD

Feb 24, 2015

The only way to have a better experience is to have the installation free of charge; (no cost) with all the tax benifits, grants, perks given to the homeowner. Thank you,Jimmy L. Owens

Solar Energy World

Review by Ashley M. of Boyds, MD

Feb 24, 2015

Solar Energy World is a good company who are engaged in important work: helping consumers reduce our carbon footprints, while creating a buffer for families against increasing energy costs. I like the way they handled the installation of our panels and, so far as we know, everything is working effectively. My husband monitors the amount of energy generated by the solar panels and seems satisfied thus far. The only area in which I feel Solar Energy World might improve is on following through with the entire, multi-step process of installation, obtaining approval from the HOA, and coordination with the local power company (in this case Pepco) and the consumer prior to asking the customer to pay off the entire balance. Until the ENTIRE process is complete, consumers may not feel comfortable cutting a company a check which releases them from any further obligation. Other than this communication/coordination issue, I think Solar Energy World is a good company and I would recommend them to friends & family with the caveat stated above.

Solar Energy World

Review by Paul D. of Silver Spring, MD

Feb 24, 2015

Jack Bolel was by far the most knowledgeable representative of the four solar installation company representatives I talked with before choosing Solar Energy World (SEW). The presentation and estimation tools he had were far superior. He agreed to all my requests for contract language changes to address installation schedule contingencies, and worked with my equipment selection and configuration ideas to arrive at the most cost-effective solar installation configuration for my house. Being able to contact existing SEW customers in my area to review their experiences was an important factor in my decision to choose SEW. The SEW installation team were all professional and courteous master craftspeople. The only glitches encountered involved Montgomery County electrical inspection and PEPCO net-meter installation scheduling, which together delayed solar system operation by over 6 weeks. The included home energy audit was very helpful. I highly recommend SEW for PV Solar installations.

Solar Energy World

Review by Jeff C. of Glenwood, MD

Feb 24, 2015

The quality of the workmanship and materials was excellent. In retrospect, I would have communicated the scheduling of all the steps more efficiently, but I have to take the blame for much of the delay. Brent and everyone else at Solar Energy World were very easy to deal with; however, if you go solar, make sure you understand the steps required and know the time table scheduled for each. Because I didn't realize I needed BG&E to install a net meter before I could turn on the solar system, I lost about a week of energy production. Now I'm producing over 100 kWh per day IN FEBRUARY!

"Area Of Satisfaction" comment from Fallston, MD
More Reviews & Comments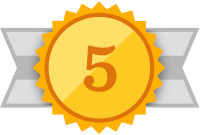 5 Consecutive Great Reviews
Types of Work
Solar installation (415)
Energy efficiency upgrades (304)
Recent Activity
7/06/15 Solar Energy World received feedback from a customer in Mt. Airy, MD.
7/01/15 Solar Energy World received feedback from a customer in Reisterstown, MD.
6/24/15 Solar Energy World received feedback from a customer in Ellicott City, MD.
6/24/15 Solar Energy World received feedback from a customer in Linthicum, MD.
6/23/15 Solar Energy World received feedback from a customer in Timonium, MD.
More about Solar Energy World
As a GuildQuality Guildmember, Solar Energy World relies on our customer surveying to help them deliver an exceptional customer experience.
We have surveyed customers on behalf of Solar Energy World in Ellicott City, MD; Gaithersburg, MD; Baltimore, MD; Silver Spring, MD; Rockville, MD; Capitol Heights, MD; Washington, DC; Westminster, MD; Elkridge, MD; Columbia, MD; and 190 other cities in Maryland, District of Columbia, Virginia and Delaware.
In this report, Solar Energy World has published a summary of the customer feedback they've received since they joined GuildQuality in January 2012. In that time, 467 out of 677 customers (69%) responded to a GuildQuality satisfaction survey, with the most recent response in July 2015.
Solar Energy World surveys all of their customers shortly after the completion of work, and their feedback appears in the summary on this page.
If you are a Solar Energy World customer, and if Solar Energy World completed work for you after January of 2012 but you haven't yet received a survey, please let us know.