JMC
12 Ludlow Road
⋅
Parsippany
,
NJ
07054
⋅
(973) 386-0707
JMC Home Improvement Specialists is a professional home improvement contractor, located in Parsippany, NJ, working with clients in Morris, Sussex, Somerset, and Essex counties. Over 95% of our customers surveyed would recommend us versus less than 62% of all contractors' customers who would recommend them. (more)
---
Customer Feedback Summary
Of 459 customers surveyed, 281 responded (61%)
Employees Professionalism
---
Reviews & Comments
---
Review by

Mr Y.

of Chatham, NJ

Dec 23, 2014

JMC does exceptional work. Their end product exceeded my expectations and, while their were a few hiccups -- some accidental and some misunderstandings that happen with every long-term construction project -- I am satisfied with the experience. John MacDougal, the owner, is a gentleman and genuinely concerned about customer satisfaction.

"Overall Experience" comment from Morristown, NJ

JMC

Review by Mr B. of Montville, NJ

Nov 22, 2014

Each member of the on-site crew went the extra mile to do an excellent job. At least a dozen small-to-medium problems cropped up along the way. Each one was handled professionally. I provided a lot of guidance during the job. Everything was done exactly the way I requested. In some cases, the work was better than I requested.

"Clean & Safe" comment from Montclair, NJ

"Area Of Satisfaction" comment from Montclair, NJ

JMC

Review by Mr A. of Montclair, NJ

Nov 08, 2014

The whole experience from the first call to the office and talking with Debbie all the way to finished project is a wholly satisfying experience. John's team are all friendly,professional & courteous as well as really good at their job. John follows-up throughout the job to ensure you are satisfied, the onsite team let you know every day when they are arriving, dust is vented and coverings put on all the floors from the entrance way to the job site to keep the house as clean as possible. We were kept informed of small issues that arose as the job progressed - no detail was tried to be kept from us. All in all this is how working with contractors ought to be.

JMC

Review by Mr R. of Morristown, NJ

Oct 05, 2014

We are extremely happy with JMC's customer service and craftsmanship. They worked with us at every step of the process, making suggestions along the way but taking our input as well. JMC completed our kitchen on time and on budget, with no surprises along the way. We would, without hesitation, recommend JMC to other homeowners that are looking for a reliable contractor that takes pride in its (excellent) work.

JMC

Review by Mr L. of Morris Plains, NJ

Aug 20, 2014

This was the first major renovation project for us. Initially we were nervous about the project and even considered moving to achieve the same goals. We're so happy with the results! Tammy, John and Jack went over the design numerous times until we were satisfied it met our needs. George was fantastic and we always felt that he took great care to ensure we would be happy with the finished product. He was on-site daily and took care of little issues before they become big problems. We never worried about leaving the house while he was here. It was exciting to come home from work and see the progress. My coworkers often commented: "no big problems?" We're happy to reply - none thanks to JMC! We love our open concept kitchen and new bathroom.

JMC

Review by Ms S. of Succasunna, NJ

Aug 18, 2014

Top to bottom, JMC is an incredible outfit. Everyone - John, Tammy, and Debbie in the office and Patrick, Greg, Anthony, Barbie, Val - was so pleasant to work with. Jack was on top of every unforeseen development in the kitchen and bath remodel of my 1960 home. They uncovered and fixed plumbing and wiring issues back to the rafters and I am completely confident now that my home is working the way it should. I am totally thrilled with the quality of my remodel and absolutely recommend this group of skilled craftsmen. A very positive experience.

JMC

Review by Ms J. of Boonton, NJ

Aug 15, 2014

JMC did a nice job with our bathroom remodel. The team was very professional and quickly resolved any issues that came up. They were willing to work within a tight timeframe and my bathroom turned out beautiful.

JMC

Review by Mr G. of Morris Plains, NJ

Jul 31, 2014

The Go to place for any home remodel. Built a level of trust with the company and the staff. And they don't take that trust for granted. Very responsive. You can be comfortable voicing any concerns and no that it will be handled

JMC

Review by Mr M. of Summit, NJ

Jul 05, 2014

I had heard horror stories of living through home renovations. Our home was to undergo a 2-storey renovation that would take about 4 months. My husband thought we should move into an apartment during the renovation, but I had faith that JMC would make this an adventure worth living through. And they did. It was so easy because the people working at JMC area true professionals and really seem to care about their clients and their well being. Needless to say, they come highly recommended.

JMC

Review by Mr K. of Pine Brook, NJ

Jun 27, 2014

The professionalism and courtesy of the staff and workers exceeded my expectations. The bath remodelling went very smoothly and was completed ahead of schedule. I especially liked the convenience of "one stop" shopping at JMC's Design Center for all the components, vanity, counter top, fixtures, etc.

JMC

Review by Mr T. of Rockaway, NJ

Jun 12, 2014

If you are looking for high quality work at a fair price, done by professionals who are consistently on time, clean and courteous, choose JMC

JMC

Review by Mr S. of Mountain Lakes, NJ

Apr 26, 2014

Thank you JMC for providing us with your outstanding service. We are so pleased with our beautiful new bathroom. We so appreciate your thoughtful, considerate staff. Thank you so much!

JMC

Review by Mrs D. of Parsippany, NJ

Mar 24, 2014

I am extremely pleased with the addition JMC did for me. The work exceeded my expectations. Not only were all employees professional and courteous but they went out of their way to keep me informed on the progress and to address any concerns I had. I have dealt with other contractors in the past and I can honestly say none come even close to JMC's high standards for quality and customer service.

JMC

Review by Kelly U. of Randolph, NJ

Mar 11, 2014

JMC was a pleasure to have in my home, the work was done in a timely fashion and it looks gorgeous! I would recommend them to anyone needing home remodeling.

JMC

Review by Sharon S. of Roseland, NJ

Jan 15, 2014

From the beginning, I was pleased with JMC. There were many people involved and all were professional. The quality of the materials and the work was excellent. They said it would be done before Christmas and it was. I will recommend them.

"Area Of Satisfaction" comment from Rockaway, NJ

JMC

Review by M.M.M. of Denville, NJ

Jan 04, 2014

Our experience with JMC Home Improvements was superlative. They built us a beautiful, modern, efficient bathroom that ensures we will be able to continue to live in our home as we get older. We've very happy with the investment and the experience we had with JMC. Thank you all...John, Jack, Debbie, Tammy...and all the excellent workstaff!
More Reviews & Comments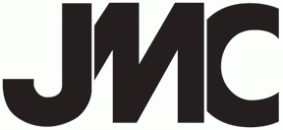 Types of Work
Bathroom remodel (56)
Design build remodel (13)
Handyman (9)
Kitchen remodel (8)
Windows & doors (7)
Recent Activity
12/23/14 JMC received feedback from a customer in Chatham, NJ.
12/22/14 JMC received feedback from a customer in Morris Plains, NJ.
12/13/14 JMC received feedback from a customer in Morristown, NJ.
12/04/14 JMC received feedback from a customer in Denville, NJ.
11/30/14 JMC received feedback from a customer in Morris Plains, NJ.
More about JMC
As a GuildQuality Guildmember, JMC relies on our customer surveying to help them deliver an exceptional customer experience.
We have surveyed customers on behalf of JMC in Morris Plains, NJ; Randolph, NJ; Parsippany, NJ; Morristown, NJ; Denville, NJ; Mendham, NJ; Whippany, NJ; Chatham, NJ; Basking Ridge, NJ; Lake Hiawatha, NJ; and 63 other cities in New Jersey and New York.
In this report, JMC has published a summary of the customer feedback they've received since they joined GuildQuality in January 2011. In that time, 281 out of 459 customers (61%) responded to a GuildQuality satisfaction survey, with the most recent response in December 2014.
JMC surveys all of their customers shortly after the completion of work, and their feedback appears in the summary on this page.
If you are a JMC customer, and if JMC completed work for you after January of 2011 but you haven't yet received a survey, please let us know.
2015 Guildmaster Application
JMC is a candidate for a 2015 Guildmaster Award. The Guildmaster Awards recognize exemplary service among home builders, remodelers, developers, and home services contractors. Click here to review this year's qualifications.

To be eligible for consideration, JMC must survey all of their customers.

If you are a recent customer of JMC and have not yet received a customer satisfaction survey, please let us know. We need your feedback in order to conduct a thorough review of JMC's application.