Conaway Homes
PO Box 800
⋅
Whitehouse
,
TX
75791
⋅
(903) 839-3939
Conaway Homes, founded in 1978, is dedicated to building homes and communities that meet and exceed buyers' dreams and expectations. Making you, our client's, life easier, comfortable and enjoyable is our ultimate goal. (more)
---
Customer Feedback Summary
Of 26 customers surveyed, 22 responded (85%)
Employees & Subcontractors
---
Reviews & Comments
---
Review by

Christopher B.

of Whitehouse, TX

Sep 23, 2014

The conaway homes team has made my first time home purchase very easy and as stress free as possible. I definitely will be referring them to friends.

Conaway Homes

Review by Jeff B. of Tyler, TX

Jul 01, 2014

I would recommend Conaway Homes to anyone wanting to build. They delivered a quality home in a timely manner and at a cost that was very competitive. I have been in my home for over two months with no issues.

Conaway Homes

Review by Casey C. of Hallsville, TX

Jun 24, 2014

When we found our Conaway home the building process was already complete, but it was as if we picked the layout ourselves. The colors were beautiful and we immediately fell for the place. One of the things we just knew when we saw the home was that this is definitely a house we can see raising our children in and can be extremely proud to call home. Our Conaway home color scheme on the outside of the house was beautiful. The red tinted brick with white stone just jumped out at us and said HELLO welcome to your new home. That was the immediate draw and then exploring the rest of the home just sold us immediately. I was also extremely impressed at how thorough Conaway Homes was and how geared they are towards Customer Satisfaction. It wasn't a situation where when the house was sold Conaway homes was done. They actually do another 60 day walk through to address concerns you may have and then another 11 month walk through to do the same. I was impressed by this process. At the time of this Survey we are approx. 90 days into our Conaway home and we have loved every minute of it.

Conaway Homes

Review by Walter S. of Lindale, TX

Jun 11, 2014

We love our home!! The people that walked us through the process from beginning to end are outstanding and continue to provide us with great service!

Conaway Homes

Review by William T. of Brownsboro, TX

Jun 05, 2014

From start to finish the Conaway BOYL process was a great experience. The quality of the home they built is second to none. I would definitely recommend Conaway Homes to anyone wishing to build on their own lot/land.

Conaway Homes

Review by Jared C. of Whitheouse, TX

Jun 04, 2014

My wife and I are so glad we considered Conaway in our bid process. They built our dream home on our land and it has turned out better than our expectations, and they did it at a huge cost savings compared to all other builders we interviewed. From design to closing, the Conaway Team was professional and extremely helpful to our process of making this home exactly what we wanted and enabling us to realize a dream.....and doing it all on budget! Even through many of the unanticipated challenges/hurdles in any building process, Conaway deployed all resources necessary to reconcile issues and work with us on several custom solutions to make everything work out right. They have built a company and a business system that allows them to lead this market and offer a tremendous value to their customers. Plus, all of our guests can't hardly believe how beautiful this house turned out.After our experience, I think anyone building in this area would be nuts not to consider Conaway homes.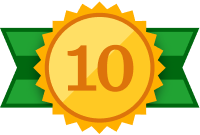 10 Consecutive Great Reviews
Types of Work
Custom home (59)
Home for sale (59)
New home (59)
Recent Activity
11/11/14 Conaway Homes received feedback from a customer in Longview, TX.
11/05/14 Conaway Homes received feedback from a customer in Troup, TX.
10/29/14 Conaway Homes received feedback from a customer in Tyler, TX.
9/23/14 Conaway Homes received feedback from a customer in Whitehouse, TX.
9/22/14 Conaway Homes received feedback from a customer in Carthage, TX.
More about Conaway Homes
As a GuildQuality Guildmember, Conaway Homes relies on our customer surveying to help them deliver an exceptional customer experience.
We have surveyed customers on behalf of Conaway Homes in Tyler, TX; Longview, TX; Whitheouse, TX; Whitehouse, TX; Tatum, TX; Lindale, TX; Waskom, TX; Troup, TX; Carthage, TX; Henderson, TX; and 4 other cities in Texas.
In this report, Conaway Homes has published a summary of the customer feedback they've received in the past 12 months. In that time, 22 out of 26 customers (85%) responded to a GuildQuality satisfaction survey, with the most recent response in November 2014.
Conaway Homes surveys all of their customers shortly after the completion of work, and their feedback appears in the summary on this page.
If you are a Conaway Homes customer, and if Conaway Homes completed work for you after May of 2014 but you haven't yet received a survey, please let us know.