Ashton Woods Homes (Atlanta)
For over 20 years, Ashton Woods has been known for designing versatile, energy-efficient homes close to jobs, shopping and transportation corridors. Ashton Woods effectively balances healthy-home features with energy efficiency in their Power House Green homes – which can save homeowners as much as 45% per year on utility bills. More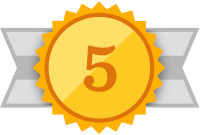 5 Consecutive Great Reviews
Comments
What is this?
What is this?
We display two types of written homeowner feedback on GuildQuality member profile pages: Comments and Reviews.
Comments
In response to our customer satisfaction surveys, homeowners share lots of comments about construction quality, communication, or any other question asked in the survey. Guildmembers can selectively publish these comments here on their profile page.
Reviews
Reviews are different than comments. These are star ratings that homeowners ask us to publish, and they come with a written description of the type of experience they had working with their contractor. We publish all of the reviews we receive: positive and negative alike.
View all
More Comments
More about Ashton Woods Homes (Atlanta)
As a GuildQuality Guildmember, Ashton Woods Homes (Atlanta) relies on our customer surveying to help them deliver an exceptional customer experience.
We have surveyed customers on behalf of Ashton Woods Homes (Atlanta) in Cumming, GA; Woodstock, GA; Alpharetta, GA; Atlanta, GA; Marietta, GA; Smyrna, GA; Brookhaven, GA; Johns Creek, GA; Sandy Springs, GA; Milton, GA; and 13 other cities in Georgia.
In this report, Ashton Woods Homes (Atlanta) has published a summary of the customer feedback they've received since they joined GuildQuality in December 2011. In that time, 2,263 out of 3,350 customers (68%) responded to a GuildQuality satisfaction survey, with the most recent response in February 2016.