SolarWorld
4650 Adohr Lane
⋅
Camarillo
,
CA
93012
⋅
(805) 388-6291
Made in America since 1975 - As the largest solar manufacturer on U.S. soil, SolarWorld is uniquely recognized as America's solar leader. While other companies look overseas to lower costs, SolarWorld methodically and meticulously carries out the manufacturing process on U.S. soil—from sourcing and manufacturing to assembling and hiring. What made in America means to us - A commitment to quality - We source only the highest-quality components and materials, including tempered glass, aluminum frames and back sheets, from reputable and proven American suppliers. Manufacturing excellence - We don't trust any part of the solar manufacturing process to anyone else. We strictly control the creation of every SolarWorld solar system from beginning to end. We manufacture and produce every cell and assemble every panel in our state-of-the-art facility in Hillsboro, Oregon. Exceeding the highest standards - Because of this commitment to excellence, our solar panels—and our operations--consistently meet or exceed the most stringent performance, environmental and employment standards. Creating American jobs - Not only do we employ hundreds of Americans at our facilities in Oregon and California, but SolarWorld helps stimulate the U.S. economy by sourcing domestically whenever possible as well. This creates even more American jobs and supports American businesses
---
Customer Feedback Summary
Of 3,728 customers surveyed, 2,518 responded (68%)
---
Reviews & Comments
---
American Solar & Alternative Energy Solutions

Review by

Garcia

of Niceville, FL

Jan 13, 2015

They did a great job installing the hardware and on time. They were very helpful at all times. However, one optimizer was bad. I know they are busy and are in the business of making money and troubleshooting a problem can take a long time but the problem needs to be resolved a lot sooner. Showed up to the site to troubleshoot with no help, took 10 months. I did a lot of research and troubleshooting my self to help out. That took a lot of my time. Despite everything it took to solve the optimizer one thing can be said. They made sure the problem was fixed for me. Even though it was frustrating for them they were positive. Communication about the problem was good and we worked together to get the problem solved. They never left me hanging. Great customer service.

"Why Synergy?" comment from Sebastopol, CA

"Recognize Excellence" comment from Livonia, MI

"Area Of Satisfaction" comment from Livonia, MI

You Save Green Incorporated

Review by Beverly C. of Freeport, NY

Jul 16, 2014

I would like to thank the staff at You Save Green for doing a good job and their professionalism. I would and will recommend them for solar installations.

"Area Of Satisfaction" comment from St. John, VI

Caribbean Solar Company LLC

Review by R T. of St. John, VI

Jul 01, 2014

The final product surpassed my expectations. The schedule was met, and the overall quality of the project was very good. The finished product was as described, and I couldn't recommend them any higher.

Renewable Energy Corp

Review by Richard A. of New Windsor, MD

May 21, 2014

I was perfectly happy with the speed and professionalism of the installation crew. So far I haven't had any problems with the system itself. It seems to be doing what it is advertised to do.

Renewable Energy Corp

Review by Thomas S. of Edgewater, MD

May 21, 2014

Renewable Energy Corp did a real great job with my project. I just got my first check since the project was completed, and I could not be happier.

Mountain View Solar

Review by Tyler of Round Hill, VA

Apr 22, 2014

It was a fairly hassle-free process and went smoothly from start to finish. The panels look neat on the house and they're all-around rather fun.

"Recognize Excellence" comment from Baton Rouge, LA

"Area Of Satisfaction" comment from Baton Rouge, LA

"Why SolarWorld?" comment from Baton Rouge, LA

Comment from Shelby Township, MI

"Recognize Excellence" comment from Shelby Township, MI

"Area For Improvement" comment from Shelby Township, MI

"Area Of Satisfaction" comment from Shelby Township, MI

"Current Referrals" comment from Shelby Township, MI

Michigan Solar Solutions

Review by Costandi of Shelby Township, MI

Apr 15, 2014

My experience with Michigan Solar Solutions has been one that you can take to the bank. This company provides not just a service but you will develop a personnel relationship with all of them. When they installed our system at our home they made us feel like we became part of their family. Never at any time did I have reservations about using this company. They stand behind everything they say and go over and beyond your expectations. I recommend using this company for their professionalism, knowledge and personalized customer service.

Response from Michigan Solar Solutions

Apr 15, 2014

Thank you Paul, we really enjoyed meeting you and working with you! Sincerely!

"Why SolarWorld?" comment from Shelby Township, MI
More Reviews & Comments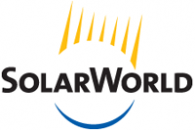 More about SolarWorld
As a GuildQuality Guildmember, SolarWorld relies on our customer surveying to help them deliver an exceptional customer experience.
In this report, SolarWorld has published a summary of the customer feedback they've received since they joined GuildQuality in July 2012. In that time, 2,518 out of 3,728 customers (68%) responded to a GuildQuality satisfaction survey, with the most recent response in March 2015.