Westpoint Homes
Westpoint Homes is a home builder in Edmond, Norman and NW Oklahoma City and has a solid reputation built on professional service since 1985. We have consistently been on the top new home builder's list for the Oklahoma City metroplex and have grown to become a leader in home building, land development and commercial construction. Westpoint Homes is committed to providing superior personal service and a high quality product. We believe quality, integrity, and service are the keys to our success and we hope you will find time to visit our model homes and our communities.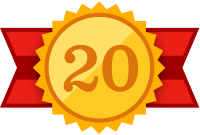 20 Consecutive Great Reviews
Feedback
What is this?
What is this?
GuildQuality customer satisfaction surveys enable homeowners to rate their contractor on a scale of zero to four (with zero being the worst and four being the best) in all sorts of categories. Our members can publish a summary of those answers here on their profile page, displaying a bar for as many or as few questions as they like. The score for each category indicates the percentage of survey respondents who answered a three or four to that particular question.
Salesperson Accessibility
Employees & Subcontractors
Of 991 customers surveyed, 761 responded (77%)
Comments
What is this?
What is this?
We display two types of written homeowner feedback on GuildQuality member profile pages: Comments and Reviews.
Comments
In response to our customer satisfaction surveys, homeowners share lots of comments about construction quality, communication, or any other question asked in the survey. Guildmembers can selectively publish these comments here on their profile page.
Reviews
Reviews are different than comments. These are star ratings that homeowners ask us to publish, and they come with a written description of the type of experience they had working with their contractor. We publish all of the reviews we receive: positive and negative alike.
View all
More Comments
GuildQuality
Builders Association of South Central Oklahoma
Central Oklahoma Home Builders Association
Certified Professional Builder - Oklahoma St. HBA
National Association of Home Builders (NAHB)
More about Westpoint Homes
As a GuildQuality Guildmember, Westpoint Homes relies on our customer surveying to help them deliver an exceptional customer experience.
We have surveyed customers on behalf of Westpoint Homes in Edmond, OK; Norman, OK; Oklahoma City, OK; and Edmond, Ok 73013, OK.
In this report, Westpoint Homes has published a summary of the customer feedback they've received since they joined GuildQuality in March 2007. In that time, 761 out of 991 customers (77%) responded to a GuildQuality satisfaction survey, with the most recent response in January 2016.
2016 Guildmaster Application
Westpoint Homes is a candidate for a 2016 Guildmaster Award. The Guildmaster Awards recognize exemplary service among home builders, remodelers, developers, and home services contractors. Click here to review this year's qualifications.

To be eligible for consideration, Westpoint Homes must survey all of their customers.

If you are a recent customer of Westpoint Homes and have not yet received a customer satisfaction survey, please let us know. We need your feedback in order to conduct a thorough review of Westpoint Homes's application.