Elite Remodeling
Elite Remodeling is a family owned by full service remodeler. DeDe and John Todd are the owners since 2004. Elite specializes in Kitchens, Bathrooms and adding square feet to your home through Additions. We have a Showroom & Design Center located in Frisco Texas where we have three kitchens built out, a full master bath suite, many custom cabinet configurations and various granite, marble, travertine and tile installations for your viewing. Elite uses the advanced 3D software tool 20-20 when we are designing a kitchen and or bathroom. We can "literally" show a customer what their end remodel will look like before ever swing a hammer. Elite is an active member of the Greater Dallas Home Builders Association, the HBA Remodelers Council, the NARI - Greater Dallas Chapter and the NKBA North Plains Chapter. John Todd is on the Board of the HBA, Co-Chair of the HBA Education Committee and Chair of the NKBA's National Builder-Remodeler Advisory Council. Kelli Parker is President of the local NKBA North Plains Chapter. Our staff holds various designations and education degrees. Specifically, NARI Certifications for CR & CKBR, NAHB' CGR, CGP, Certified Aging Persons in Place Speciality - Universal Design and Access and NKBA Certified Kitchen and Bath Designer.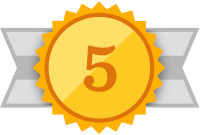 5 Consecutive Great Reviews
Feedback
What is this?
What is this?
GuildQuality customer satisfaction surveys enable homeowners to rate their contractor on a scale of zero to four (with zero being the worst and four being the best) in all sorts of categories. Our members can publish a summary of those answers here on their profile page, displaying a bar for as many or as few questions as they like. The score for each category indicates the percentage of survey respondents who answered a three or four to that particular question.
Subcontractor Professionalism
Of 323 customers surveyed, 232 responded (72%)
Comments
What is this?
What is this?
We display two types of written homeowner feedback on GuildQuality member profile pages: Comments and Reviews.
Comments
In response to our customer satisfaction surveys, homeowners share lots of comments about construction quality, communication, or any other question asked in the survey. Guildmembers can selectively publish these comments here on their profile page.
Reviews
Reviews are different than comments. These are star ratings that homeowners ask us to publish, and they come with a written description of the type of experience they had working with their contractor. We publish all of the reviews we receive: positive and negative alike.
View all
More Comments
Other Affilations
GuildQuality
2012 Qualified Remodeler Top 500
2007 Qualified Remodeler Top 500
2008 Qualified Remodeler Top 500
2009 Qualified Remodeler Top 500
More about Elite Remodeling
As a GuildQuality Guildmember, Elite Remodeling relies on our customer surveying to help them deliver an exceptional customer experience.
We have surveyed customers on behalf of Elite Remodeling in Plano, TX; Frisco, TX; Dallas, TX; Tx, TX; Mckinney, TX; Allen, TX; Richardson, TX; The Colony, TX; Carrollton, TX; Flower Mound, TX; and 17 other cities in Texas.
In this report, Elite Remodeling has published a summary of the customer feedback they've received since they joined GuildQuality in September 2007. In that time, 232 out of 323 customers (72%) responded to a GuildQuality satisfaction survey, with the most recent response in January 2016.