Normandy Remodeling
440 E Ogden Ave
⋅
Hinsdale
,
IL
60521
⋅
(630) 455-5600
Award Winning Additions & Kitchens (more)
---
Customer Feedback Summary
Of 1,323 customers surveyed, 890 responded (67%)
Employees & Subcontractors
Proj Manager Accessibility
SALESPERSON RECOMMENDATION
---
Reviews & Comments
---
review

Miles K.

Villa Park, IL

Aug 12, 2014

Normandy Remodeling

There was very little concern shown for the budget, I was told that permits had been applied for when they had not (they did submit for them, just not when they told me they did), the project took 5 months just to start, and the designer did not check with the project manager prior to costing out certain items (Example 1: designer told us that a portion of our wood floor could be matched/replaced, but the project manager came in and told us that wasn't possible, we had to have all of the floors refinished for an extra $3K, Example 2: designer claimed $2K was budgeted to remove a portion of a wall, but when project manager came in and opened the wall he found that it would actually cost $5K – at that time the designer asked for an additional $4K because "sorry, I actually only had $1K in the original budget"). Ultimately I am happy with the final product and the construction was completed on schedule once it started, but it was a bit rough getting there.

review

William S.

Downers Grove, IL

Aug 11, 2014

Normandy Remodeling

They are very professional. The workmanship is outstanding. Great communication. The workman were very conscientious of not damaging my home. It's a great value for the money spent and the quality we received.

review

E.A.K.

Westmont, IL

Aug 06, 2014

Normandy Remodeling

We were very pleased with Kathryn and Rick's attention to detail in all phases of our remodel and would highly recommend them. We were disappointed with the workmanship of the plumbing job in the crawl space where copper tubing was added. It was a sloppy job of soldering.

review

M.Q.S.

Hinsdale, IL

Aug 03, 2014

Normandy Remodeling

Rick, Gary and the crew did a wonderful job. We are very please with our kitchen. We apologize for the delay in sending feedback- we were too busy enjoying our wonderful kitchen! Would have wanted the project finished sooner but Normandy did a fine job.

review

A.A.B.

Downers Grove, IL

Jul 18, 2014

Normandy Remodeling

We were very pleased with Normandy Builders. We chose them because they were local and have been in business for a long time and do quality work. Leslie Molloy is always professional and helped us make decisions and we are very pleased with the results. Andy Healy, our contractor, was also a lot of fun and he stopped by daily to supervise the workers. He was always patient and solved any problems that we. We would highly recommend Normandy Builders.

review

Charles C.

Brookfield, IL

Jun 02, 2014

Normandy Remodeling

We give the highest recommendations for Normandy Builders and encourage anyone who is planning a home remodeling project to consider this high quality company for its expert guidance and personable service.Drs. Charles and Debbie Cosgrove

review

Susan T.

Lake Forest, IL

Apr 11, 2014

Normandy Remodeling

The entire Normandy team was a joy to work with on my kitchen remodeling project. Starting with designer Kathryn O'Donovan, who is extremely knowledgeable, fun and collaborative, and who led this novice through the process every step of the way, through the construction portion with Al Lovas, who is experienced, calm, and extremely responsive, the team made it easy for me. The project was started exactly on time, and completed early. The tradespeople were careful with my home, and kept the workspace clean and neat. I can't say enough about Normandy, and would recommend them to anyone interested in a top-quality job.

review

Merrill E.

Chicago, IL

Mar 19, 2014

Normandy Remodeling

My kitchen is awesome. Heather was right on top of everything and available anytime I needed her. All of the workers including the cleaning staff at completion were professional and courteous. I highly recommend Normandy. They were on the high end of my budget but well worth the money

review

Ramana Y.

Burr Ridge, IL

Mar 08, 2014

Normandy Remodeling

Normandy did a wonderful job. They were thorough. Both Paul and Chris were wonderful to work with.the workmanship was excellent. all aspects of the job were done in a timely manner. we are very satisfied with the final result. we will definitely be going back to Normandy, and Chris in particular, for future projects.

review

Joanne C.

Schaumburg, IL

Jan 22, 2014

Normandy Remodeling

I did a total remodel of the kitchen - a total remodel, walls down, new pantry. It met every piece of my expectations and then some, it was just a remarkable transition from the old to the new.

review

Cortez D.

Arlington Heights, IL

Dec 16, 2013

Normandy Remodeling

Hands down, the best remodeling effort we've experienced. Jennifer Runner and Ken Garrison were excellent from start to finish. What was most impressive, was the attention and responsiveness. Should we have future remodeling needs, Normandy Remodeling will be the first contact we will make, particularly, if Jennifer & Ken are available to work with our project. We would definitely recommend Normandy Remodeling. Jennifer and Ken are truly professional.

review

Donald H.

Hinsdale, IL

Nov 20, 2013

Normandy Remodeling

Normandy is a very professional organization. We have done several remodeling jobs over the years, both new construction and vintage homes, Normandy is the best!Donald H.

review

Thomas Z.

Evanston, IL

Nov 19, 2013

Normandy Remodeling

The quality of the materials, craftsmanship of the demolition crew, carpenters, and window installers was superb. All maintained a professional approach and afterward clean workspace. We had the old windows removed out to the masonry openings, all reframed, and Pella windows installed. The ability to get the window interiors and trim painted as well as installed was a big plus. We have recommended Normandy in the past and will continue to do so.

review

R.A.L.

Lisle, IL

Oct 31, 2013

Normandy Remodeling

Our remodel and expansion project is beautiful. The design is more than we had anticipated, and functionality is greater than ever. Our designer was so helpful and easy to work with throughout the project, and the craftsmen were professional and pleasant to have in our home. We are glad we chose Normandy Remodeling to be our contractor.

review

David L.

Oak Brook, IL

Aug 21, 2013

Normandy Remodeling

We have used Normandy for three different projects and the work has always been exceptional. We have always been pleased with the results and have recommended them on several occasions.

review

Al H.

Hinsdale, IL

Aug 16, 2013

Normandy Remodeling

Normandy, provided me with what I was looking for. They went above and beyond, with a timely fashion that was unique and affordable. They did an amazing job.

review

Russell T.

Frankfort, IL

Jul 02, 2013

Normandy Remodeling

Our experience with Normandy Remodeling was better than we could have possibly imagined. Every individual from our designer, Kathryn O'Donovan, to our site manager, Chris Beck, and everyone in between were professional and attentive to the highest degree. Many places say they treat you as if you are their only customer. Normandy Remodeling proves it. Every detail of our remodeling project was gone over thoroughly multiple times. Kathryn made sure nothing went forward until we were 100 percent satisfied with every aspect of the project. There were no surprises regarding budget or schedule. Chris kept us updated on every step of the project. During remodeling Normandy communicated with us every single day. Everything regarding the project was kept on schedule. We would recommend Normandy to anyone with complete confidence. Costs were reasonable, quality was outstanding, and service was peerless.

review

Michael M.

St Charles, IL

May 20, 2013

Normandy Remodeling

This was our second major remodeling project with Normandy and we were once again very satisfied with the work quality, responsiveness, flexibility and their recommendations. The sub-contractors were well managed, courteous and professional.

review

Conway B.

Libertyville, IL

May 18, 2013

Normandy Remodeling

Didn't get 2nd estimate - not sure what value we got for our money. Repeatedly asked to have workmen announce their presence. Would just barge in

review

Wayne L.

Palatine, IL

May 13, 2013

Normandy Remodeling

Normandy Remodeling was fantastic! Troy came up with designs to meet our needs and stay within our budget. Ken was superb at overseeing the project. Workers were very friendly and efficient. The job was left clean and neat everyday when the workers left. Ken was in our home many times during the week, to make sure the project was running smoothly. Troy also showed up weekly to check things out. I would highly recommend Normandy Remodeling!
More Reviews & Comments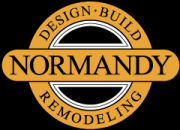 Types of Work
Kitchen remodel (77)
Bathroom remodel (71)
Addition (31)
Basement remodel (8)
Windows & doors (6)
Recent Activity
8/28/14 Normandy Remodeling received feedback from a customer in Palatine, IL.
8/22/14 Normandy Remodeling received feedback from a customer in Palatine, IL.
8/21/14 Normandy Remodeling received feedback from a customer in Lemont, IL.
8/18/14 Normandy Remodeling received feedback from a customer in LaGrange Park, IL.
8/13/14 Normandy Remodeling received feedback from a customer in Arlington Heights, IL.
More about Normandy Remodeling
As a GuildQuality Guildmember, Normandy Remodeling relies on our customer surveying to help them deliver an exceptional customer experience.
We have surveyed customers on behalf of Normandy Remodeling in Naperville, IL; Chicago, IL; Hinsdale, IL; Downers Grove, IL; Oak Brook, IL; Western Springs, IL; Lagrange, IL; Clarendon Hills, IL; Evanston, IL; Glen Ellyn, IL; and 137 other cities in Illinois, Michigan and Indiana..
In this report, Normandy Remodeling has published a summary of the customer feedback they've received since they joined GuildQuality in April 2006. In that time, 890 out of 1,323 customers (67%) responded to a GuildQuality satisfaction survey, with the most recent response in August 2014.
Normandy Remodeling surveys all of their customers shortly after the completion of work, and their feedback appears in the summary on this page.
If you are a Normandy Remodeling customer, and if Normandy Remodeling completed work for you after April of 2006 but you haven't yet received a survey, please let us know.