Normandy Remodeling
440 E Ogden Ave Ste 2
⋅
Hinsdale
,
IL
60521
⋅
(630) 455-5600
Award Winning Additions & Kitchens (more)
---
Customer Feedback Summary
Of 1,201 customers surveyed, 831 responded (69%)
Employees & Subcontractors
Proj Manager Accessibility
SALESPERSON RECOMMENDATION
---
Reviews & Comments
---
review

Donald H.

Hinsdale, IL

Nov 20, 2013

Normandy Remodeling

Normandy is a very professional organization. We have done several remodeling jobs over the years, both new construction and vintage homes, Normandy is the best!Donald H.

review

Thomas Z.

Evanston, IL

Nov 19, 2013

Normandy Remodeling

The quality of the materials, craftsmanship of the demolition crew, carpenters, and window installers was superb. All maintained a professional approach and afterward clean workspace. We had the old windows removed out to the masonry openings, all reframed, and Pella windows installed. The ability to get the window interiors and trim painted as well as installed was a big plus. We have recommended Normandy in the past and will continue to do so.

review

R.A.L.

Lisle, IL

Oct 31, 2013

Normandy Remodeling

Our remodel and expansion project is beautiful. The design is more than we had anticipated, and functionality is greater than ever. Our designer was so helpful and easy to work with throughout the project, and the craftsmen were professional and pleasant to have in our home. We are glad we chose Normandy Remodeling to be our contractor.

review

David L.

Oak Brook, IL

Aug 21, 2013

Normandy Remodeling

We have used Normandy for three different projects and the work has always been exceptional. We have always been pleased with the results and have recommended them on several occasions.

review

Al H.

Hinsdale, IL

Aug 16, 2013

Normandy Remodeling

Normandy, provided me with what I was looking for. They went above and beyond, with a timely fashion that was unique and affordable. They did an amazing job.

review

Russell T.

Frankfort, IL

Jul 02, 2013

Normandy Remodeling

Our experience with Normandy Remodeling was better than we could have possibly imagined. Every individual from our designer, Kathryn O'Donovan, to our site manager, Chris Beck, and everyone in between were professional and attentive to the highest degree. Many places say they treat you as if you are their only customer. Normandy Remodeling proves it. Every detail of our remodeling project was gone over thoroughly multiple times. Kathryn made sure nothing went forward until we were 100 percent satisfied with every aspect of the project. There were no surprises regarding budget or schedule. Chris kept us updated on every step of the project. During remodeling Normandy communicated with us every single day. Everything regarding the project was kept on schedule. We would recommend Normandy to anyone with complete confidence. Costs were reasonable, quality was outstanding, and service was peerless.

review

Michael M.

St Charles, IL

May 20, 2013

Normandy Remodeling

This was our second major remodeling project with Normandy and we were once again very satisfied with the work quality, responsiveness, flexibility and their recommendations. The sub-contractors were well managed, courteous and professional.

review

Conway B.

Libertyville, IL

May 18, 2013

Normandy Remodeling

Didn't get 2nd estimate - not sure what value we got for our money. Repeatedly asked to have workmen announce their presence. Would just barge in

review

Wayne L.

Palatine, IL

May 13, 2013

Normandy Remodeling

Normandy Remodeling was fantastic! Troy came up with designs to meet our needs and stay within our budget. Ken was superb at overseeing the project. Workers were very friendly and efficient. The job was left clean and neat everyday when the workers left. Ken was in our home many times during the week, to make sure the project was running smoothly. Troy also showed up weekly to check things out. I would highly recommend Normandy Remodeling!

review

W.M.L.

Winfield, IL

Apr 20, 2013

Normandy Remodeling

Their design is considerably better than the other companies we considered. Their cost is higher, however they have many attributes that make the cost more reasonable. They have multiple quality control checks and graphic representations of the products that other companies do not have. Normandy Remodeling will deliver a quality product.

review

Antoine B.

Skokie, IL

Apr 13, 2013

Normandy Remodeling

I would recommend Normandy Remodeling to anyone that wants a great quality home remodel where they don't have to worry about anything. Normandy Remodeling takes care of everything for you.

review

James H.

DesPlaines, IL

Apr 08, 2013

Normandy Remodeling

Normandy builders were always patient with us when we had to put a halt on the job or make changes to what we wanted. They were always helpful and very accommodating to our needs. I would definitely recommend them to a friend.

review

Joe F.

Arlington Heights, IL

Mar 12, 2013

Normandy Remodeling

We were very pleased with the entire process. Gary & Sharon made the selection process a pleasure and I am very happy with every selection I made. The selections available in the showroom allowed for almost one-stop shopping and I did not feel the need to run out to various shops to get ideas or the product that I wanted. When design issues did arise, they were able to secure alternatives from Virginia Tile that met my needs. I was equally impressed with the quality of the subs used. They were professional, did excellent work and always left the work area clean. Finally, when problems arose, Gary did not try to minimize the issue. Instead he immediately focused on a quick resolution. He made himself available throughout the process (weekends, late hours, etc.) and was instrumental in the success of the project.I would definitely consider using Normandy again & would highly recommend them.

review

Scott J.

Naperville, IL

Mar 08, 2013

Normandy Remodeling

We could not be happier with Normandy and the job they did. In fact, I'm in sales, and recently I used Normandy as an example of a pleasurable sales experience. We couldn't be happier.

review

Larry K.

Darien, IL

Mar 01, 2013

Normandy Remodeling

We were very happy with our project and now we are actually looking forward to working with Normandy Remodeling again on a kitchen remodeling project.

review

Tom S.

St Charles, IL

Feb 20, 2013

Normandy Remodeling

I felt like Ann was really in tune with our needs, respected our opinions and tastes, and didn't try to cram things down our throat. She was very open to things, yet at the same time, wasn't afraid to interject some of her own style. This is not exactly my realm, I'm not a creative or decorative person. yet I do have some tastes and I know what I like and what I don't like. She was able to bridge the gap between my being stark and practical, and her jazzing it up a bit, to a level that I was comfortable with.

review

Michael K.

Medinah, IL

Feb 20, 2013

Normandy Remodeling

Leslie and Rick were both very professional, and did everything that was expected. Everything was well planned, well executed, and I will recommend them in the future.

review

Rick K.

Darien, IL

Feb 19, 2013

Normandy Remodeling

Initially we started out with a small project - we were remodeling a family room, a small utility room, and a bathroom downstairs - and shortly after that started, we had a house fire, so the scope of the project really escalated. What started out as a relatively small project on the lower level of our house ended up being a full home remodel. Normandy was a great advocate for us in dealing with our insurance company. If anybody is ever in this situation, with damage because of a fire, I'd strongly recommend that they get a reliable contractor.

review

G.G.J.

Wilmette, IL

Feb 15, 2013

Normandy Remodeling

We were very pleased with their total command of the project from design through construction and finishing. They were very innovative in the design. They gave us a modern renovation but with a design that fit perfectly with our 100-year old house. They had a lot of care and pride in the work, like they would have if it was their own house. If we encountered any problems, they were quick to find cost effective and practical solutions to those problems. The key thing here is that we felt very comfortable and felt that they would take care of all the project details.

review

A.S.C.

Burr Ridge, IL

Feb 11, 2013

Normandy Remodeling

Our overall experience with Normandy was quite good. The subcontractors and tradesmen did an excellent job, with high quality work, done on time and while keeping the worksite clean. The design process went well and I felt our designer was knowledgeable and understood the design aesthetic I wanted to achieve. Two concerns - first, I was frustrated that we were unable to proceed to final design and cabinet ordering until all of the little details had been resolved. This delayed the start date of my project for a few weeks until I could pick out faucets and knobs (less than 1% of the total project cost). While I understand Normandy's desire to avoid homeowner surprises on the budget, the lack of flexibility was frustrating. Second, we were frustrated by the lack of a detailed schedule and the lack of communication regarding the timing of tradesmen and work, particularly as the project moved further along. The lack of communication caused some problems with the timing of our appliance delivery and install and made it more difficult for us to plan around the contractors. For a large, custom project like ours, I expected more flexibililty and better communication.
More Reviews & Comments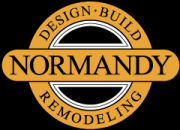 Types of Work
Kitchen remodel (40)
Bathroom remodel (36)
Addition (18)
Basement remodel (6)
Windows & doors (4)
Recent Activity
12/12/13 Normandy Remodeling received feedback from a customer in Chicago, IL.
12/10/13 Normandy Remodeling received feedback from a customer in Schaumburg, IL.
12/04/13 Normandy Remodeling received feedback from a customer in Glenview, IL.
11/27/13 Normandy Remodeling received feedback from a customer in Elmhurst, IL.
11/27/13 Normandy Remodeling received feedback from a customer in Palatine, IL.
More about Normandy Remodeling
As a GuildQuality Guildmember, Normandy Remodeling relies on our customer surveying to help them deliver an exceptional customer experience.
We have surveyed customers on behalf of Normandy Remodeling in Naperville, IL; Chicago, IL; Hinsdale, IL; Downers Grove, IL; Oak Brook, IL; Western Springs, IL; Lagrange, IL; Clarendon Hills, IL; Glen Ellyn, IL; Evanston, IL; and 129 other cities in Illinois, Indiana and Michigan..
In this report, Normandy Remodeling has published a summary of the customer feedback they've received since they joined GuildQuality in April 2006. In that time, 831 out of 1,201 customers (69%) responded to a GuildQuality satisfaction survey, with the most recent response in December 2013.
2014 Guildmaster Application
Normandy Remodeling is a candidate for a 2014 Guildmaster Award. The Guildmaster Awards recognize exemplary service among home builders, remodelers, developers, and home services contractors. Click here to review this year's qualifications.

To be eligible for consideration, Normandy Remodeling must survey all of their customers.

If you are a recent customer of Normandy Remodeling and have not yet received a customer satisfaction survey, please let us know. We need your feedback in order to conduct a thorough review of Normandy Remodeling's application.