Our mission is to make you a customer for life. With more than 30 years experience, family-owned AquaTech Plumbing of Illinois provides "Better Plumbing for Better Pricing" to residential, commercial and industrial customers. We employ only drug screened and licensed plumbers to ensure you receive expert plumbing and quality service. Our locations in Naperville (608 S Washington), Aurora (1585 Beverly Ct by the Outlet Mall), St. Charles (100 Illinois), and Wheaton (123 Danada Square), allow us to comfortably serve all surrounding far west suburbs. Please call us. We would love to have you as our customer. (more)
---
Customer Feedback Summary
Of 63 customers surveyed, 29 responded (46%)
---
Comments
---
comment

Area Of Satisfaction

Naperville, IL

Nov 06, 2013

comment

Area Of Satisfaction

Wheaton, IL

Oct 26, 2013

comment

Additional Comment

Naperville, IL

Oct 08, 2013

comment

Area Of Satisfaction

Naperville, IL

Oct 08, 2013

comment

Area For Improvement

Naperville, IL

Oct 08, 2013

comment

Problem Resolution

Naperville, IL

Oct 08, 2013

comment

Additional Comment

Naperville, IL

Oct 04, 2013

comment

Area Of Satisfaction

Naperville, IL

Oct 04, 2013

comment

Area For Improvement

Naperville, IL

Oct 04, 2013

comment

Area Of Satisfaction

Naperville, IL

Oct 02, 2013

comment

Area For Improvement

Naperville, IL

Oct 02, 2013

comment

Quality Of Materials

Naperville, IL

Oct 02, 2013

comment

Area Of Satisfaction

Elgin, IL

Oct 02, 2013

comment

Area For Improvement

Elgin, IL

Oct 02, 2013

comment

Area Of Satisfaction

Elgin, IL

Sep 13, 2013

comment

Area For Improvement

Elgin, IL

Sep 13, 2013

comment

Area Of Satisfaction

Aurora, IL

Mar 30, 2013

comment

Area Of Satisfaction

Geneva, IL

Mar 25, 2013

comment

Area Of Satisfaction

Bartlett, IL

Nov 19, 2012

comment

Area Of Satisfaction

Darien, IL

Nov 15, 2012
More Comments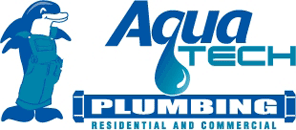 Types of Work
Plumbing service job (63)
More about AquaTech Plumbing
As a GuildQuality Guildmember, AquaTech Plumbing relies on our customer surveying to help them deliver an exceptional customer experience.
We have surveyed customers on behalf of AquaTech Plumbing in Naperville, IL; Aurora, IL; Geneva, IL; St. Charles, IL; Plainfield, IL; West Chicago, IL; Elgin, IL; Wheaton, IL; Batavia, IL; Downers Grove, IL; and 6 other cities in Illinois..
In this report, AquaTech Plumbing has published a summary of the customer feedback they've received since they joined GuildQuality in November 2012. In that time, 29 out of 63 customers (46%) responded to a GuildQuality satisfaction survey, with the most recent response in October 2013.